Five Reasons to Upgrade from TM1 to IBM Planning Analytics
Posted on Friday 8th February 2019 3:24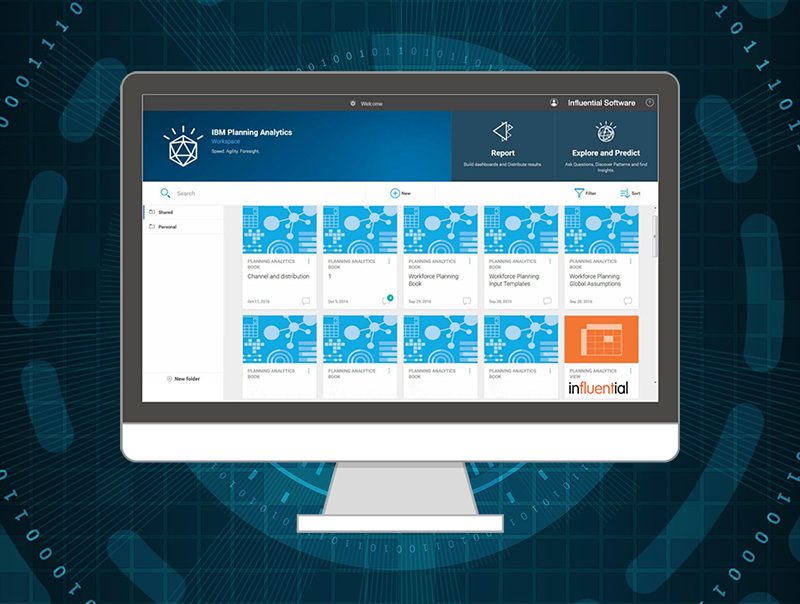 With a company history going back 108 years, IBM® knows how to move with the times. The latest leap from IBM® Cognos TM1 to IBM® Planning Analytics is no exception. After listening to customer feedback, IBM has added capabilities for faster and more powerful planning, budgeting, forecasting and analysis.
What's more, the unified experience for web, Excel, and mobile lets your users get started faster. And IBM's new cognitive capabilities speed up your ability to glean predictive insights directly from internal and external data.
Top 5 Reasons to Upgrade to Planning Analytics
To show the new solution in action, we've rounded up the top five reasons to upgrade from TM1 to IBM Planning Analytics.
IBM Planning Analytics Workspace
Workspace is the customizable interface that is the new face of TM1. It supports reporting, analysis and write-back with an interactive viewer that makes it easy to navigate multi-dimensional cubes and share results with others. This interface has been praised by customers and analysts alike for its ease of use. And with more than 25 different images, charts, maps, and scorecards, Workspace lets you create compelling visualizations quickly. It's also mobile, so you can work with Workspace books at your convenience, on an iPad or other tablet devices.
IBM Planning Analytics for Microsoft Excel
The IBM Planning Analytics for Microsoft Excel add-on is the successor to IBM® Cognos Analysis for Microsoft Excel (CAFE). It gives you Excel access to the IBM® TM1 database with superior performance over wide-area networks. It lets you retain full Excel functionality and formatting when moving data between TM1 and Excel, and integrates smoothly with Workspace, sharing a common UX, Cube Viewer, and Set Editor.
New Hierarchies
The "hierarchies" capability in IBM Planning Analytics provides both technical advantages and business-user benefits. With hierarchies, you're not limited to the traditional definition of cubes. You have the flexibility to perform in-depth, granular analysis, exploring data by attributes such as customer, product, sales program and more. You can model attributes and drill into them without having to create a new dimension or add elements (members) to the hierarchy. You can also see the intersections of several hierarchies within the same dimension, so you can drill down to find data points never before possible.
Ready for GDPR
The European Union's new General Data Protection Regulation (GDPR) is another very good reason to upgrade. GDPR takes effect on May 25, 2018, and it's important for all of your business processes to be ready. IBM Planning Analytics will be GDPR-ready when the regulation takes effect.
Fast Migration Process
New capabilities notwithstanding, upgrades are still a headache, right? Nope, not here. In spite of the solution's new name, the upgrade to IBM Planning Analytics is not really a migration. You just install it and go, using your current model and mode of operation.
Getting Greatest Value from IBM Planning Analytics
IBM Planning Analytics is your enterprise's nerve centre. For the whole body to work together, you need it perfectly configured and aligned with your business. As a decades-long IBM Partner, Influential Software has the expertise to give the results you expect from Planning Analytics.
If you're interested in upgrading your solution, why not speak to our IBM Cognos experts?
*This content has been adapted from https://www.ibm.com/communities/analytics/planning-analytics-blog/top-5-reasons-to-upgrade-from-ibm-tm1/