HULFT Sponsors The Digital Transformation Conference 2019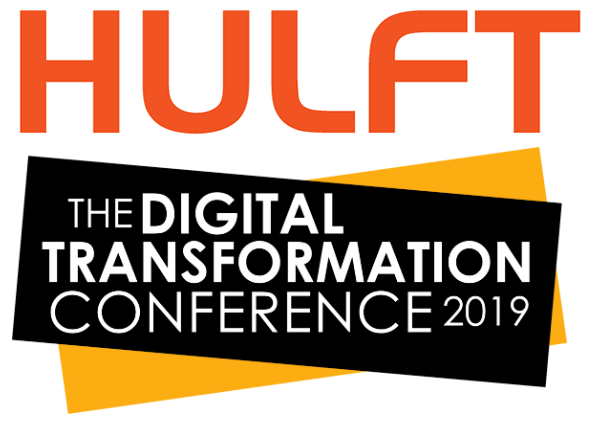 In digital transformation, data is everything. Therefore, it's no surprise that The Digital Transformation Conference 2019 is being sponsored by data solutions provider HULFT. So who is HULFT, and what is the company's value for digital transformation?
HULFT was first launched by Japanese IT innovators Saison in 1993. Since then HULFT has grown to serve over 10,000 customers worldwide. Among those customers are 83 in the Fortune Global 500, spread across 43 countries. HULFT's entry into the UK was boosted by its partnership with Influential Software in 2018.
The technology behind HULFT's success is two-fold: data integration and data transfer. When brought together with centralised management, these form a full enterprise data management solution.
Harnessing Integration for Transformation
As a gold sponsor in London and a silver sponsor in Manchester, HULFT is preaching digital transformation across the country. EMEA Senior Business Director Russel Kirby and Business Development Director Strategic Partnerships EMEA Claire Almond will present on the subject 'Digital Transformation in a Legacy World'.
This topic ties in with HULFT Integrate, the solution for easy integration of legacy systems with modern applications. A suite of connectors and intuitive software development tools allow businesses to integrate virtually any systems.
HULFT's Partnership with Influential Software
As the earliest partner in the country, Influential Software has been at the forefront of HULFT's UK presence. The reason HULFT chose us is simple: it's the wealth of data integration experience that we bring to each project.
What's more, our long-standing partnerships with leading vendors such as SAP and IBM give us an extra edge when integrating this software.
See You at Digital Transformation Conference 2019
Forward-thinking businesses and tech workers can't afford to miss "the UK's biggest digital business innovation conference". Speakers from trailblazers such as Monzo and Twitter will join established giants including Barclays and the NHS. With early-bird tickets still available, it isn't too late to book your place!
London Conference: 21 November 2019, venue to be confirmed
Manchester Conference: 12 September 2019, etc.venues 11 Portland Street, Manchester M1 3HU
Interested in how HULFT can fuel your digital transformation? Ask the UK experts.