New SAP Cloud Platform Services Unveiled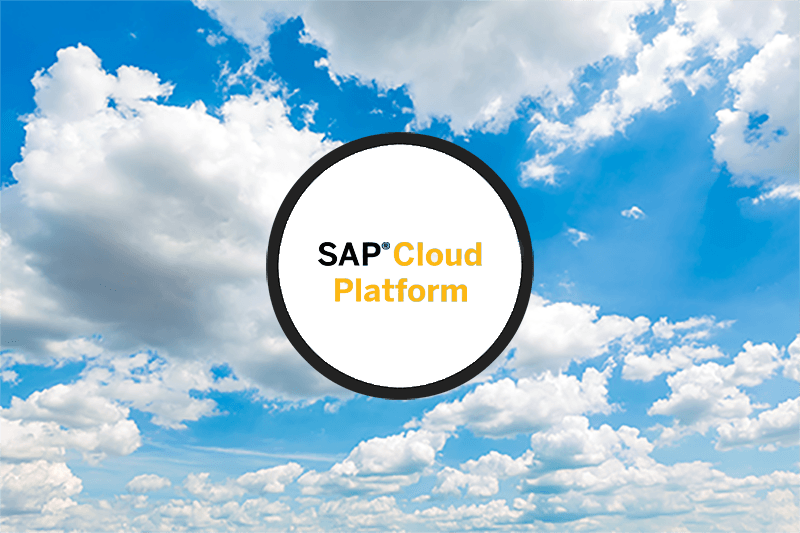 Maintaining its innovative position in the software world, SAP has announced a raft of new cloud services and solutions this May. From SAP Cloud Platform services for unstructured content to fresh solutions for data and machine learning, this means greater flexibility in SAP's business technology platforms.
SAP Cloud Platform Document Management
SAP and OpenText have announced plans to extend SAP Cloud Platform with enterprise-scale document management as a service. Integration with SAP S/4HANA Cloud and other intelligent enterprise applications is expected soon. These services will help customers improve the flow of all types of information, collaborate along the entire business process, meet compliance requirements, and increase productivity.
SAP Leonardo Updates
SAP plans to add real-time intelligence and insight into business processes by embedding further updates of SAP Leonardo technologies such as artificial intelligence (AI), the Internet of Things (IoT), and augmented analytics.
SAP Data Intelligence Launch
Planned for launch in June, SAP Data Intelligence is designed as the first enterprise solution with an end-to-end lifecycle for data and machine learning. The solution offers users more control of their data, models, and deployments. It also allows them to combine SAP Data Hub solution with SAP Leonardo Machine Learning Foundation in one integrated cloud offering. In this way users can connect, discover, and orchestrate SAP HANA and third-party data sources for automated data cleansing.
SAP Leonardo AWS Cooperation
Users can now use AWS IoT Core as the connectivity and device management layer for IoT telemetry data that is relayed to SAP Leonardo IoT. SAP Leonardo IoT Edge also gives customers the option to extend support for their business processes locally on top of AWS IoT Greengrass. There will be a reduction in latency and optimisation of bandwidth and connectivity with essential business functions from SAP Leonardo IoT Edge, such as field service management, planned to run within the AWS IoT Greengrass Edge environment by late 2019.
SAP Analytics Cloud Collaborative Planning
Updates for SAP Analytics Cloud provide new "visual formulas" that let anyone create planning scenarios and simulate models using domain language. This makes advanced collaborative enterprise planning accessible for all. Customers and partners can now build, embed, and extend their own analytical applications for data analysis, planning, and prediction with a dedicated software development kit (SDK).
Looking to get the full value from your SAP investment? Find out how an experienced SAP Partner can streamline your project.