First Addigy trainees get ACE certified in the UK
Posted on Tuesday 11th February 2020 4:34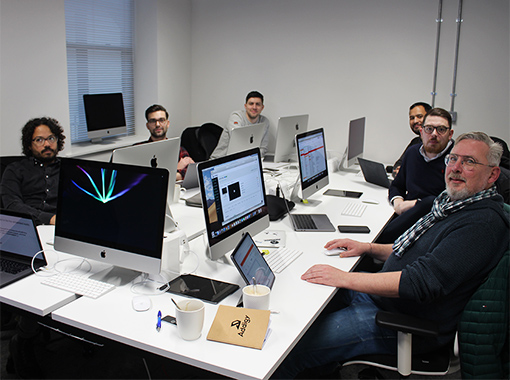 Last month saw the first Addigy trainees get ACE certified in the UK. The high demand for this course showed that the need for ACE certification is rising in parallel with Addigy's growing popularity. And naturally Apple techs are also keen to stand out from the crowd by getting ACE certified.
But what did our first cohort of trainees have to say about the Addigy training experience? Read on to find out.
Missed out on the first Addigy course? Don't worry: there's still time to get ACE certified this year in London on April 23-24.
Motivations for Addigy training
Training staff in the technologies they use is always a good investment. On top of the increased productivity and quality, training also improves employee retention and morale. And Addigy training has the added advantage of taking the trainee from the basics to advanced techniques in a single course.
George Wayman of Synergy Associates explained his reasons for taking the course like this: "To further my knowledge of Addigy, and to get certified. Now when I'm back at my company they can say they've got an ACE certified bloke on board. We use Addigy for a lot of our clients, so having a good understanding of that is brilliant for us."
"Now when I'm back at my company they can say they've got an ACE certified bloke on board."
Evaluating the Addigy classroom
Training isn't all about certifications, however—it should be tailored to each trainee, guided by what they need for their roles. By limiting our class sizes, we're able to create a balance between the official Addigy content and giving trainees individual guidance.
As trainee George describes it, "It's nice to have one-to-one interaction with the people delivering the course. You can ask questions, instead of a more formal environment where you're just listening. It's interactive."
With decades of Apple experience behind them, our Addigy trainers are well-equipped to provide off-piste tips and technical advice.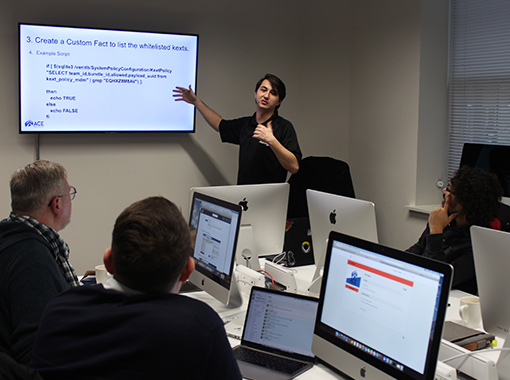 What the trainees hope to achieve
George's reason for taking Addigy training was quite simple: to take the place of an ACE-certified superior. Meanwhile, trainee Adam Kenton of Dr. Logic's decision to train was part of a wider initiative.
"We're adopting an approach where all of our engineers will be ACE certified," said Adam. "So having the certifications and full knowledge of the stack are paramount to what we do next."
As Addigy continues to grow in the MDM space, we expect to see these reasons becoming more pressing overall. Managed Service Providers (MSP), educational institutions, enterprises, Apple resellers, and members of the Apple Consultant Network (ACN) are all going to feel the need for ACE certification in the coming months.
Booking is open for the next public Addigy course in London on April 23-24, 2020.