New Umbraco Services Website
Posted on Friday 4th January 2019 3:22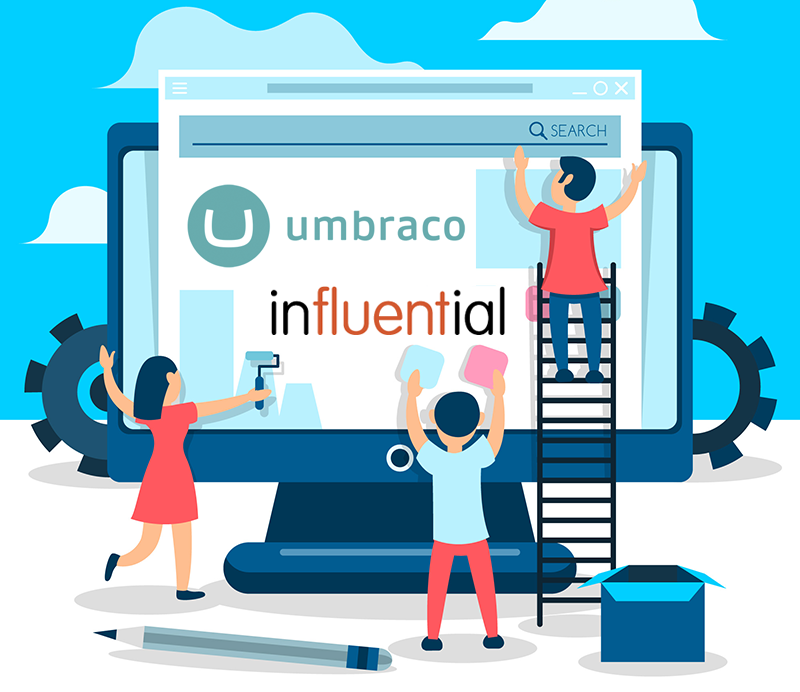 From small start-ups to Fortune 500 companies, over 500,000 businesses use the Umbraco CMS to power their websites. The reason is simple: Umbraco is the most scalable, intuitive, functional, fast, and secure CMS out there. Based on the Microsoft .NET language, Umbraco is also the natural tool for our .NET development team. And now UK clients can explore our full capabilities on a dedicated Umbraco services website.
Custom Umbraco Development
With over 10 years of experience in .NET development, our team has a deep understanding of the language behind Umbraco. That makes all the difference when creating a custom CMS or website design. By consulting users from the very start, our Umbraco developers ensure a CMS that makes your editors creative, productive, and happy. We all know that positive editors make for positive content!
From initial strategy and planning through design and build, our developers take an agile, personalised approach to each project. Team specialisms include responsive web design, custom CMS development, e-commerce solutions, Umbraco Forms, Umbraco Courier, and Umbraco Headless.
Integrate Umbraco with Anything
Whichever systems you want to use with your website, there's a way to integrate Umbraco. Besides our developer skills, the Influential Software team is also highly skilled in integration – as shown by our MuleSoft and Dell Boomi partnerships.
Umbraco allows us to create a seamless flow between your website and back office, marketing, payment, visual, and custom systems.
Umbraco Hosting and Umbraco Cloud
Choosing Umbraco hosting by a trusted third party in the UK means lower costs and fewer risks for your business. Alongside hosting, our support and maintenance packages will cover you against any eventuality.
Umbraco's own hosting, known as Umbraco Cloud, offers exclusive features and a stable, predictable platform. Our team can accelerate your migration to Umbraco Cloud, offer integration expertise, and give custom support.
Migrate Your CMS to Umbraco
Migrating to the latest version, Umbraco 7, brings a faster interface, stronger security, and simpler coding tools. And Umbraco 8 is just around the corner.
Using the latest automated tools, our team avoids the time, errors, and risks of manual migration. It's easy to migrate to Umbraco from any CMS, including Wix, Joomla, WordPress, or Drupal. We'll make sure your content keeps its styling, layout, SEO tags, metadata, attachments, and more.
Tailored Support and Maintenance
When your website is your face on the world, every second of uptime matters. Our Umbraco support team will find a custom service level agreement (SLA) to suit your business. We also offer Umbraco health checks that assess the quality and performance of your site.
Looking to boost your presence online? Ask our team to get started.