PHP Development Website Launched
Posted on Friday 20th July 2018 2:41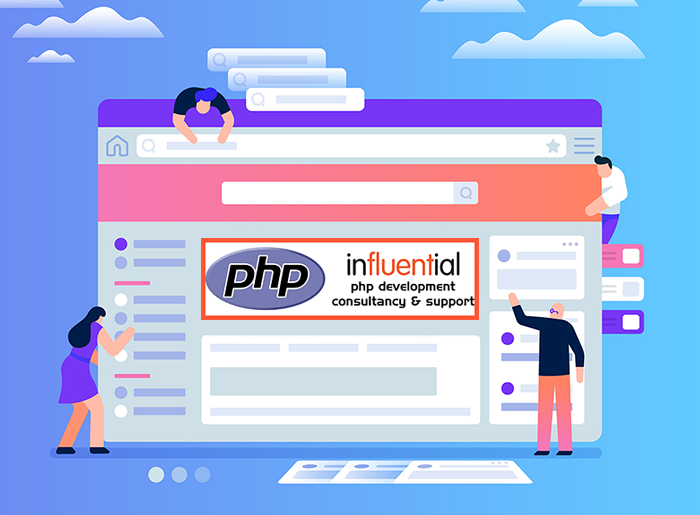 In a drive to bring this popular language to even more UK businesses, Influential Software has launched a new PHP development site.
With around 80 percent of all websites built on this programming language, PHP is a highly valuable tool for our clients.
Influential Software formed its PHP team over 10 years ago. Since then, clients of all sizes and sectors – from SMEs to large enterprises and public-sector organisations – have benefitted from our bespoke development.
Our new PHP development website site throws a spotlight on this crucial area of web development, along with its many benefits and applications.
Why PHP Development?
PHP web development is behind some of the biggest sites around, including Wikipedia, Flickr, and Tumblr. Facebook started out on standard PHP before moving to a separate PHP framework for its own platform and app development needs.
Mature frameworks maintained by an active community are one of the reasons for PHP's success. These frameworks can be used to create industry-specific and general-purpose applications.
Another widespread use of PHP is in Content Management Systems (CMS). WordPress, the world's most popular CMS, is built using PHP tools.
The Influential Software PHP Team
As well as PHP frameworks such as Laravel, Symfony, and Zend, our team also performs CMS integration with TYPO3, WordPress, and Drupal.
Through code-level customisation of existing tools, we ensure that our bespoke CMS projects align content and presentation to your particular specifications.
For cloud-based implementations, our team builds and configures the virtual servers, software, and services required to create a balanced and scalable architecture for Amazon Web Services (AWS), IBM SoftLayer, and Microsoft Azure.
PHP Mobile Services
PHP remains one of the most powerful languages for mobile app development. This is partly thanks to its ability to embed directly into HTML, integrate with AJAX and Callback, and interface easily with Apache and MySQL.
Our PHP mobile development team designs every project with state-of-the-art user interfaces, scalable systems, and capability for user impressions on the app base.
PHP Software Development
Our bespoke CMS designs include the most popular platforms, such as WordPress, Joomla, and Drupal.
Industries from e-commerce to financial services and non-profits have benefited from our custom CMS services. By focusing on speed and intensive data exchange capabilities, we offer real-time solutions for your content.
Keen to see how our services can benefit your business? Feel free to visit our dedicated PHP development website.