SAP Marketing Cloud Update September 2018
Posted on Wednesday 12th September 2018 11:23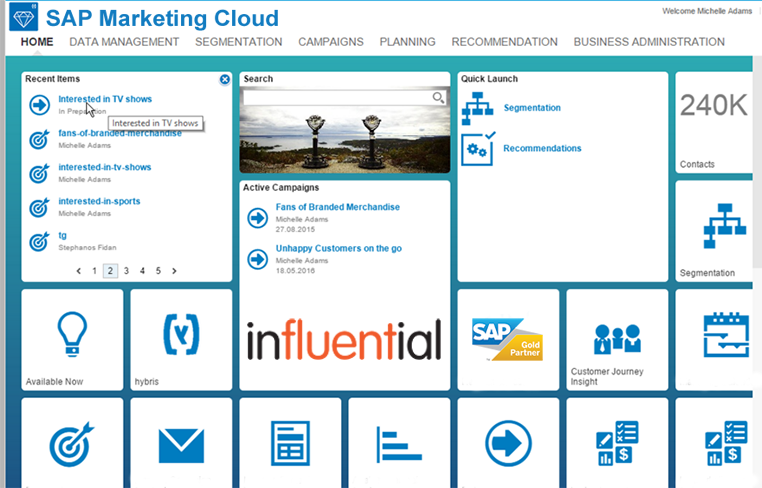 In an interconnected world, marketing is much more than a vehicle for conversions. Modern, customer-centric business has turned marketing into the interface between you and a global audience. By making that interface seamless, smart, and responsive, you can create a loyal and engaged customer base – with the conversions to match. Now that interface is smarter than ever before, thanks to the SAP Marketing Cloud update September 2018.
What Is the SAP Marketing Cloud Update?
SAP's update adds new smart capabilities to SAP Marketing Cloud. Called "SAP Intelligent Services for Marketing", the services bring the artificial intelligence abilities of SAP Leonardo Machine Learning to the marketing table.
These AI tools analyse the footprint that consumers leave behind while shopping online or offline. This analysis is presented to marketers in a visual format. Marketers can then use this analysis to detect churn patterns in individual customer behaviour.
Benefits of the SAP Marketing Cloud Update
The new AI service allows marketers to focus on the best sales leads, better understand customers' preferences and intent, predict customers at risk, and take fast action to keep them.
The outcome is higher customer retention, greater brand loyalty, and increased revenue.
"Marketers are dealing with an unprecedented amount of data about customers. But it doesn't mean that they understand them better," said Nicholas Cumins, general manager, SAP Marketing Cloud, SAP. "That's where AI comes in. It allows marketers to make sense of all that data and achieve a much deeper understanding of customers."
Crucial for High-Churn Sectors
The SAP Marketing Cloud update September 2018 is particularly good news for sectors such as sports, banking, and B2B. With churn rates as high as 25 percent, these industries stand to make huge gains from AI marketing tools.
In sports, SAP Marketing Cloud is making a tangible difference to the retention of season ticket holders. While in banking and B2B, the AI makes it easier to spot high-value customers and high-risk accounts very early on.
Influential Software & SAP Marketing Cloud
With Influential Software's expert consulting and technical services for SAP Marketing Cloud, our clients guarantee a fast, optimised, and cost-effective solution.
Our team's work with SAP Leonardo machine learning services brings a second layer of expertise to the new marketing AI.
Interested in finding out more about SAP Marketing Cloud? Feel free to visit our dedicated site.