IBM Cognos Analytics
Unlock the power of business insights
Visualise your business performance to help you make smarter and quicker business decisions with the power of Cognos Analytics.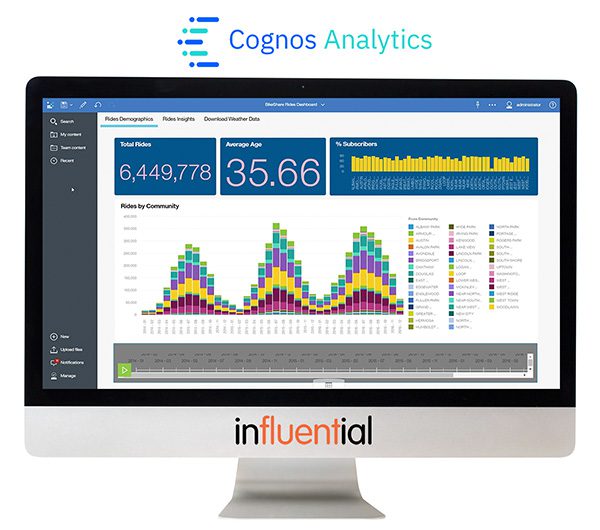 Discover your data
Accelerate data analysis and reporting with Cognos
As an experienced IBM Silver Business Partner, we can empower your analytics and reporting with Cognos Analytics. You'll have access to all of your business data in a centralised platform with robust dashboards and detailed reports.
Make better informed business decisions.
Accelerate data prep with AI.
Automate data exploration.
Visualise and report on data.
Scale as you grow and integrate as needed.
Modernise and maximise investment.
Choose Influential
Trusted IBM Cognos Analytics experts
We are an IBM Silver Business Partner adding value to Cognos Analytics BI for clients that want to get more from their business data. Our expert consultants will help you identify, assess, strategise and design the ideal Cognos Analytics solution for your company. Our experts can also help you with IBM Planning Analytics depending on your requirements.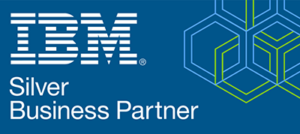 IBM Cognos Analytics services
Strategise your future
With our Cognos Analytics services, we'll help you find compelling information to drive smarter business decisions and uncover hidden patterns.
Consultancy: Our IBM-certified consultants will review your business' current state and determine the best course of action.
Health check: Save time and money by ensuring IBM CA is ready for the future.
Upgrade and installation: Guarantee a quick, risk-free move to IBM CA.
Support: We'll ensure your system is running at peak performance 24/7 and provide proactive support to solve issues before they do harm.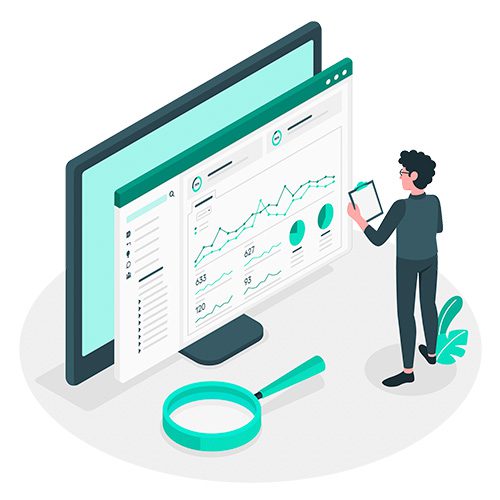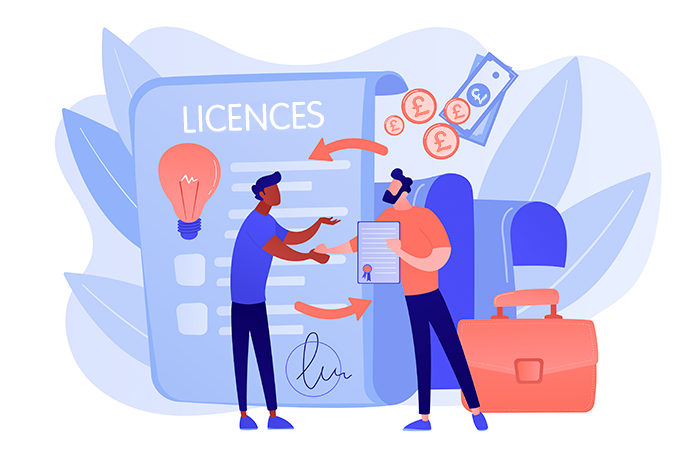 Cognos licences
The right licences with expert advice
Whether you want to buy Cognos Analytics licences on-premise, as a cloud-based subscription, or in hybrid deployment, we provide the best price with expert advice.
Take your data further by merging Cognos Analytics licences with our tailored services as part of a complete package.
Licence consultancy
We negotiate significant IBM Partner discounts on Cognos Analytics licences.
Best price
We'll find the exact licence needed to meet your precise needs and avoid overspending.

Licence service packages
Combine our best-price licence deals with expert IBM Cognos Analytics services to get faster, longer-lasting returns.
IBM Cognos Analytics training
We provide teams and individuals with the knowledge and skills to utilise Cognos Analytics to its fullest potential.
Allow teams to take advantage of self-service features.
Accelerate reporting and administration across the business.
Ensure users are competent with the most beneficial features.
Train at your pace with bespoke courses anywhere in the UK.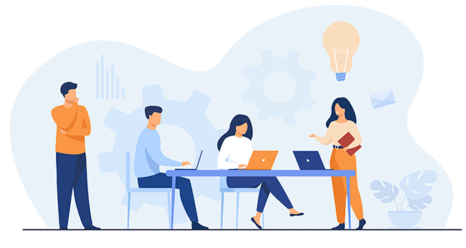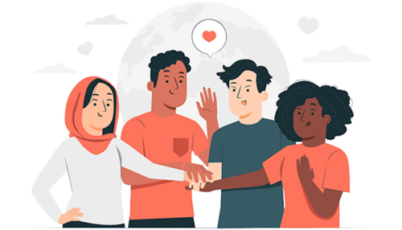 IBM Cognos Analytics staffing
Save time trying to find the right people for your project with our large network of UK Cognos professionals.
Find trusted Cognos Analytics developers and consultants.
Save money with competitive rates on Cognos insourcing.
Have the flexibility you want with single Cognos staff or a full Cognos team.
IBM CA customers
Opening the doors to valuable business data
For over 25 years, we've helped clients to integrate data and applications, manage APIs and unify their enterprise systems with ease. These are some of the customers that we've delivered for.





Contact us about IBM Cognos Analytics
Tell us about your analytics challenges and goals using the contact form and we'll get back to you within one working day.
Prefer to speak to someone?
We'd be happy to discuss your analytics and reporting needs and how we can work to provide better insights for your business.
Give us a call on 0203 507 1728
Our London office is open from 09:00 – 17:30