Agile Project Delivery
100% committed
Agile teams
Find peace of mind in your project, hand off delivery to Influential's Agile team of technicians. We'll do the groundwork to ensure you get a picture perfect project delivery.
cost effective
dedicated teams
trusted expertise
better communication
Agile project delivery services
What is Agile project delivery?
Our project delivery teams implement the Agile methodology in every step of their work. But what is Agile? It's an iterative approach, using sprints we're able to ensure stakeholders and clients can consistently be informed throughout the development process. Team members continuously and actively engage with one another to manage dependencies and resolve obstacles.
Cost effective
Cheaper and easier than hiring a full-time team.
The full package
We supply the full team, meaning total peace of mind.
Expertise
Our Agile specialists come with years of industry experience.
Better communication
Our Agile specialists come with years of industry experience.
Need help with something specific? Get in touch to hear more about our services.
project delivery Solutions
Implementing the Agile methodology
So how do we ensure a high quality project delivery? By using the Agile methodology we maintain a constant feedback loop, reducing wasted resources and time, and guaranteeing client satisfaction. A standard day in the project delivery team involves:
Daily stand up
We kick start each day with a progress report and allocate tasks for the day.
Iteration planning
Meetings where the team determine how much of the Team Backlog they can commit to delivering during an upcoming Iteration.
Iteration review
Each team inspects the increment at the end of every iteration to review the work before progressing it to the next stage.
Backlog refinement
 A process held near the end of one sprint to ensure the backlog is ready for the net sprint.
Iteration retrospective
Agile Team members regularly discuss the results of the Iteration, review their practices, and identify ways to improve.
Agile team service provider
How do we approach Agile?
By taking the agile approach to all of our services, we're able to consistently provide high value solutions to our customers. Explore how we tackle some of our leading solutions below: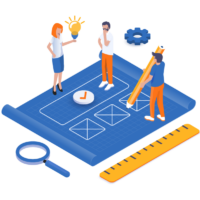 Staff Augmentation
Increase your IT capabilities with our staff augmentation services. Our specialisms include development, BI, and more.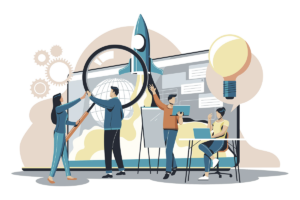 Our approach
Read more about our approach to providing trusted technology solutions from SME and large enterprises in sectors of all sizes.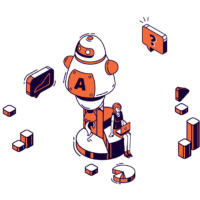 Agile Software Development
No software is truly "one-size-fits-all", which is why our dedicated teams work with you on an Agile development basis.
Agile Projects
Our success stories
The proof of our value is the results that we hear after each project. It's successes like these that keep clients coming back for more.
Contact us
Fill the skills gap with Agile teams
Choose Influential Software as your dedicated Agile Teams provider and you can build the perfect IT team to complete any project.
Prefer to speak to someone?
We'd be happy to discuss your business needs and how we can help you empower your business.
Give us a call on 0203 507 1728
Our London office is open from 09:00 to 17:30