Jamf training
Official Jamf Pro training courses
We are the UK's only Jamf Training Partner and delivering Jamf training is core to our training division. How can Jamf online training help your organisation?
manage and support Apple devices
secure your Apple device network
empower your teams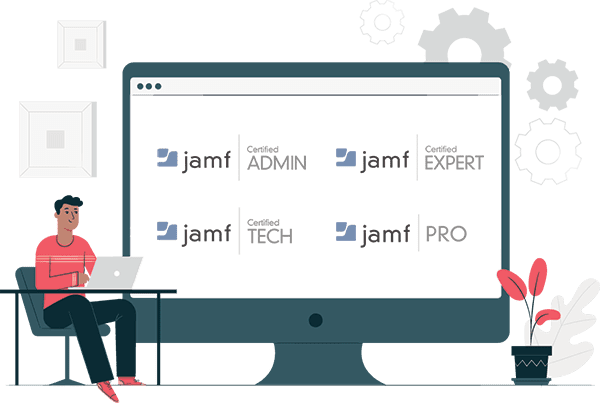 Official Jamf courses
Delivered by Jamf specialists
Are you experiencing difficulty in managing the Apple devices across your company network? With modern teams working on a BYOD policy, it quickly becomes a challenge to ensure data security and reliable device support. With Jamf training, your teams will be proficient in managing Apple devices across your network and ensure the highest data security standards.
Contact us about Jamf training
Do you need to manage Apple devices across your network? Our trainers can help deliver the right Jamf course to meet your business objectives.
Contact our training experts today, and we'll recommend the right course for you and book your place.
Prefer to speak to someone?
We'd be happy to discuss your training needs and how we can use deliver the right solution for your business.
Give us a call on 0203 507 1728
Our London office is open from 09:00 – 17:30