Web app development
Build the ideal application
Create the perfect solution to fit your business requirements. Our full stack developers are here to build your ideal web application.
speedy delivery
latest solutions
agile approach
hands-on engagement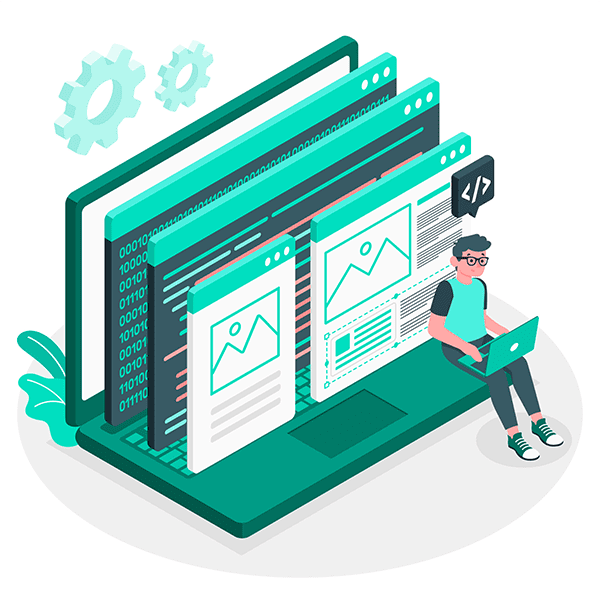 Web App development benefits
Build with your business goals in mind
Transform your business workflow with custom web-based applications. By introducing a custom solution you'll have total peace of mind over security, and accessibility. Here are some other key benefits:
Boost efficiency
Remove the bottlenecks in your business processes and save money in the process.
Unique to you
Why settle for anything less than perfect? Find a solution that fits effortlessly with your day-to-day tasks.
Achieve your goals
Optimise and avoid time-wasting tasks with software designed to pinpoint your business needs.
Our approach
Approaching app development
With an emphasis on iterative delivery, we respond to changes without wasting resources and time spent meandering in the wrong direction. Keeping our clients involved throughout the development process allows us to leverage feedback to improve focused user outcomes.
Comprehensive check
We'll audit your current set up and propose solutions to get things running smoothly.
Custom design
Once we know what you want and need, our blended team of developers will design a scalable solution just for you.
Quick build
We'll build from the ground up, collaborating with you to ensure a quick turnaround and quality end-product.
Support
Our work doesn't end with development. We provide ongoing support and consultancy work – to ensure everything is kept running.
App development specialisms
The tools of our trade
We work with a variety of software to enable us to provide only the best solutions. Here are the few of our specialisms.