PowerHouse Support Services
Support your legacy PowerHouse software
We are the world's last remaining Powerhouse application support provider.
Let us help you keep your existing Powerhouse application up and running then, when the time is right, migrate across to a new application.
&nbsp
tailored solutions for every business
30 years experience with PowerHouse
cost-effective services
expert PowerHouse support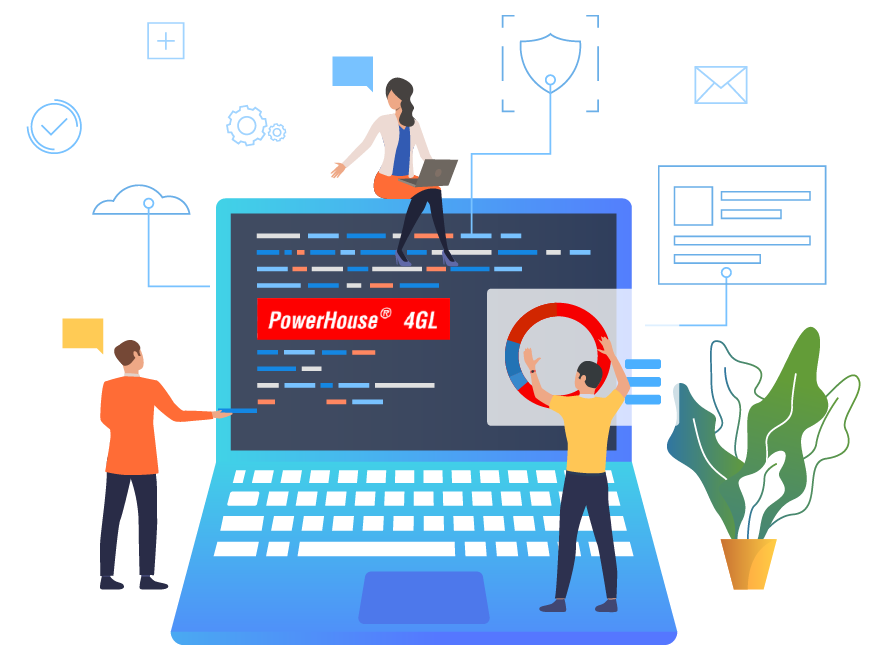 Our PowerHouse Services
Custom solutions, fit for every business
Choose the ideal PowerHouse solution for your business. We provide a suite of tailored services for businesses of all sectors and sizes.
Existing systems support
Your legacy PowerHouse application still needs support, and we can provide that support either remotely or on-site.
PowerHouse migration
Moving from legacy to contemporary architectures, or changing the underlying database using business logic.
Screen, report, and transactional updates
Our team of PowerHouse developers have in-depth knowledge of the critical elements of PowerHouse 4GL – Quick, Quiz and QTP.
Extend the life of your PowerHouse system
Our wider development team utilises Java, .NET, and PHP to extend the life of your PowerHouse system.
PowerHouse performance improvements
Our support team uses modern techniques to improve the performance of your PowerHouse system.
Maintenance of your PowerHouse estate
We provide a cost-effective solution for maintaining your existing PowerHouse 4GL licence estate.
Need more than just support? We provide custom software solutions for businesses in need of a unique fix.
PowerHouse Case Studies
Effective Solutions, every time
At one of the world's largest, global steel manufacturers, we are providing a long-term Powerhouse application support and maintenance service, whilst also helping with the transition to a modern, Microsoft based solution for that same legacy, highly bespoke Powerhouse application
At one of the leading providers of vehicle warranty and asset protection products, we are delivering a long-term Powerhouse application support and development service, whilst also helping with the data migration from this legacy Powerhouse application to its more modern replacement.
Contact us
Speak to our PowerHouse team today
With thirty years of experience helping big businesses thrive, our team of PowerHouse technicians are more than ready to help you migrate or support your PowerHouse estate.
Get in touch with our devoted PowerHouse support team. Together we'll craft the perfect plan for you.