Business insights and analytics
Insights to guide your company's success
Looking to turn your raw data into priceless insights? Our end-to-end BI and analytics solutions show their value for FTSE 100 companies, public sector bodies, and local businesses alike.
From strategy through to development, migration, and integration, we have specialised in SAP, IBM, and Microsoft technologies for 30 years.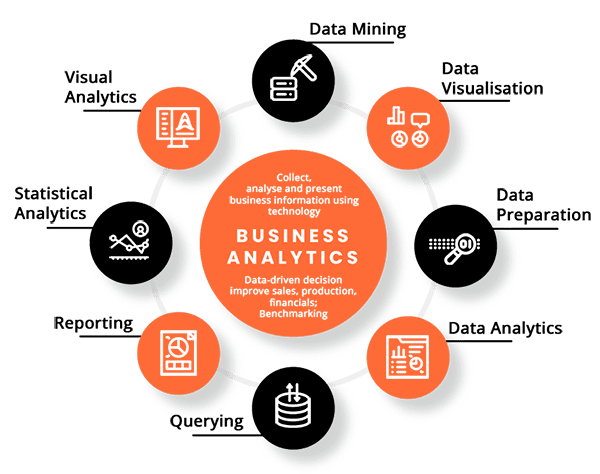 BI & analytics consultancy
Seize the data
Starting with your business goals, we find the ideal mix of technology and services to achieve them. Whether you need software advice, embedded specialists, or an entire BI project, our experts have seen your challenges before.
Strategy
Get the big picture of how BI can enable your business objectives not only today, but in a range of future scenarios.
Audit
Receive a detailed report on how well your BI is performing and what you could do to gain greater value.
Design
Work with our experts to define the best data architecture and how BI will fit into your existing environment.
Implementation
Adopt the latest BI software with zero disruption and maximum business value from day one.
Migration
Move legacy, custom, and third-party BI solutions to platforms such as Microsoft Azure, IBM Cloud, and AWS.
Optimisation
Optimise BI licensing, configuration, and integration models for a quick boost to your software's value.
Have a BI project in mind? Get some expert advice.
Custom intelligence
BI development
Sometimes off-the-shelf BI software doesn't do exactly what you need. Whatever you have to measure, however you want to display it, our development team has the experience to achieve your goal. As well as from-scratch development, we also customise and extend third-party software with .NET, PHP, and Java.
Portals
Spread self-service insights across your business with a custom-made BI portal for querying, reporting, OLAP, data mining, data warehousing, analytics, and more.
Dashboards
Get interactive and customisable dashboards for strategic, analytical, operational, and tactical use, in an intuitive format that's suitable for non-technical staff as well.
Reports
Empower your business with reports that draw on traditional and non-traditional data sources, with strong security, authentication and authorisation controls.
Mobile
Monitor performance and predict business scenarios wherever you are, on any device, for full modern mobility.
Boomi
Boomi is a fast and flexible iPaaS for application and data integration, API management, data quality governance, and B2B integration. As a Boomi Partner we provide licensing, implementation, development, and training for the entire Boomi platform.
Microsoft Azure
The serverless Azure iPaaS is highly scalable, while Azure Logic Apps enable fast integration between SaaS apps, on-premises systems, and B2B partners. We can then extend these connections with Azure Functions and expose integrations as RESTful APIs with Azure's API Management capability.
Data integration
Integrated insights
If BI is an intelligent engine, then integrated data is the fuel it needs to run. From legacy apps to cloud platforms, spreadsheets to IoT-connected devices, and B2B partners to APIs, there is no limit to the trusted data we can connect to your BI software.
BI software sales
Solution partners
There is a wide variety of BI products on the market, each with its own technical and business characteristics. We partner with the leading vendors to give you an objective eye on which software suits your business best.


From enterprise-grade options such as SAP S/4HANA to small business software like SAP BusinessObjects Edge, we're experienced with the full range of SAP BI products.


We've been selling and supporting IBM and Cognos software for over 20 years, which gives us unparalleled insight into the software's real-life performance.


Microsoft Power BI is a specialism for our Microsoft Partner consultancy, training, and support teams.
Managed BI services
Smart support
Ensure the uptime and performance of your BI systems with SAP-accredited support, maintenance, and management. Get a flexible SLA that includes any of the following:
SAP Partner Centre of Excellence support

ITIL-compliant helpdesk 

Server provisioning

Root cause analysis

Legacy project recovery

Database administration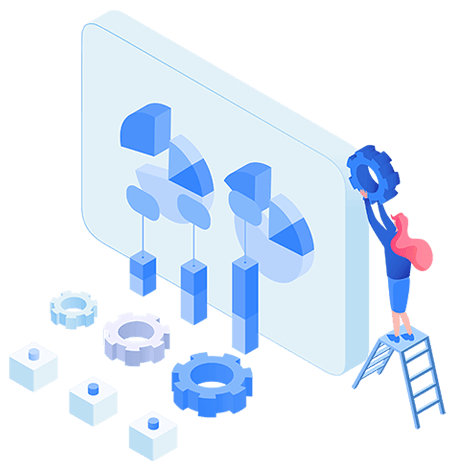 SAP BusinessObjects
Based on 20 years of BI training experience, our SAP BusinessObjects training provides courses for all levels in both administration and reporting.
IBM Cognos Analytics
As the only LearnQuest-approved IBM training provider in the UK, we teach both the official IBM Cognos curriculum and custom courses on request.
Microsoft Power BI
We teach the full Power BI curriculum, including skills for Power Pivot, Power Query, Power View, DAX, and more. Our Microsoft Power BI training is led by certified experts with years of practical experience.
BI & analytics training
Insightful people
Investing in BI software is only half the picture — the other half is giving people the skills to use it effectively. Having come from BI consultancy backgrounds, our trainers know the practical tips that will make your software shine.
Everyone from retailers such as John Lewis to police forces and local councils have seen the benefits of our official SAP, IBM, and Microsoft training. 
Business intelligence projects
Our BI & analytics stories
The proof of our value is the results that we hear after each BI project. It's successes like these that keep clients coming back for more.