Power Apps data integration
Property investors become customer-centric with Power Apps data integration
Influential Software delivered a Power Apps data integration solution that gave the company an intuitive dashboard for customer data.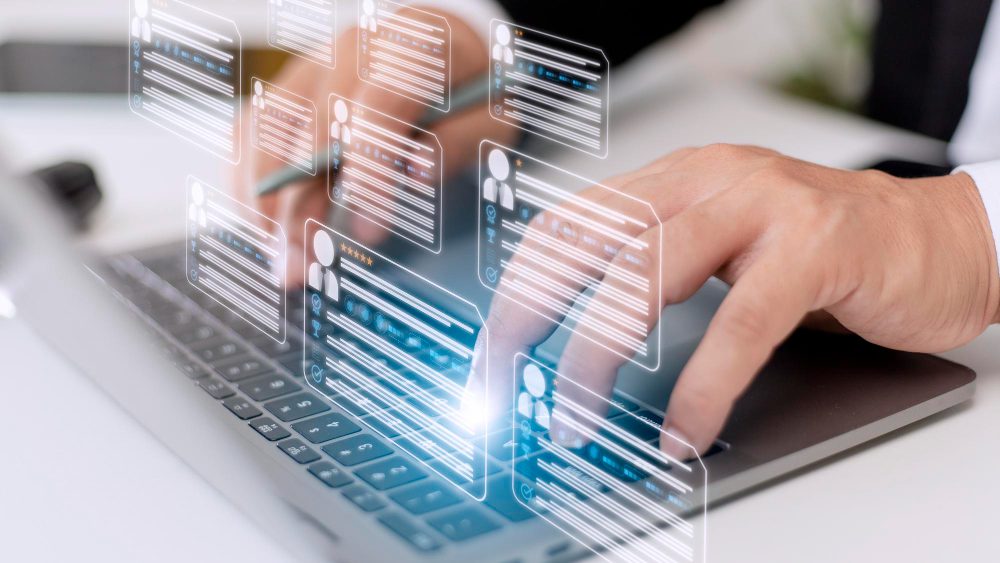 Executive brief
Boosting efficiency with SharePoint Power Apps
Our client is an investment management firm with property assets of over £5 billion. Influential Software's integration experts assisted the company with SharePoint data migration and Power Apps data integration solutions. The benefits of this project were:
full customer data visibility
improved customer satisfaction
reduced manual data tasks
future-proof cloud platform
Wondering how we achieved this with Power Apps data integration? Read on to learn more.

The challenge
Disparate customer data was hampering growth
Managing £5 billion worth of property assets requires fast and flawless coordination between sales, service, and back-office staff. And to make that happen you need complete, accurate, and easily accessible customer data.
For our client, this data included customer requirements documents, tenancy calendars, meeting calendars, and customer notes. However, the customer's existing system required staff to search manually through multiple documents to find the data they needed. This disparate data was causing inefficiencies across the company's sales, marketing, and finance teams.
In brief, the drawbacks of this unintegrated data were:
no customer-centric view of customer data
slow processes affecting customer satisfaction
higher operating costs due to manual tasks
And there was another barrier: the customer data was in SharePoint 2013, which had reached the end of Microsoft support. Besides the cost of Microsoft extended support, the company also had to plan for SharePoint 2013 end of life in 2023. Another negative was the high cost of maintaining the on-premises SharePoint server.
For these reasons, it was clear that the company needed to migrate its customer data to an integrated modern platform.
The solution
SharePoint Power Apps data integration
Aware of our reputation as SharePoint experts, the client approached Influential to design a data integration and migration solution.
Our proposal was twofold:
to migrate data to SharePoint online, in the cloud — avoiding the need for upgrades or on-premises maintenance
to create a single page for each customer, displaying all data in an intuitive format, through Power Apps data integration
With the low-code Power Apps designer, this technology also meant we could develop the client's integrations quickly and at low cost.
For the first part, we followed a three-phase process of discovery and design, CRM build, and data migration. This process worked as follows:
Discovery and design: our SharePoint consultant worked to understand the client's customer and inventory data model, and how we could transform it into a customer-centric UI
Minimal viable product (MVP) build: we built a new CRM in SharePoint 365, where the client could test the functionality and prove its effectiveness
Data migration: we tested and automated the data mappings and transformations to load the SharePoint 2013 data into the new model
At the same time, our digital integration experts were working on the SharePoint Power Apps data integration. The result was six Power Apps, one for each type of customer data. These six Power Apps were present on each customer page in the client's SharePoint 365 system.
By designing the customer pages to act like a filter on the Power Apps, we made each app only show data relevant to that customer. In this way, the client's staff could see all data for a particular customer on one page. And they could also interact with that data through the Power Apps. This meant that there was a single, always updated source of record for each customer.
The benefits
Building a customer-centric business in the cloud
It's a truism that a business is only as valuable as its customers. For this reason, meeting customers' needs should always be the number one priority.
By bringing all customer data together, our Power Apps data integration solution empowered this client to serve its customers better. And that had a knock-on effect in terms of customer retention, upselling opportunities, and ultimately revenue.
Overall, the business benefits of this SharePoint Power Apps data integration project were:
more effective customer service and sales teams
increased visibility into customer needs and opportunities
no worries about SharePoint upgrades or maintenance
the ability to quickly scale or modify the central CRM
This property client is one of dozens that benefit from our data integration expertise. Whether it's for CRM, HR, BI, or GDPR, we have the know-how to overcome your data challenges. For more details, visit our integration solutions page.