Credit card API integration
Finance company conquers the online credit market with our financial API platform
Influential Software delivered a credit card API integration platform that underpins the world's first white-label digital cards for online shops.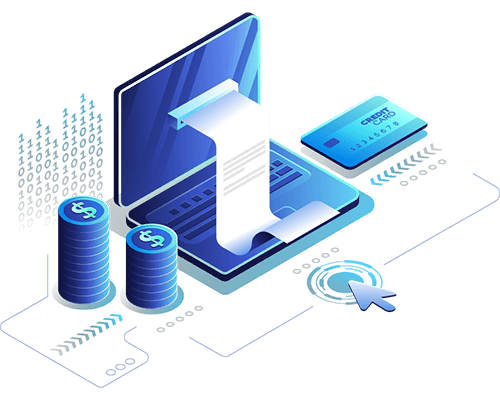 Executive brief
A pioneering credit card API integration solution
Our client is a UK-based financial services company with over 5 million customers. Influential Software's systems integration experts delivered a financial API platform that powers the client's white-label digital credit cards. This product brought the following benefits:
growth into the online market
stronger partner relationships
secure third-party access
Wondering how we achieved this with a financial API platform? Read on to learn more.

The challenge
Delivering a brand-new financial API platform
UK credit card usage is substantial — around 60 percent of adults own one — and it's growing year on year. With over 5 million credit customers, our client is a major player in this industry. However, the client recognised that digital innovation was key to maintaining this market-leading position.
This search for increased revenue and market share led the client to consider creating a pioneering digital credit card. This would effectively be a digital version of its "cobrand" credit cards, which high-street chains wrap in their own branding for use as store cards, retail-branded credit cards, and reward cards. As well as the usual credit card functionality, these cards offer benefits such as shopping discounts and loyalty points.
Overall, the client's business goals with this digital credit card were:
to grow their near-prime business by approving more customers for credit
to gain greater returns from their existing investment in cobrand credit products
Expanding their cobrand credit cards into a digital format was a fast way to further these goals, as it would help them tap into the online shopping market. However, the client lacked the in-house expertise to make this dream a reality.
The solution
White-label credit card processing with Azure
Aware of our reputation as financial software developers, the client approached the Influential team for a solution. And we determined that the challenge was a perfect use case for an API platform built in Microsoft Azure.
Using Azure's serverless technologies, our integration engineers developed a suite of interconnected APIs. Each of these performed a specific function, such as performing credit checks and identity checks with third-party databases.
A major benefit of Azure — besides its cost-effective and scalable services — was the free and automatically generated developer portal. This site allowed developers from our client's partners to use and test the credit card APIs securely and easily. This eased the roll-out of the digital credit card across the client's partner network, ensuring the new product could gain traction quickly.
The benefits
A financial API platform to beat the competition
Thanks to our fast and flawless delivery of the credit card API integration, our client was in a position to corner the online credit market. This cemented the company's position as a finance leader and provided a sizeable new revenue stream.
From the client's perspective, the business benefits of this financial API platform were:
disrupting the market with a world-first financial innovation
allowing expansion of the client's credit business into online shops
giving partners' developers safe and easy access to the APIs
And for the customers who adopted the white-label credit card processing solution, the benefits were:
a fast and financially compliant way to provide online credit
increasing customer loyalty through own-brand credit schemes
boosting sales through promotional payment options online
Based on our success in this credit card payment integration project and related work, the client has chosen our team as its go-to system integrators. From GDPR data solutions to customer service integration, the client continues to benefit from our enterprise integration expertise. And each of these projects is showing ongoing returns in the form of greater efficiency, agility, and profitability.
Work with API integration experts
This financial services client is one of dozens that benefit from our systems integration expertise. To find out more, visit our integration solutions page.