GDPR data solutions
Credit provider protects 5 million customers' data with our GDPR integration expertise
Influential Software developed custom GDPR data solutions that automated customer data storage for full accuracy and compliance.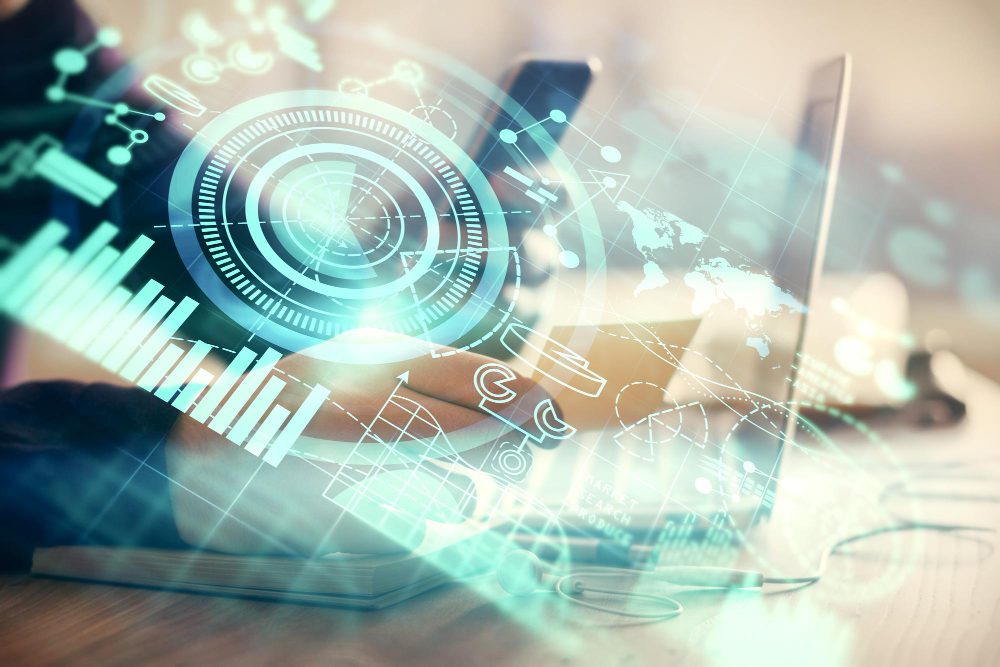 Executive brief
Meeting regulations with GDPR integration
Our client is a financial services company with 5 million UK customers. Influential Software's integration experts delivered bespoke GDPR management software that automated data storage in a central cloud solution. This GDPR integration project brought the following benefits:
automated GDPR compliance
increased customer satisfaction
eliminated data duplication
enabled real-time updates
Wondering how we designed this GDPR and privacy management software? Read on to learn more.

The challenge
Duplicate consent data put the business at risk
Although the GDPR legislation came into effect in 2018, many businesses are still struggling to handle customer data correctly. Essentially, GDPR says that businesses must:
ask for customer consent to be targeted in marketing
store this consent data in an auditable format
let customers withdraw their consent at any time
With 5 million customers' consent data to store and update, our client had a huge task on its hands. And its pre-existing process of collecting consent data on a daily basis in multiple CSV files was not working properly. The lack of automated data transfer and centralised data storage had the following drawbacks:
duplicate and inaccurate consent data were slowing marketing
customers calling about consent issues added to the customer service workload
lack of self-service consent management was frustrating customers
Ultimately, the absence of solid GDPR compliance software was putting the business at risk of breaching data privacy legislation. This would have had a negative impact on the company's reputation and revenue. It was clear to our client's management that GDPR data solutions were an urgent priority.
The solution
Delivering custom-built GDPR data solutions
Based on our history of excellence in finance integration, the client chose Influential to design the necessary GDPR data solutions. We identified Microsoft Azure as the most flexible and cost-effective integration platform for this challenge.
Our software engineers broke the GDPR integration into two parts:
automating and centralising storage of the customer consent data
enabling customers to update their consent options in real time
For the storage solution, we used Azure Functions to compile all the CSV files holding the customer consent data into central serverless storage on Azure. At the same time we developed a GDPR portal that allowed customers to log in and change their consent preferences. These changes then updated the Azure storage via APIs, so the central consent records were always current.
Because of the millions of customers involved, the GDPR portal had to be highly available and reliable. We also ensured that the portal interface met AA accessibility standards and was easy to use for people with no technical knowledge.
The benefits
Compliant and efficient GDPR integration
The primary benefit of these GDPR data solutions was to eliminate the risk of non-compliance with data protection laws. But on top of mitigating risk, the GDPR integration project also positively impacted our client's day-to-day business.
For example, having a GDPR portal for customers has vastly reduced the calls to the company's customer service team. And the company's confidence in its centralised consent data means staff no longer have to worry about inaccurate details.
Overall, the business benefits of this data integration project were:
automated compliance with data protection regulations
reduced workloads for the customer service department
improved customer satisfaction with the self-service portal
greater ability for marketing to target the right people
This GDPR integration project is part of our ongoing work for this financial services company. Based on our fast and flawless delivery, the company now trusts us as their go-to systems integration experts. From customer service integration to financial API platforms, we are transforming their business for efficiency, agility, and profitability.
Solve your data integration challenges
This financial services client is one of dozens that benefit from our data integration expertise. Whether it's for GDPR, HR, CRM, or BI, we know how to make data work for you. To find out more, visit our integration solutions page.