Microsoft Gold Partner
Trusted and reliable Microsoft Gold Partner
Master the cloud, connect your staff, and cut IT costs with our award-winning Microsoft team. We're a top Microsoft solution provider for Azure, SharePoint, and Power BI.
impartial consultancy
a commitment to quality
tailored services, unique to your needs
end-to-end support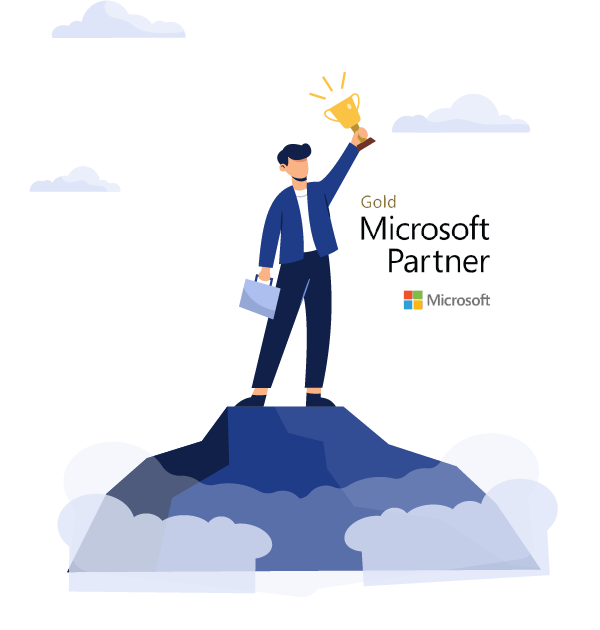 Out of the 64,000 Microsoft Partners across the world, only 1% are qualified to be Gold Partners. Meaning the Gold Partner badge is not an easy one to attain, it takes time, experience, and proof-of-skill.
Working with a Gold Partner like Influential Software can provide you with the following business benefits:
Up-to-date solutions
A core requirement of a Microsoft Gold Partner is staying up-to-date on tech. Assuring customers they get only the best solutions.
A long history of successes
Gold Partners have proven their knowledge of Microsoft and have a history of high quality solutions.
Gold Partners have a direct line to Microsoft, providing access to POC's, and additional support in emergencies.
Top-tier technicians
Helping our technicians learn means our customers get the best solutions and our technicians know their skills are valued.
Gold Partner Services
Tailored services
Our Microsoft Certified Technicians have an extensive history of designing custom solutions for various industries. We offer various Microsoft services from license procurement and development to support and training, we're proud to offer hands-on support every step of the way. With our end-to-end services, you can turn your business into the ideal Modern Workplace.

Azure
We've proven ourselves to customers like Tullis Russell that we have the skills and capability to deliver the best cloud services.

Power BI
Our services cover everything from consultancy and implementation, to security, support, and training.

SharePoint
We've helped clients like BLME, P&G, and AHDB implement SharePoint solutions for over 15 years.

Microsoft Licences
We offer a 2% annual discount each year you're partnered with us- saving you thousands.
Impartial Consultancy
As an independently owned consultancy, we put the clients needs before any product/ partner level.
2% lifetime licence discount
We provide all our licensing clients with a 2% lifetime discount, for as long as we're their Solution Provider of choice.
24/7 Helpdesk Support
We provide around-the-clock helpdesk support for all our clients.
Tailor made offering
There's no one-size-fits-all to business, which is why we provide bespoke services for all needs and budgets.
Fast delivery
Get stuck into your new Microsoft solution sooner with our speedy turnaround time.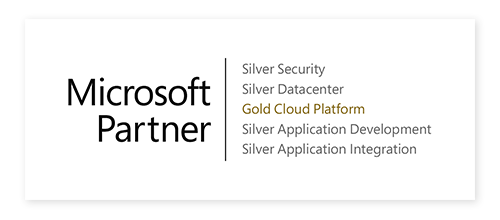 Why choose Influential Software?
We're a Microsoft Gold Partner, trusted by businesses of all sizes and sectors to implement the best. Our client base is built of businesses of all shapes and sizes — from SME to Enterprise, we've got the ideal solution.
Frequently Asked Questions
Ask the Microsoft Gold Partners
These are some of the questions we encounter as Microsoft Gold Partners. If you have another question or want to know more about our range of services, please get in touch.
Why not go direct to Microsoft?
Microsoft Partners have the time to provide support for past purchasing. From implementation and migration to helpdesk support and training, we can be more hands-on in our approach. We can also pass on our partner discounts to customers, giving them a quality experience at a fraction of the cost.
What is a Microsoft Cloud Solution Provider?
A Microsoft Cloud Solution Provider (CSP) is a Partner who directly manages and supports customer subscriptions. Partners provide their tools, products, and services to customers to ensure they get the best use of their software.
How do I get the Microsoft licence discount?
By choosing us as your Cloud Solution Provider (CSP) of choice, your 2% Microsoft licence discount is automatically applied to your invoice. However, in the rare situation where a customer changes CSP, they would lose the value.
How do I know what solution I need?
We provide a complimentary discovery session for any businesses needing a helping hand. Together with a member of the sales team, you'll be able to identify the perfect product or solution for your business.
Microsoft News
Covering the latest changes in the world of Microsoft
You can rely on us to keep on top of everything happening in the world of Microsoft. Here's some of our latest articles covering Microsoft updates:
Book your free consultation with a Microsoft expert
When it comes to our Microsoft offering, the Gold Partner badge means gold standard solutions. Get in touch to hear more about how we can benefit your business.
Prefer to speak to someone?
We'd be happy to discuss your business needs and how we can leverage Microsoft technologies to empower your business.
Give us a call on 0203 507 1728
Our London office is open from 09:00 – 17:30