Power BI & Azure integration case study
Tullis Russell gains real-time reporting and cuts IT costs with Power BI solution
Influential Software helped manufacturer Tullis Russell get up-to-date business insights with Power BI. Read how in our Power BI-Azure integration case study.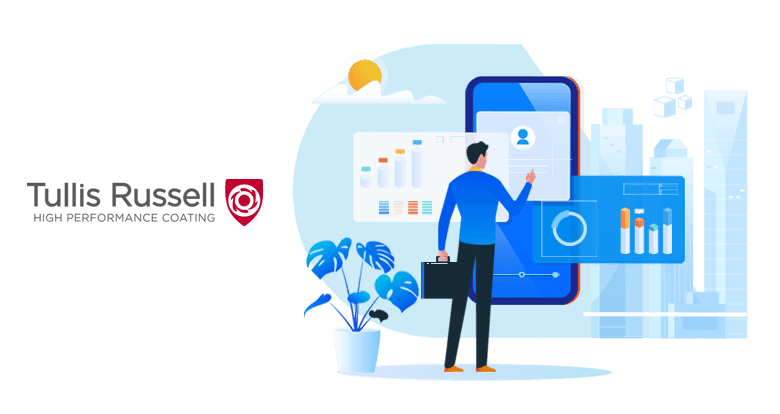 Executive brief
Gaining insight with a Power BI manufacturing solution
Tullis Russell is a leading manufacturer of specialist paper and film coatings. The company engaged Influential to replace its legacy BI software with a modern Power BI system. A few benefits of this Power BI manufacturing project were:
To learn how we achieved these results, see the full Power BI & Azure integration case study below.

The challenge
Legacy BI software was hindering agility
Tullis Russell has been leading the paper and film coating industry for over 200 years. And like many long-established manufacturers, some of its software systems had gradually fallen behind more modern solutions. The manufacturer's BI setup consisted of a COBOL ERP, Microsoft Excel, and a BI product called Matillion.
The drawbacks of this setup were:
data for reporting was only refreshed twice a day
external help was needed to configure new reports
data was spread across many disparate sources
the BI software was more costly than alternatives
Due to these disadvantages, the company's IT and finance departments went in search of a modern alternative. This led Tullis Russell to find Influential's Power BI consultancy.
The solution
Delivering Power BI integration with Azure
Based on the challenges Tullis Russell had described, Influential's consultants proposed a solution using Power BI integration with Azure.
This solution entailed:
creating an Azure data pipeline from the COBOL ERP database
storing the data in an Azure-hosted Azure Synapse Studio data lake
connecting that data to Power BI via Azure Synapse Analytics
The use of Azure's serverless cloud meant the company only paid for usage, with no baseline costs. Microsoft also took care of all the IT maintenance.
And most importantly, the new Power BI Azure integration updated the data every 15 minutes. So the finance team could now view the company's progress in near real-time.
"Influential's understanding of our unique business model has been brilliant. I always know where we are in the project thanks to regular updates."
—Jordan Clough, Finance and IT Manager at Tullis Russell
The benefits
Low-cost, real-time, high-impact BI
Thanks to our Power BI integration with Azure, Tullis Russell now benefited from:
✓ Agile decision-making
The timely Power BI reports helped the company respond quickly to emerging trends.
✓ Cost-effective BI
The new BI system reduced operational costs and removed the need for maintenance.
✓ Future-proof system
Azure's flexibility gave the manufacturer many more options for future data projects.
As Jordan Clough, Finance and IT Manager at Tullis Russell, explained, "This project will allow the sales team to become more autonomous with their data. In time we hope this will create more ownership and a belief that the figures are understood throughout the business."
Following on from this success, Tullis Russell has also asked Influential to help build custom models and reports in Power BI.
Looking for Power BI Azure integration?
Is your organisation facing the same challenges that Tullis Russell faced? Influential is a BI consultancy and Microsoft Gold Partner with 30 years of experience. Get in touch for a free consultation with our BI experts.