IT Project Rescue
Saving the day with bespoke solutions
Stuck with outdated, flawed, or unfinished software? Our IT project rescue solutions will get you back on track, on time, and on budget.
From rewrites to rebuilds, and extensions to upgrades, our timely interventions have saved hundreds of IT projects over the years.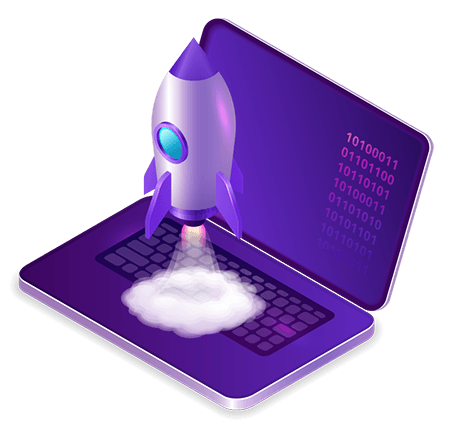 Project rescue solutions
Software saviours
In the world of IT project rescue solutions, we go boldly where others fear to tread. That's due to the breadth and depth of experience we've gained over 30 years. Whether it's a security fix or feature upgrade, a platform migration or server rebuild, we've honed our skills throughout the software lifecycle.
Health check
Get an objective assessment of your software to create a solid basis for modernisation.
Legacy support
Keep your business-critical software performing past its official end-of-life.
Server rebuild
Get your servers rebuilt, reconfigured, and tested to run the latest software.
Cloud migration
Increase agility by having applications moved to a modern cloud platform.
Version upgrades
Boost performance by having code rewritten into the latest language or version.
Feature extension
Extend the value of existing software by modifying to meet new requirements.
Code consultancy
Get trusted advice on how to manage technical debt in your custom software.
Security & compliance
Adapt software to meet today's security and compliance regulations.
Unsure how to salvage your project? Get some expert advice.

Microsoft ASP

PowerHouse 4GL

OpenVMS

Cognos

BusinessObjects

Crystal Reports

Java

PHP
Legacy technologies
Life support
If you already have the best tool for the job, why replace it? Our project rescue teams are skilled at supporting end-of-life software that is crucial to your ongoing operations.
As well as legacy BI software, we also support applications written in older versions of languages such as ASP, PHP, and Java. And if you can't see your technology here, don't worry — this isn't an exhaustive list of what we do.
IT project rescue models
Effective methods
Agility is key to the success of our IT project rescue solutions. By working in two-week iterations, we combine speed with the flexibility to make any adjustments you need. This approach has helped us deliver all kinds of rescue scenarios, from full application rewrites to completing unfinished software.
Has a contractor or staff member left mid-project? We can quickly grasp the unfinished development and carry it forward to delivery within an acceptable timescale.
In the scenario that your software simply isn't up to the task, we will redesign and rewrite from the ground up. This means selecting the most maintainable, scalable, and secure technologies for your project.
If your base software is functioning well but just needs some added features, our custom development team is up to the job. We can also upgrade your code to the latest version of languages such as .NET, PHP, and Java.
If you aren't ready for a full rescue project but want an unbiased opinion, we have the expertise to help. We can also provide technical assistance as and when required.
Digital project rescue solutions
Our success stories
The proof of our value is the results that we hear after each IT project we save. It's successes like these that keep clients coming back for more.