Enhancing an existing customer portal solution
Adding customer portal functionalities for a data centre provider
Influential worked with Ark Data Centres to improve upon their existing basic customer portal solution. We helped by adding value to the customer to enhance their self-serve capabilities and developing new functionalities to benefit the support staff.
"We have been live with Influential Software since October 2021. The team are incredibly knowledgeable and make time to jump on calls to discuss new ideas/opportunities as well as fix any issues which may arise."

Project manager, Ark Data Centres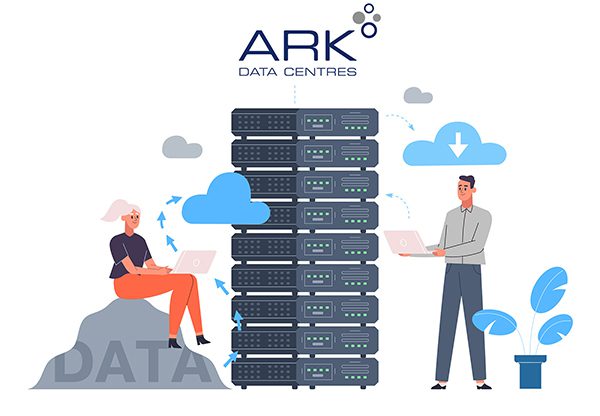 Executive Brief
Levelling up a customer portal solution
Ark Data Centres, based around the UK, is a leading data centre developer, owner, and operator. They provide data centre solutions to multi-national companies and governmental departments.
In order to add further value to their clients, they needed to add functionality to their existing online client portal. They needed a Microsoft Gold Partner with extensive knowledge with Microsoft Azure to build upon their existing portal solution and subsequently contacted Influential Software.
There were additional requests by Ark to include functionality on the back-end for admin and support staff too.
The Challenge
Adding value to customers
Ark Data Centres had one key focus in mind for this project: to add value for their clients and differentiate its services. Ark had an existing customer portal solution in place but required additional development services to enhance user functionality.
In order to better support users, Ark wanted to be able to quickly find a user who calls or emails without having to manually identify their company name or code. They required an audit log to document history of associated portal events, available to all users.
There were additional requests by Ark to include functionality on the back-end for admin and support staff too.
The solution
Developing and implementing new functionality
As the portal solution was built on Microsoft Azure, we were in the perfect position to help Ark, as a top Microsoft Gold Partner. We have built and inserted several features into their existing portal system to improve both the user experience and backend processes.
Development and implementation work is ongoing with Ark but we are delivering the solution well on time while working closely with Ark and keeping them informed throughout the process. We are looking forward to a continued partnership with Ark for their IT solution needs.
The Results
Giving users the power to self-serve
With the development work continually made live, customers are seeing enhanced functionality when using Ark's customer portal. Benefits of the solution include:
accessible admin logs to audit portal events
easily identifiable users that contact over phone/email
visible usernames for identification and troubleshooting purposes
backend admin to filter and manage requests
Unique customer portal solutions
Are you looking for a customer portal solution for your business? Or are you looking to enhance functionality to an existing portal to add value to your users and automate processes? We are experts in portal solutions so no matter the complexity of the request you may have, we can deliver it for your business.