Umbraco CMS customisation for Fintech
Fintech pioneers boost marketing reach with custom CMS and website redesign
Influential Software delivered an Umbraco CMS customisation project that gave marketing the tools they needed to promote the brand effectively online.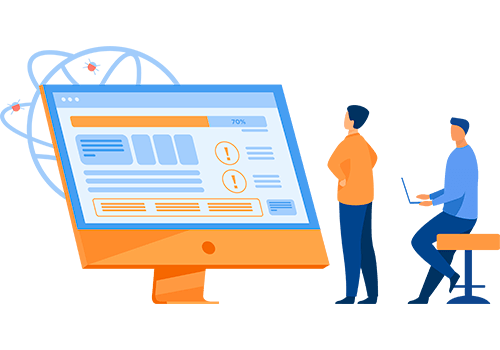 Executive brief
Empowering marketing with website redesign
Our client is a pioneering financial advice service with multiple investment and banking awards to its name. Influential Software replaced its inflexible website with a custom Umbraco CMS that gave marketing the power to control their content. The results of this Umbraco CMS customisation project were:
empowering marketing staff
reflecting new brand online
enabling SEO optimisation
Wondering how we carried out this Umbraco website development? Read on to learn more.

The challenge
Slow and costly website changes
Having recently won several awards for its innovative services, our client thought it was time to rebrand its outdated website. As part of this rebrand, the company also wanted to give its marketing team more control over the website content.
At this time, the lack of a flexible CMS meant that any website changes went through an external design agency. This had the following disadvantages:
there was a delay between requesting a change and having it live on the site
the company had to pay the design agency for each change to the content
the marketing team could not fulfil its true potential as content creators
Overall, these issues had the effect of limiting how quickly the company could promote new services online. It was clear that a new CMS would have to accompany the website redesign.
The solution
Redesign with Umbraco CMS customisation
Based on our reputation as CMS development experts, the company engaged us to deliver its website redesign. At the same time we proposed delivering a new CMS in Umbraco, a highly customisable and secure content management platform.
For the user-facing part of the website, we would develop HTML templates to match design files from the company's design agency. But through Umbraco CMS customisation, we would enable marketing to make any changes to the content as needed.
Our CMS development team broke the project into two phases:
Design, including a plan of the website architecture, list of features to be developed, and set-up of project management tools.
Development, including:

set-up of web development and test environment
development of HTML templates based on design assets
creation of an Umbraco framework to host the site
development of Umbraco features for marketing use
Once development was complete, we also provided Umbraco training so the marketing team could get started straight away.
The benefits
A new website with room to grow
With our Umbraco CMS development expertise, the company's marketing team was able to make necessary changes to the new website, including:
technical SEO activities
uploading images
adding and editing text
editing HTML source code
adding and removing social feeds
modifying website banners
adding menu tabs and dropdowns
With these capabilities, the company no longer had to rely on external help to make changes to its website. This made maintaining and adjusting the site much faster and more cost-effective.
Need Umbraco CMS customisation?
Your business is unique — so why isn't your content management system? With our development expertise, you can configure and extend the world's leading CMS however you need.