BI data warehouse integration
Logistics company gains timely business intelligence through data warehouse migration
Influential Software solved the company's sluggish BI performance with a cloud-based data warehouse migration and integration solution.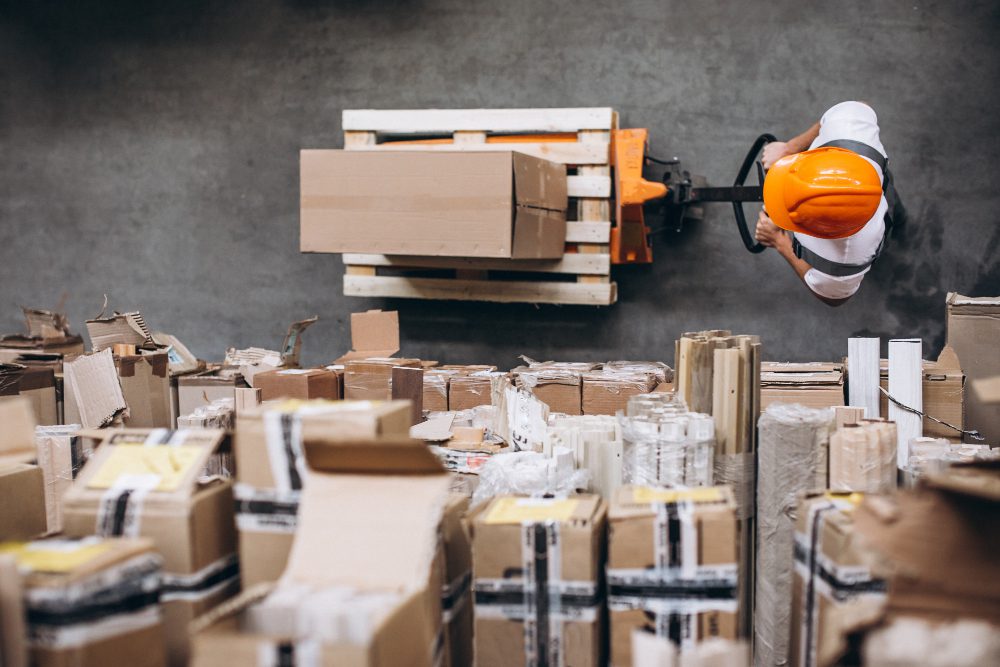 Executive brief
Data warehouse migration to the cloud
Our client is a publicly owned post and subscription management company. With 300 million items distributed each year, the company is a leader in its field. Influential Software helped the company overcome performance issues in its BI software through a cloud migration and integration project. The benefits of this were:
accelerated business intelligence
boosted customer satisfaction
cut customer service effort
helped onboard new clients
Wondering how they achieved this with BI data warehouse integration? Read on to learn more.

The challenge
Data warehouse performance was hindering BI
At the time of this project, our client's business intelligence team worked with data from an on-premises data warehouse. While the data warehouse was set up correctly, it simply didn't have the capacity to handle the client's data volumes. As a result, the data warehouse was not providing the data needed for business intelligence in a timely manner.
First of all, this delay in BI data affected the company's own financial reporting capability. The company's management did not have access to the up-to-date financial insights they needed to steer the business effectively.
Secondly, the poor data warehouse performance also affected a BI service that the company provided for its customers. This meant that the BI platform, which customers used to track their subscription sales, was not meeting customers' expectations. And this resulted in customers calling our client's BI team for IT support, which added to the team's workload.
Finally, the company had plans to onboard new customers — but expanding the data warehouse was prohibitively expensive. It was clear that a high-performing and scalable alternative was required.
Overall, the drawbacks of this poorly performing BI data warehouse were:
decreased ability to produce timely financial reports
reduced customer satisfaction from BI services
increased time spent on customer service calls
lack of scalability needed to take on new customers
The solution
Cloud-based BI data warehouse integration
Based on our reputation as integration experts, the company contacted Influential Software to solve its data warehouse issues. Our in-depth analysis pointed to two potential solutions:
Migrating the data warehouse and BI software to a scalable cloud platform
Carrying out a performance tune-up on the on-premises data warehouse
Because the data warehouse's problem was scale rather than configuration, we did not expect a tune-up to make much improvement. For this reason, and because staying on-premises would not solve the scalability issue, we recommended moving to the cloud.
The client accepted our proposal to migrate the data warehouse to Microsoft Azure, a highly scalable and cost-effective platform. Following this we achieved SAP BusinessObjects data integration with the data warehouse, bringing the whole BI system into the cloud.
The benefits
Future-proof business intelligence
The decision to migrate this on-premises data warehouse to the cloud was beneficial both in the short-term and the long-term. Some of the immediate benefits were:
accelerated data processing with parallel processing capability
a reduction in time spent dealing with BI customer service calls
no costly maintenance of on-premises software and hardware
And in the long-term, our Azure-based BI data warehouse integration provided:
the ability to process any volume of BI data on time
fast and painless onboarding of new customers
a future-proof platform that supports business growth
Work with data integration experts
This company is one of hundreds that benefit from our data integration services. To find out more about our expertise, visit our integration solutions page.