Integrated document retrieval system
Manufacturer cuts costs and boosts sales with an integrated document retrieval system
Influential Software delivered a custom document retrieval system that enabled customers to track their orders with data from servers around the world.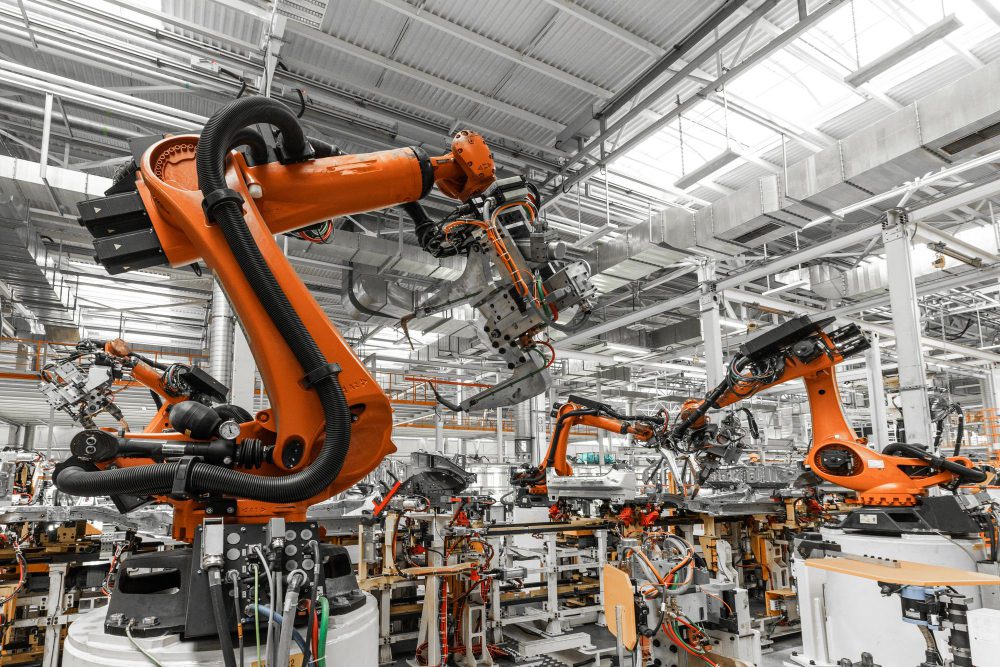 Executive brief
Automated document retrieval system
Our client is a manufacturer and supplier of industrial vacuum and abatement technologies. The client ships its high-tech products to clients across Europe, Asia, and North America. With the help of our systems integration experts, the client received an automated document retrieval system that provided:
real-time access to order data
less time spent on service calls
reduced manual input errors
more time for valuable tasks
Wondering how we achieved this with Azure hybrid integration? Read on to learn more.

The challenge
Need for eCommerce platform integration
When you're producing, selling, and delivering industrial parts across three continents, efficiency is a must. Seeing how competitors were using technology to their advantage, our client wanted to retain its edge by automating inefficient processes.
One of these inefficiencies lay between its central eCommerce platform and its sales points worldwide. Due to lack of integration between the eCommerce platform and global servers, customers had to call the company to ask questions about their orders. This had the effect of taking up time that the back-office team could have spent on growing the business.
In summary, the negative outcomes of these unintegrated systems were:
low customer satisfaction due to time-consuming calls
a greater risk of quoting incorrect information
more time spent on manual data processes
The business recognised these barriers to higher customer satisfaction and decided that an automated document retrieval system was the answer.
The solution
Achieving Azure cloud to on-premise connectivity
This manufacturer had previously benefited from our expertise in MuleSoft support and Azure systems integration. Naturally, this made us the client's first choice for development of its new document retrieval system.
As the global servers were on-premise and the eCommerce platform was cloud-based, we proposed leveraging Azure cloud to on-premise connectivity. The client agreed to this strategy and engaged us to take a two-phased approach comprising discovery and delivery.
Our technical plan was to connect the on-premise servers to Azure with on-premise data gateways. Next we used a custom connector and an Azure Logic App to connect the servers to the company's API management layer. Finally, Azure Table Storage and Azure Storage Explorer allowed customers to access the data via the eCommerce platform.
With three days of discovery and 11 days of delivery, our team completed the Azure hybrid integration within two weeks. The company's document retrieval system provided instant value in the form of more satisfied customers and less time spent on customer service calls.
The benefits
Serving customers with on-demand global data
With this Azure cloud to on-premise connectivity in place, customers were able to track their order status in real time. And the client now had a tailor-made document retrieval system that was cost-effective, secure, and easily adaptable.
From a business perspective, the benefits of this Azure-based document retrieval system were:
increased customer satisfaction and loyalty
reduction in customer support staff costs
elimination of errors due to lack of automation
ability to focus staff on more valuable tasks
The flawless delivery that we demonstrated in this project has led us to become the client's trusted integration partner. Our ongoing projects with this manufacturer include an Azure API management layer and industrial Internet of Things (IoT) integration. Each of these projects is bringing the business closer to its aim of becoming an automated, efficient, and highly competitive manufacturer.
Turn business data into happy customers
This manufacturer is one of hundreds of clients that have benefited from our systems integration expertise. To find out how our integration experts will help your business, visit our integration solutions page.