Project management intranet solution
Tech consultancy streamlines project management with a custom SharePoint intranet
Influential Software helped this consultancy manage multiple clients with ease through a SharePoint-based project management intranet.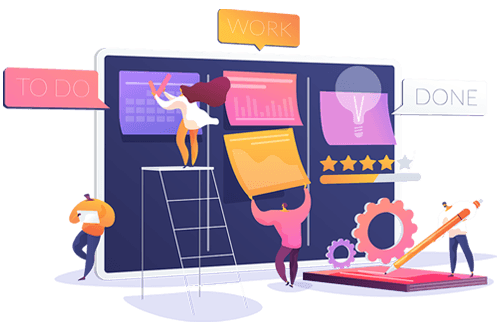 Executive brief
Supercharging project management
Our client is a market-leading consultancy at the intersection of health and technology. When the company needed to upgrade its project management intranet, our developers delivered a custom SharePoint system. The outcomes of this SharePoint intranet design were:
faster access to information
improved staff engagement
centralised project reporting
increased client satisfaction
Wondering how we designed this project management intranet? Read on to learn more.

The challenge
Intranet no longer met requirements
At the time of this project, the technology consultancy had multiple new healthcare and public sector clients coming on board. But without the right project management system, serving these new clients would be a challenge. It was clear to the company that a customised project management intranet was needed to meet the increased demand.
The client's requirements in this SharePoint intranet design were:
ensuring client sites could be provisioned with a custom template
integrating special web parts on the modern sites into the intranet homepage
migrating the company's existing documents into the new structure
implementing new permission levels for document management
The solution
Project management intranet design
Aware of our SharePoint development expertise, the tech consultancy engaged Influential Software to redesign its project management system.
After carefully gathering the company's requirements, our team set about designing a new intranet in SharePoint Online. The main goals of this redesign were:
improving user experiences with clearer site navigation
creating an appealing look and feel for each client site
We achieved this with SharePoint Designer, JavaScript for the reporting features, and custom app development for the client sites.
Once the client had approved the new design, it was time to migrate the company's documents from the old intranet. A full audit of the existing content allowed us to map it quickly to the new intranet. The SharePoint migration itself we achieved with Metalogix, the leading content migration tool for SharePoint. Metalogix also enabled us to migrate permissions from the existing intranet.
The benefits
Greater organisation and transparency
With its new project management system, the company was able to organise an increased number of projects with ease. All project-related documents were available to the staff who needed them, while retaining strong data security.
Overall, the benefits of this SharePoint intranet design were:
faster access to project documents and collaborative tools
transparent central reporting on all projects and clients
better ability to manage both in-house staff and contractors
increased client satisfaction due to project coordination
Need an intranet refresh?
From start-ups to Kent County Council, we build intranets for all kinds of businesses. To find out more, visit our digital portals page.