SharePoint workflow automation
Business consultancy transforms project management processes
We used Power Automate to develop complex workflows to modernise a management consultancy's processes within SharePoint.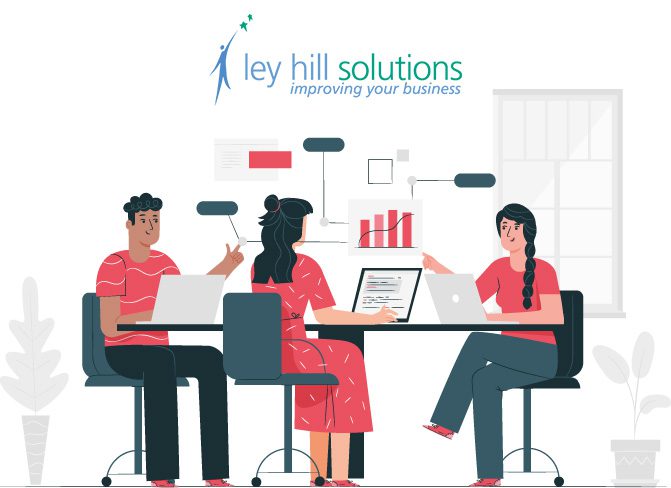 Executive brief
SharePoint workflow automation with Power Automate
Ley Hill Solutions is a UK-based management consultancy that works with global clients to provide targeted solutions and specialist expertise. They are employed for business and performance improvement, management changes, and to encourage growth. They were looking to build upon their existing SharePoint solution with the use of automated workflows and advanced SharePoint capabilities. They engaged Influential to deliver a bespoke solution and share SharePoint knowledge. 
"We started working with Influential when our 'in–house' SP skills reached their limits, Influential have helped us deliver tasks that have improved the overall efficiency of our systems, freeing up time from admin chores that enable us to support our own ISO 9001 management system.
Eliot, Stuart and the team are approachable, friendly and willing to take the time to ensure we understand the activities enabling us to learn from the consultancy giving us the value add we always strive to deliver and look for in all our business relationships."
—Jamie Lithgow, Business Manager, Ley Hill Solutions 
The Challenge
Unsure of how to start
Ley Hill Solutions had been aware of the extended capabilities of SharePoint and wanted to upgrade their existing SharePoint solution to 'unlock' its true potential. Most importantly, they wanted to create workflows within SharePoint to revolutionise and streamline their processes. They had one major issue; they did not know where or how to start, but they knew it was not a simple task.
Ley Hill Solutions had team members that were familiar with key SharePoint concepts and were quick to understand the technology of data sets, arrays, variables and so on. They had prior knowledge of SharePoint as they had been using it in their daily work processes, though they had not come across Power Automate previously.
The Solution
New workflows to manage projects and clients
We used Microsoft Power Automate's workflow orchestration to streamline their processes and increase productivity using SharePoint. The flows that we created together with their teams are triggered from leads converting into clients and then automatically creating a new project. If the client already exists within their system, a new project is added instead.
We offered over-the-shoulder consulting to build this solution together with the client, with the side goal of building the client's knowledge of the software stack and Power Automate.
Furthermore, we worked with them to integrate these solutions with their existing timesheet and expense logging capabilities. This enabled more accurate logging and easier work organising with project codes.
In addition to the SharePoint and Power Automate development services, our specialists organised follow-up learning sessions as part of our added value to the client. We guided their teams on using the new SharePoint workflows and built their knowledge to become self-sufficient. For the client's team that were not confident in using SharePoint, we also offered training on basic usage such as SharePoint team management and document library usage.
The Results
Revolutionised processes
The new SharePoint workflow capabilities has streamlined processes for their project management purposes. Our knowledge building sessions were particularly beneficial to help their team in understanding and assessing the technical aspects of Power Automate.
With the low-code nature of Power Automate, the client's teams quickly learned to modify the initial workflows we had set up for them. Plus, the drag-and-drop features meant that it was easy for all team members to take advantage of the new workflow system.
Due to the high quality of our work and positive results, the client is continuing with additional requests for our SharePoint team to further improve their SharePoint solution. One request has been to create SharePoint dashboards to report and present data to power their business decisions moving forward.