Property CRM software development
Property management company improves sales with customer-centric CRM
Influential Software helped increase sales at a real estate investment firm through custom property CRM software development.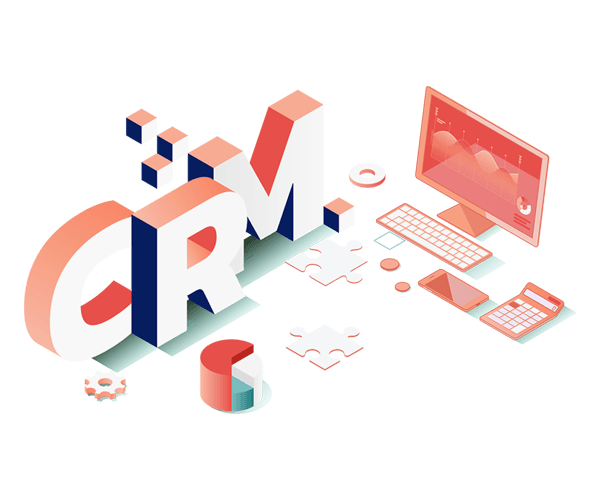 Executive brief
Customer data at the client's fingertips
Our client is a UK property investment management firm that controls assets worth billions. Influential Software's web portal experts helped the company move from an on-premises intranet to a modern CRM in the cloud. The benefits of this property CRM software development project were:
improved customer service
Wondering how we delivered this SharePoint CRM project? Read on to find out more.

The challenge
Old technology was slowing sales
At the time of this project, our client was storing its business data in an on-premises SharePoint 2013 system. This data included customer and inventory information such as property documents, tenancy calendars, meeting calendars, and customer notes.
However, a lack of fast access to this data was causing problems. Staff in sales, marketing, and finance had to search manually through multiple documents to get the information they needed.
This sluggish system was preventing the company's staff from providing the best customer service possible. It was also difficult for the company to capitalise on potential new opportunities such as up-selling and cross-selling.
On top of this, the company's SharePoint system had reached the end of Microsoft support. This forced the company to spend time and effort supporting the SharePoint server. And SharePoint 2013 end of life was also approaching in 2023.
For all these reasons, the company decided that a modern and customer-centric solution was needed to replace SharePoint 2013.
The solution
Custom CRM software development
While searching for CRM specialists, the company found our SharePoint development site. The company was impressed by our SharePoint experience and contacted us for assistance.
Our solution consisted of three phases: discovery, build, and migration.
1. Data discovery
The first phase involved:
cataloguing all the data in the on-premises SharePoint 2013 server
planning how we could present that data in a customer-centric UI
creating a mock-up of the new CRM user interface for approval
Once the client agreed on the CRM software development plan, we moved to phase two.
2. CRM build
The goal of this stage was to build a customer-centric system in SharePoint 365.
Our design displayed one page per customer, with all data related to that customer instantly visible. We achieved this by integrating a number of Power Apps modules into the SharePoint interface. These apps enabled staff to easily interact with customer and inventory data.
We also added new search and reporting features, making it easier for staff to navigate and monitor usage.
The final step of the build was handing the client full documentation of the system architecture, software components, and data model.
3. Data migration
With the new SharePoint CRM in place, we were ready to migrate the data from the client's old SharePoint server.
This phase included:
mapping data items to the new model
design of relevant data-conversion rules
multiple waves of migration to test success
The benefits
Empowering staff to create more value
As well as the specific CRM functionality required, the company now gained the benefits of cloud computing. By moving to SharePoint 365 in the cloud, our client achieved:
freedom from expensive upgrade and maintenance issues
a system with the ability to scale to meet any data volume
the ability to integrate more easily with other cloud applications
And with this customer-centric view of business data, there was an immediate gain in staff efficiency. Sales personnel no longer had to search multiple spreadsheets — all relevant information was visible on one screen per customer. This enabled staff to answer customer requests faster and spot opportunities more easily.
Looking for CRM software development?
We specialise in custom CRM and portal development. To learn more about our award-winning solutions, see our portals page.