.Net application integration
.Net development for UK financial services company
Our .Net specialists were able to help this UK-based financial services company by connecting their systems together to handle customers accounts more effeciently.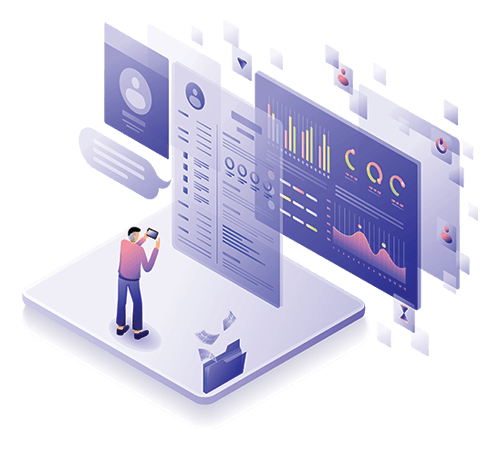 Executive Brief
Modernising finance with .NET application integration
We used our .Net expert skill set to deliver a modern solution for a financial services company that ran several legacy, outdated systems in their workflow. With an improvement management and updating process, they found our solution both efficient and effective.
The Challenge
Disparate accounts affecting performance
Our client, a financial services company based in the UK, had several separate applications for managing, updating, and enquiring into customer accounts and transactions. These disparate applications were the cause of time and cost inefficiencies in the business. They came to us seeking a .Net application integration solution.
The solution
Bespoke .NET integration and development
The Influential Software solution was a comprehensive application to streamline and integrate all of the accounts and transactions processes. Our service included end-to-end delivery capability for the new development, comprising technical design, build and implementation. A scrum master and a DevOps resource oversaw the project's timely and on-brief completion.
The Results
Enterprise-wide transparency and efficiency
Our Microsoft .NET solution provided a slick, engaging, modernised, dashboard-driven environment with a consistent user experience. Management, updating, and enquiry processes were accelerated, cutting costs and freeing users to create extra value for the business.
Inflexible systems? We can help
If you're finding your systems to be outdated or lacking functionality, our .Net experts can help to bring your company to the modern age.