Automated invoice processing system
Global vacuum producers boost back-office efficiency with an automated invoice processing system
Influential Software delivered an invoice processing system that freed staff from manually processing invoices and enabled transparent financial reporting.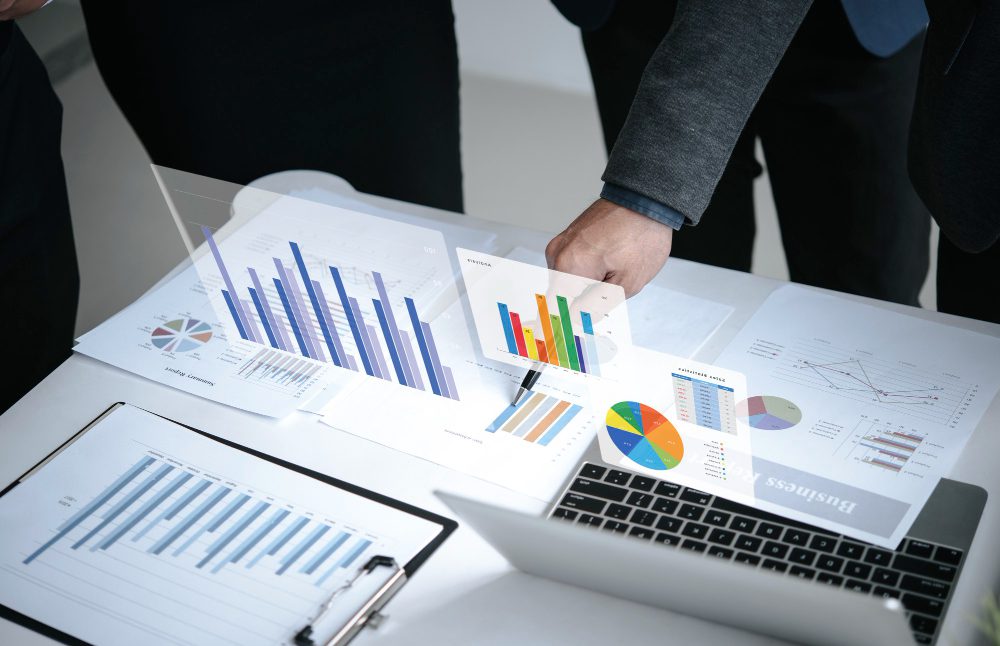 Executive brief
Boosting productivity with electronic data interchange
Our client is a manufacturer and supplier of industrial vacuum and abatement technologies. Customers from industries as varied as pharmaceuticals, technology, and food benefit from these high-tech products. Influential Software's systems integration team designed and delivered an invoice processing system that gave the client:
a real-time view of freight spending
insights for logistics optimisation
reduced manual data entry
Wondering how our invoice processing system achieved all this? See the full story below.

The challenge
Manual data entry was slowing the business
In manufacturing, perhaps more than any other industry, synchronisation and efficiency are paramount to success. For this reason, our client understood the importance of eliminating bottlenecks in its business processes.
The bottleneck in this instance lay between the client's finance team and external freight suppliers. When our client received Excel invoice spreadsheets from the freight suppliers, finance staff had to input this data by hand. The negative outcomes of this manual data entry were:
greater risk of error due to manual entry
a delay in freight expenditure information
reduced ability to optimise freight spending
The client's management realised that these inefficiencies had the knock-on effect of preventing fast and strategic decision making. It was time to automate this manual task with a cost-effective invoice processing system.
The solution
Creating a BI-ready invoice processing system
Our systems integration engineers had previously helped this manufacturer with MuleSoft support and Azure data integration. After the success of those projects, it was natural for the client to approach us for this invoice processing system.
We proposed that it would be most cost-effective to develop the invoice processing system in Microsoft Azure. Our solution covered receipt of the suppliers' Excel spreadsheets, data conversion for reporting, and data storage on an Azure database.
Low-code tools including Azure Logic Apps, Azure SQL, Azure Blob Storage, and Azure Storage Explorer helped us accelerate delivery. The client also approved of this low-code solution because it gave the flexibility to make alterations at little cost.
Our team, consisting of a principal architect, a delivery lead, a DevOps engineer, and a project manager, delivered the system in 20 man-days. The client's staff saw an instant reduction in invoicing errors and the management received the up-to-date financial data they needed.
The benefits
Accurate and automated financial data
Our electronic data interchange solution provided a reliable connection between freight suppliers and the company's management. Going forward, the client benefited from an invoice processing system that was both tailor-made and easily modified. The client was now able to integrate this Excel-based data into its business intelligence software of choice, Power BI.
From a business perspective, the benefits of this Azure-based invoice processing system were:
accurate and up-to-date data on freight expenditure
the elimination of time spent on manual tasks
a better ability to control and optimise spending
a foundation for Power BI-Excel integration
Based on our success in this and related projects, the client has chosen Influential Software as its integration partner of choice. Further systems integration solutions we have provided include a bespoke Internet of Things (IoT) system and an Azure API management layer. With each project, this manufacturer is cutting efficiencies, realising cost savings, and increasing its competitive edge.
Achieve a fully transparent business
This client is one of hundreds of organisations that have benefited from our electronic data interchange solutions. To find out more about our digital expertise, visit our integration solutions page.