New SAP Cloud Platform Website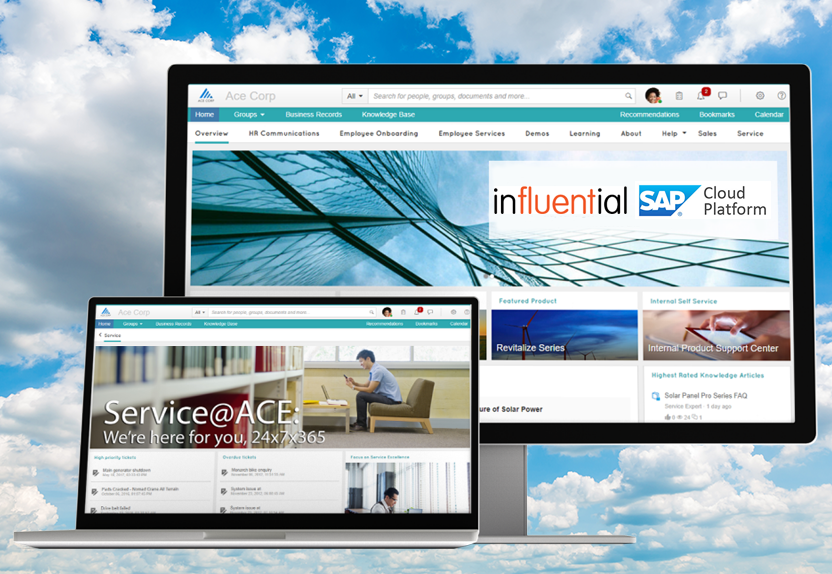 As numerous companies have shown, digital agility depends on the ability to create innovative applications quickly. The SAP Cloud Platform helps you do just that. With SAP in-memory capabilities and services, the platform allows businesses to build and extend applications in the cloud. As long-time cloud experts with SAP Gold Partner status, the Influential Software team is perfectly placed to provide services for SAP Cloud Platform. Our new SAP Cloud Platform website aims to promote these valuable services to customers in the UK.
Digital Transformation Services
Our developers have been creating innovative software for decades. Using SAP Cloud Platform, we can do this more quickly and affordably than ever. Combine technologies such as Internet of Things, streaming analytics, employee collaboration, and SAP Fiori. Find solutions that accelerate your digital transformation across departments, from production to distribution and management.
Cloud Integration Tools
SAP Cloud Platform hosts four integration services for differing purpose. Whether you need to  connect cloud apps with SAP and third-party apps, link cloud applications and on-premise systems, or store data on a SAP HANA instance, the platform has a tool for you.
Web and Mobile Development
As app development becomes more crucial to all kinds of business, new tools are emerging to help it happen. SAP Cloud Platform includes services for modular development and custom development to suit all business needs. Our development team can advise on which tool is best for your users.
Data and Document Management
Managing digital content is an unavoidable priority. SAP Document Service and SAP Document Center offer cloud capability for storage, management, and sharing of data and business documents.
SAP Cloud Platform Licences
SAP Cloud Platform comes in two licence models: a fixed subscription for certain services or a variable price for any services you want to use.
By combining licences with consultancy and support services, Influential Software offers the most cost-effective packages on SAP Cloud Platform licences.
Head in the Cloud, Feet on the Ground
SAP Cloud Platform provides the tools, while our team brings the technique. With SAP technology and our technique working together, we create the synergy needed to achieve your business aims.
Are you looking for SAP Cloud Platform services? Feel free to explore our dedicated site.