Automation Sensation: Improving Internal Communication & Processes
Second in Influential's Business Process Automation article series, we take a look at some of the specific ways you can boost performance and reduce costs of internal processes.
What processes can I automate?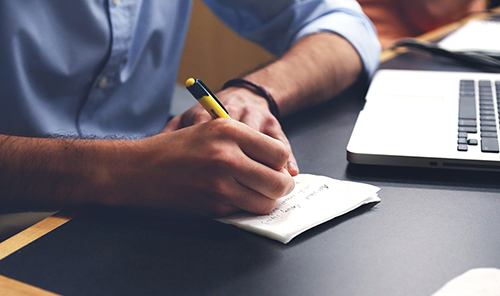 In our last article we asked the question "what is Business Process Automation (BPA)?" and looked at some of the reasons why it's good for business.
The benefits to your bottom line are clear: reduced costs, improved efficiency, business insights and more.  
So that's the 'why' taken care of. Now let's take a look at 'where' and 'how' you can make improvements to your internal processes and communication through automation:
Enhanced Collaboration
Project and team collaboration through file sharing, live document editing and task organisation.
Without Automation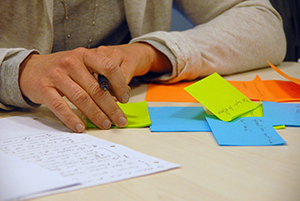 Imagine a sea of emails that can be missed, ignored or lacking a cc to forgotten team members. Piles of post-its, paper notes and documents easily misplaced, misfiled or in illegible hand-writing. Documents stored physically or locally on desks or computers where no one else can see them or contribute. File sharing means handing papers around, links to online elements that have moved or changed, or attaching a file that disappears into an over-filled 'downloads' folder. In a word: chaos.
With Automation
Imagine a project document that exists in a single digital location, where team members can join in with live, online editing sessions. File editing and sharing takes place within the same application, preventing duplications or losses, and user accounts for department teams makes it easy to include team members and follow project and document updates.
Sound good? Then you're imagining a company intranet – an internal user-friendly system that can be accessed through a local company network and can be the default login page for your employees – SharePoint is a good example of this. Cloud services, extranets and bespoke portals also facilitate external access for your teams or partners, with authorisation features to control security.
Reduced Manual Errors & Inefficiency
Processes and tasks completed manually, subject to human assessment.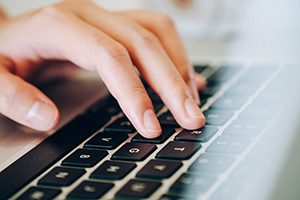 Without Automation
The modern world runs on technology and data. Viewing, transferring, analysing and processing that data manually can result in information being skipped, mis-read or incorrectly entered. A mis-typed spreadsheet line can cause late payments, incorrect resource ordering or inaccurate data for reports or analytics. Task are completed only as fast as the human employee is capable of – worse if the process is paper-based, requiring hand-written signatures or notes. Finally, consider the vulnerability of a paper-based system in the event of an unforeseen event, such as an office fire or break-in – however unlikely that may seem.
With Automation
Imagine data processing at the push of a button – or better still, as a scheduled routine task that requires occasional monitoring but nothing more. Data is transferred instantly directly from its source, meaning no chance for mistakes in entry and vastly increased process speeds. You can search and analyse your data with digital tools and generate reports without having to write a single spreadsheet. With all data and files stored digitally, it can be securely backed up on the cloud. The reduced paper consumption and strain on IT resources minimizes costs, and increased speed and accuracy boosts overall performance.
Sound familiar? There are a few different elements for improvement: platforms like MuleSoft®'s Anypoint Platform™ facilitate fast data ingestion across multiple systems and applications. Bespoke APIs (Application Programming Interface) communicate between applications and systems to share data rather than searching/transferring it manually, reporting and search tools make easy work of sourcing information from custom data warehouses.
Streamlined Communication & Approvals
Approval requests, project deadline management and communication between teams and partners.
Without Automation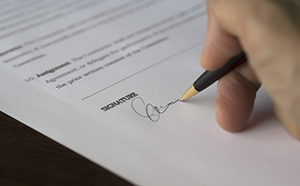 Have you ever had to send an approval request email multiple times until it's seen? Ever seen papers requiring signatures sitting in desk inboxes while the recipient might not even be in the office that day? Are you plagued with messages checking up on a project or document's status, and constantly having to check over calendars and spreadsheets to remind yourself of due dates and deadlines?
With Automation
Imagine a unified digital workflow, with approval authorisation tied to specific users, notifications for upcoming deadlines, and live documents with status updates in realtime. Systems that differentiate approval requests from the sea of other emails/spam in your digital inbox and most importantly, not a shred of paper required. Not just faster, but also much cheaper.
There are numerous digital workflow tools and systems available on the market today, with the option for bespoke development to cater for your specific business needs.
When should I get started?
In this technological age, there's no reason that your internal business processes can't be a flawless, well-oiled digital machine and there's no reason not to get started right away.
Knowing where to start is the first step, and Influential can help with that. You need someone on board to assess your systems and processes and identify pertinent areas for potential improvement.
Are you experiencing any of the issues or scenarios above? It might be time to give Influential a call…
In the Next Article:
In the next article we'll be looking at areas of Customer Service & Management that can be automated to enhance your business.
Want to read the whole series?
Part 2: Improving Internal communication & processes
For 25 years Influential Software has delivered quality business software & data solutions from within the UK. If you would like to talk to us about a business intelligence solution, software solution or any IT project you need to deliver successfully, please contact us.