Futuristic Fun at Influential Games Night
Posted on Friday 15th March 2019 3:31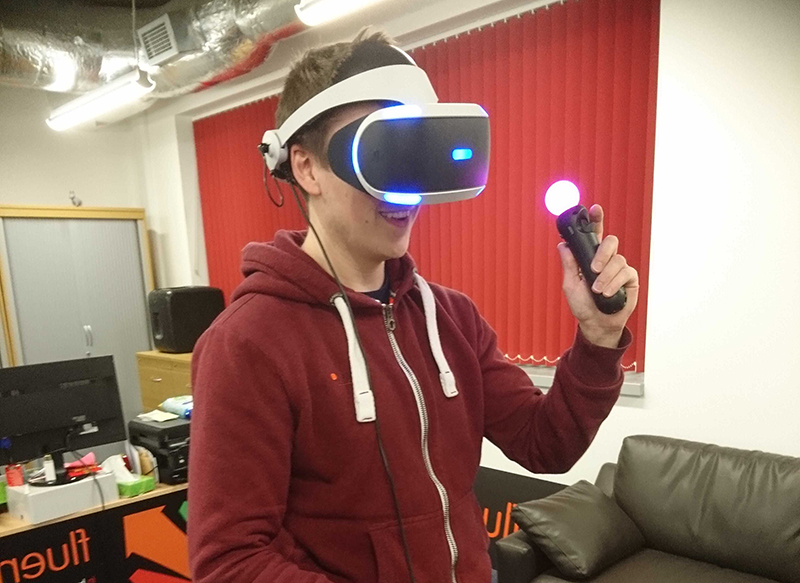 The video game industry is booming, with more than half of young people playing every day. And for many in the software industry, games are more than recreation – they were their first source of inspiration.
Yes, games are often the "gateway drug" leading to the world of IT. So it's no surprise that Influential Software hosts a regular games night!
Teams and Themes
Each month's games night showcases a different page in gaming history. And to make it more fun, we've come up with our own challenges and competitions.
Recent nights have included:
Super Mario 64 Night – each player has one minute to get as far as they can before passing the controller to their teammate. The team that collects the most Power Stars wins.
VR Games Night – using the latest gaming technology, we've learned kung-fu fighting in Superhot VR and immersed ourselves in pod racing with WipeOut Omega Collection VR.
Head-to-Head Super Nintendo Night – in this challenge of teamwork and skill, the player has to face away from the screen while his teammates guide him on. This lends itself to the classic platform game Prince of Persia.
Making a Difference at Charity Night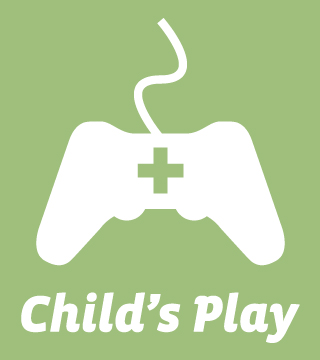 It isn't all fun and games either. Our regular charity games nights encourage players to donate to good causes, with Influential Software matching whatever staff give. Most recently our team donated to Child's Play, a group using games to lighten the lives of hospitalised children.
Up Your Game: Join Influential Software
Our games nights are run by enthusiastic staff at our office in Maidstone, Kent. Influential Software actively supports our teams to organise events that help make their workplace enjoyable. That approach is one of the reasons we can attract IT talent from across the UK and the world.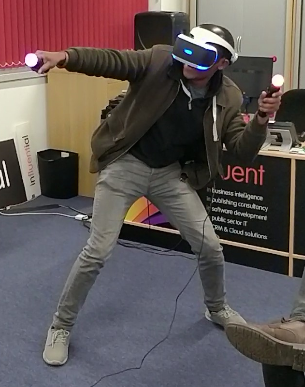 Interested in joining our team? Drop us a line!
What Makes an Effective IT Recruitment Agency?
Posted on Monday 11th February 2019 10:27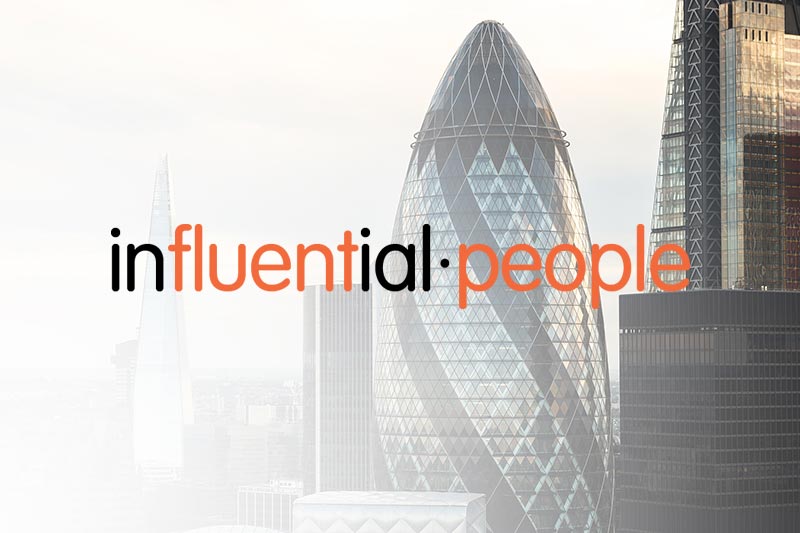 It goes without saying that tech people are crucial in today's world. And UK businesses have a real need to boost their digital skills in order to stay competitive, studies show. That's where an IT recruitment agency can make the difference.
However, not all IT recruiters are equal. Clients expect measurable results, fast. There's no room for confusion when critical systems are at stake.
That makes it important to choose the right IT recruitment agency. More than just relaying the client's needs, the recruiter has to understand them. In-depth knowledge of the client's technical requirements and the candidates' skills is key to a great result.
In this sense, Influential People has a unique advantage. Born out of tech services provider Influential Software, we aren't recruiters who work with IT people – we're IT people who excel at technical recruitment.
So what advantages does that confer on our clients?
Expanding Talent Network
Having worked in IT for over 25 years, Influential Software has a UK-wide network. Influential People's recruitment team can draw on in-house experts as well as freelance contractors.
There are no limits to the roles or technologies we place. Within Influential Software, we have resources for integration, business intelligence, DevOps, support, infrastructure, consulting, cyber security, payroll, and front-end development. Our external network is even wider.
Tried and Tested People
Having already sent our in-house team and external contractors to major clients, we know the strengths of each person.
Even so, we run a proficiency test on every candidate to check their real-life skills. That means our clients get only the best, with no need for lengthy searching.
If you'd like to join our talent network, why not send us your CV?
Bespoke Tools for You
Our software services are all about making business faster and more transparent. And recruitment is no exception.
Using bespoke dashboards and collaborative software, we help clients track their people at every step of the way.
Source the Whole Project
It's simpler and more cost effective to source all your people from one agency. Our varied network covers every stage of the lifecycle, from architects through development to support. That gives you the freedom to think big while we deliver.
Not Your Typical IT Recruitment Agency
Hundreds of UK clients rely on our services to fuel their digital transformation. A dedicated IT recruitment agency with in-depth knowledge is key to making your tech investments count.
If you're looking for an IT resource, why not visit our dedicated site?
Five Reasons to Upgrade from TM1 to IBM Planning Analytics
Posted on Friday 8th February 2019 3:24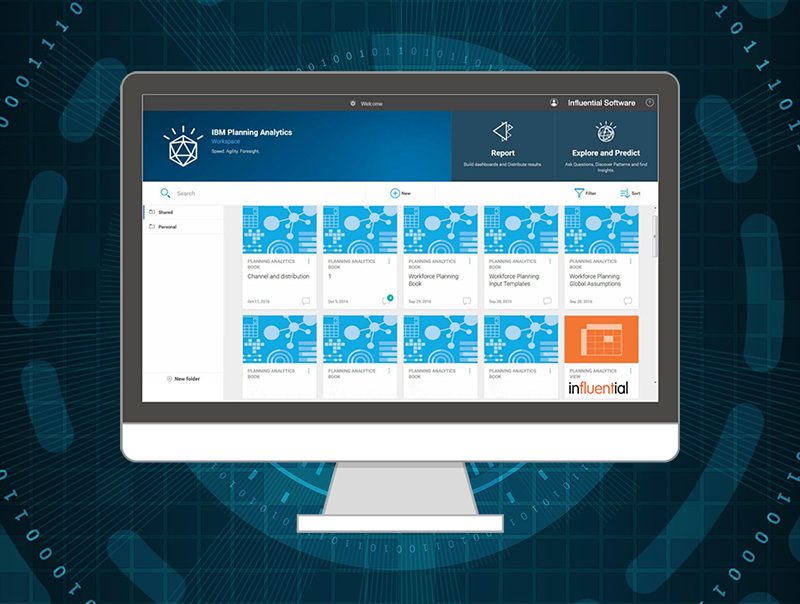 With a company history going back 108 years, IBM knows how to move with the times. The latest leap from IBM Cognos TM1 to IBM Planning Analytics is no exception. After listening to customer feedback, IBM has added capabilities for faster and more powerful planning, budgeting, forecasting and analysis.
What's more, the unified experience for web, Excel, and mobile lets your users get started faster. And IBM's new cognitive capabilities speed up your ability to glean predictive insights directly from internal and external data.
To show the new solution in action, we've rounded up the top five reasons to upgrade from TM1 to IBM Planning Analytics.
IBM Planning Analytics Workspace
Workspace is the customizable interface that is the new face of TM1. It supports reporting, analysis and write-back with an interactive viewer that makes it easy to navigate multi-dimensional cubes and share results with others. This interface has been praised by customers and analysts alike for its ease of use. And with more than 25 different images, charts, maps, and scorecards, Workspace lets you create compelling visualizations quickly. It's also mobile, so you can work with Workspace books at your convenience, on an iPad or other tablet device.
IBM Planning Analytics for Microsoft Excel
The IBM Planning Analytics for Microsoft Excel add-on is the successor to IBM Cognos Analysis for Microsoft Excel (CAFE). It gives you Excel access to the IBM TM1 database with superior performance over wide-area networks. It lets you retain full Excel functionality and formatting when moving data between TM1 and Excel, and integrates smoothly with Workspace, sharing a common UX, Cube Viewer, and Set Editor.
New Hierarchies
The "hierarchies" capability in IBM Planning Analytics provides both technical advantages and business-user benefits. With hierarchies, you're not limited to the traditional definition of cubes. You have the flexibility to perform in depth, granular analysis, exploring data by attributes such as customer, product, sales program and more. You can model attributes and drill into them without having to create a new dimension or add elements (members) to the hierarchy. You can also see the intersections of several hierarchies within the same dimension, so you can drill down to find data points never before possible.
Ready for GDPR
The European Union's new General Data Protection Regulation (GDPR) is another very good reason to upgrade. GDPR takes effect May 25, 2018, and it's important for all of your business processes to be ready. IBM Planning Analytics will be GDPR-ready when the regulation takes effect.
Fast Migration Process
New capabilities notwithstanding, upgrades are still a headache, right? Nope, not here. In spite of the solution's new name, the upgrade to IBM Planning Analytics is not really a migration. You just install it and go, using your current model and mode of operation.
Getting Greatest Value from IBM Planning Analytics
IBM Planning Analytics is your enterprise's nerve centre. For the whole body to work together, you need it perfectly configured and aligned with your business. As a decades-long IBM Partner, Influential Software has the expertise to give the results you expect from Planning Analytics.
If you're interested in upgrading your solution, why not speak to our IBM Cognos experts?
*This content has been adapted from https://www.ibm.com/communities/analytics/planning-analytics-blog/top-5-reasons-to-upgrade-from-ibm-tm1/
Plugging the UK's MuleSoft Recruitment Gap
Posted on Thursday 3rd January 2019 12:22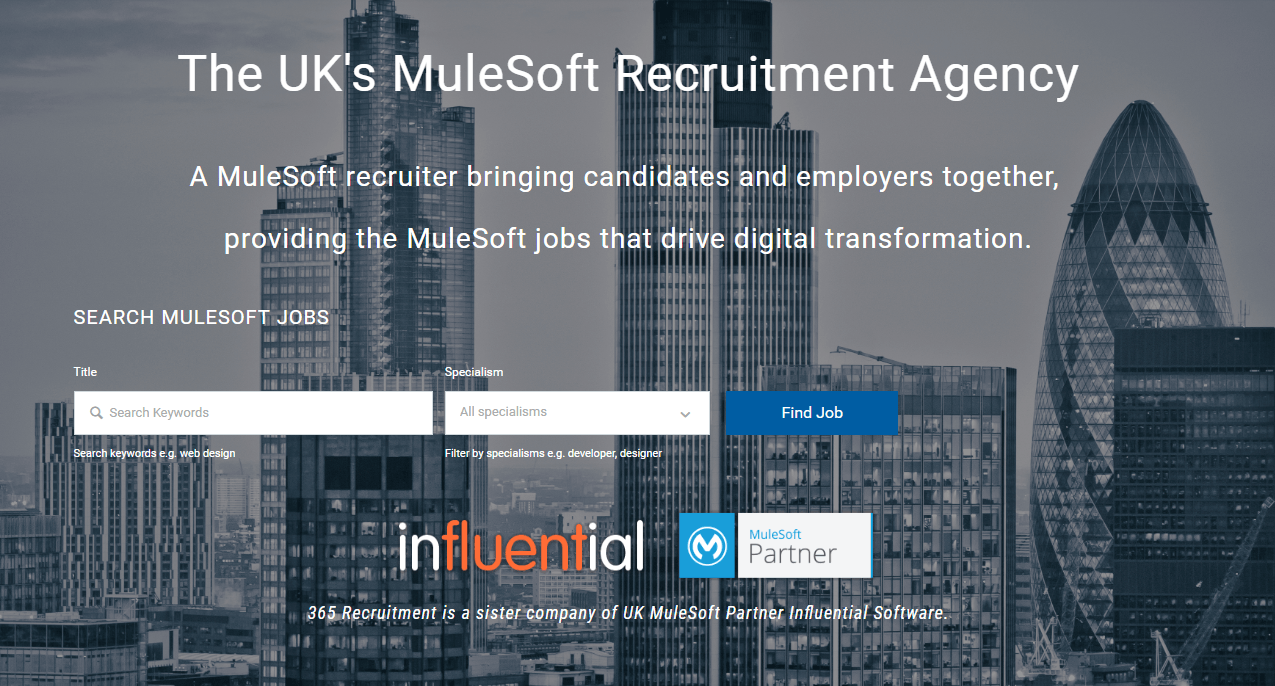 Last year saw growing anxiety about a "digital skills gap" in the UK. Studies by both Deloitte and Barclays highlighted the need to close that gap or risk losing our business edge. As digital transformation experts for over two decades, the Influential Software team is deeply aware of the need for continual learning. And this passion is the basis for our MuleSoft recruitment and MuleSoft training services.
The Growth of MuleSoft
Just like digital skills in general, MuleSoft certifications and hands-on experience are in higher demand than ever. To prove that we need only look at the London MuleSoft Summit, which drew 2,500 people in 2018. That's compared with only 40 people at the first summit three years before!
As a MuleSoft Partner, we know exactly why MuleSoft has grown so quickly. MuleSoft integration solutions are vital for the opacity and agility that businesses need in the new digital economy. But however smart your software is, you still need people to understand it. That's where MuleSoft recruitment and MuleSoft training come in.
MuleSoft Recruitment Wanted
Matthew Dunne, our MuleSoft recruitment specialist, says about the relationship between product and people, "MuleSoft is selling more software than ever. But the number of good MuleSoft candidates hasn't changed very much. We're still looking at a candidate pool of about 250 people in the UK."
Considering that Influential Software has a network of around 200 internal, contract, and permanent MuleSoft experts, that gives our clients an excellent spread of those elusive 250 UK candidates.
Our success is about much more than numbers, however. As Dunne explains, "We also have a wider Java team that can support. Plus we do .NET development, which comes around MuleSoft. And we have a wider network of contractors that we meet regularly for coffee and at MuleSoft meetups."
Muleys You Can Trust
Ultimately, that one-on-one approach to recruitment is key. "When I recommend a candidate, I can say that I've met him face to face, had a coffee with him, and know he's a good guy. That matters. We're not sending a CV, we're sending a person," says Dunne.
While MuleSoft recruitment provides the current need, the only way to close the skills gap in future is through MuleSoft training. Staying ahead of the game as always, we recently launched a new MuleSoft training site. With training routes for developers, operations, integration partners, architects, managers, and admins, our courses cover all aspects of MuleSoft technology.
Looking to plug a MuleSoft gap? Ask our team to get started.
Why Move to SAP SuccessFactors HR Cloud?
Posted on Thursday 13th December 2018 3:43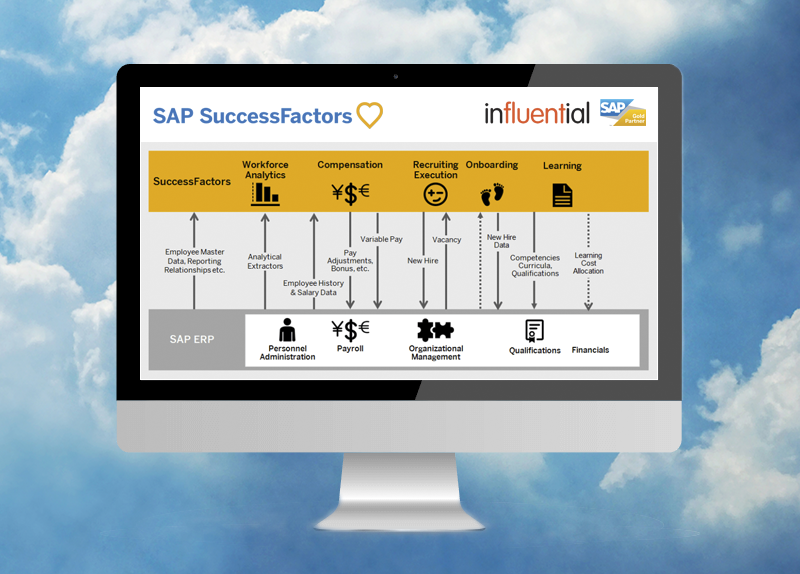 Businesses live and thrive on their people. That means that as generations change, businesses have to change with them. Creating a fast, smooth, and engaging experience is what modern employees have come to expect. At the same time, businesses are increasingly turning to the cloud for the most agile and cost-effective software. At the meeting point of these two trends is SAP SuccessFactors – a cloud solution for the modern workforce. So what are the most compelling reasons to move to SAP SuccessFactors?
The Millennial Factor
Over half of your workforce will be millennials by 2020. These youngsters have grown up with flexible working, digital collaboration, and slick user experiences as the norm. Making the move to SAP SuccessFactors brings your HR into line with those expectations. You can encourage employee learning and development wherever they are, while removing the delays and paperwork that turn them off.
OpEx Model
Cloud solutions are perfect for when budgets are tight. The monthly subscription model of SAP SuccessFactors is a powerful argument for small to medium sized businesses. On top of that, the modular SAP SuccessFactors licences mean you can add any functions as and when you need them.
Maintenance Not Required
As an SAP-hosted solution, customers don't need to think about maintenance. Administration is also simple, as many functions can be learned from free training videos on the SAP SuccessFactors Community site.
Mobility Included
SAP SuccessFactors includes a mobile platform as standard, unlike many on-premises solutions. Your HR team can work with recruiting, to-do list management, and performance and goal management on the go.
Integration as Standard
The preconfigured options in SAP SuccessFactors offer fast integration with other SAP solutions and many non-SAP providers in payroll, benefits, time and attendance, and document management.
For more complex SAP SuccessFactors integrations, Influential Software's clients benefit from our partnerships with Dell Boomi and MuleSoft.
Stable and Upgradable
SAP SuccessFactors receives upgrades four times a year, ensuring you always have the latest innovations. For customers who want to upgrade in their own time, we can assess your needs and perform targeted mini-implementations.
User Friendly
The user interface of SAP SuccessFactors is a huge improvement over on-premises HR solutions. This means you can keep your HR team just as happy as the workforce they're serving.
Refresh Your Processes
Like any HR solution, SAP SuccessFactors is only a tool. It's up to each business to define its HR strategy before implementing it with the best software. Making the move to SAP SuccessFactors is a great chance to review your current HR strategy and air fresh ideas.
SAP SuccessFactors & Influential Software
Getting the most out of these benefits is a matter of experience and expertise. As an SAP Gold Partner with 25 years of success in the software domain, Influential Software provides the SAP SuccessFactors services to make your move a breeze. Our partnerships with leading integration providers Dell Boomi and MuleSoft also ensures that HR is perfectly aligned with all your systems.
Interested in learning more about SAP SuccessFactors? Feel free to visit our dedicated website.
What We Learned at MuleSoft Summit London 2018
Posted on Wednesday 14th November 2018 11:05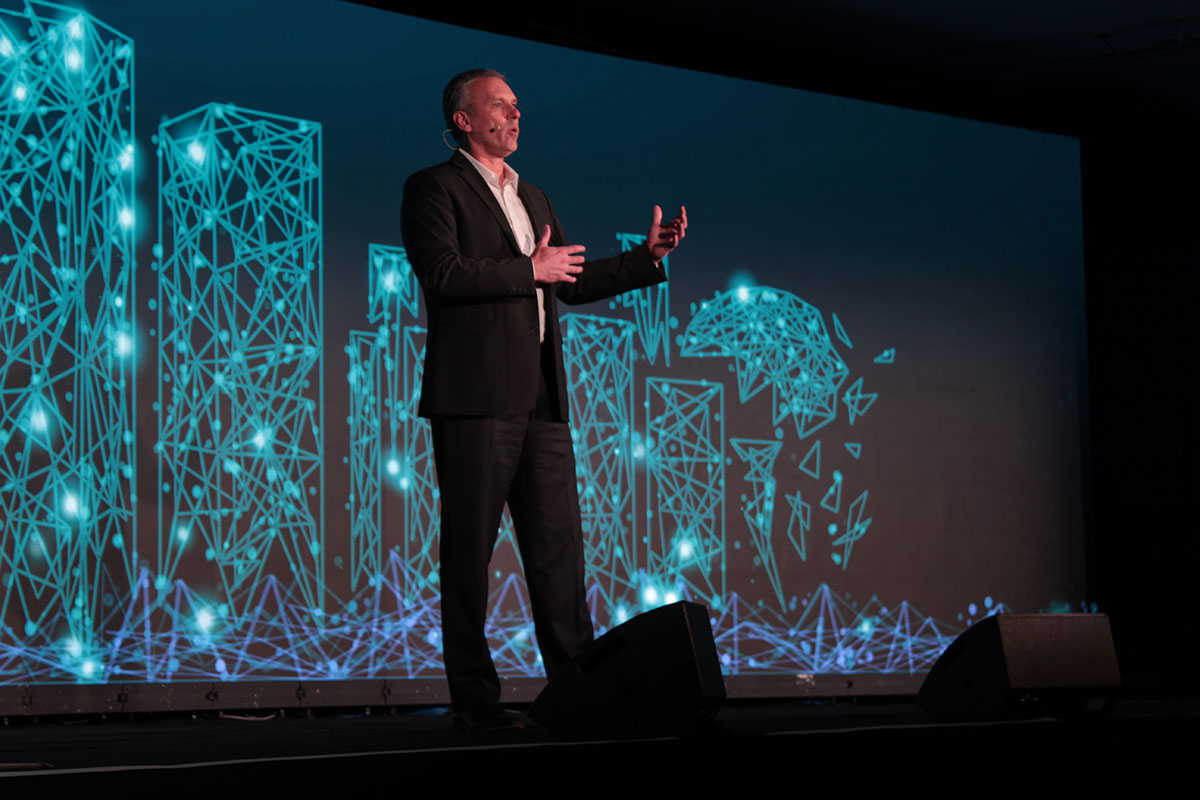 The Influential Software team were among 2,500 people who attended MuleSoft Summit London 2018.
That makes this the biggest MuleSoft summit to date. And as we heard from the fantastic speakers, MuleSoft has even greater things in the pipeline.
To start with, we heard from MuleSoft speakers including CEO Greg Schott, EMEA Head Raj Mistry, and founder Ross Mason.
The recurring theme was how to take a mix of enterprise applications that looks like this…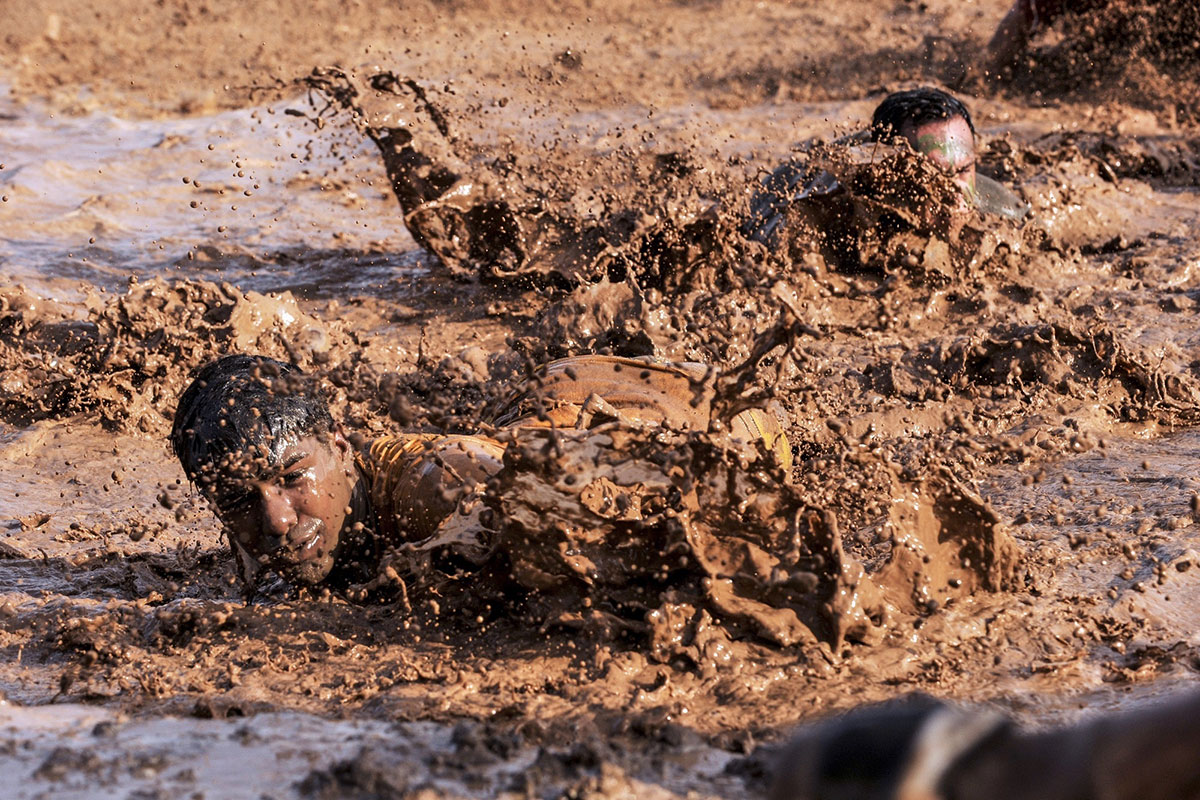 …and turn that opaque, hard-to-manage group of applications into something like this.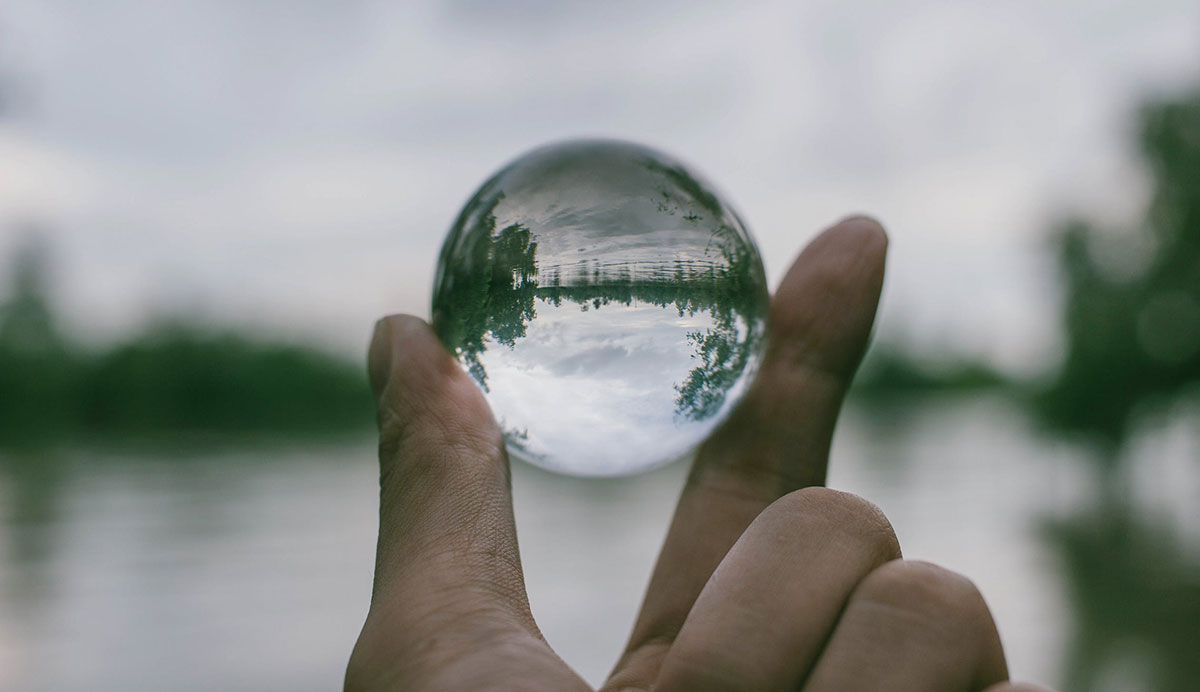 The good news is, this transformation isn't magic!
As MuleSoft's UK Partner, Influential Software has wrought this change for thousands of businesses.
Visit our dedicated MuleSoft site to find out more.
The core MuleSoft proposition is this: with integration and APIs, you can move from mud to crystal.
What's more, you can make the shift reliably and at your own pace.
But before we get technical, why is this transformation so important?
The Challenges of Opacity
Over the years, many enterprises have taken on layer upon layer of applications to meet different needs.
The difficulty of managing these opaque layers creates extra strain on IT resources.
Your staff may resort to "shadow IT", breaking up enterprise data among insecure SaaS platforms.
On top of this, issues quickly arise when you need to apply new security policies across these applications.
There may be data hidden within your "ball of mud" that could be turned into intelligence or services – but you can't see it.
As MuleSoft's Ross Mason put it at MuleSoft Summit London 2018, "For the modern enterprise, it isn't about the large eating the small, it's about the fast eating the slow."
Can your enterprise afford to sacrifice its speed to unconnected systems?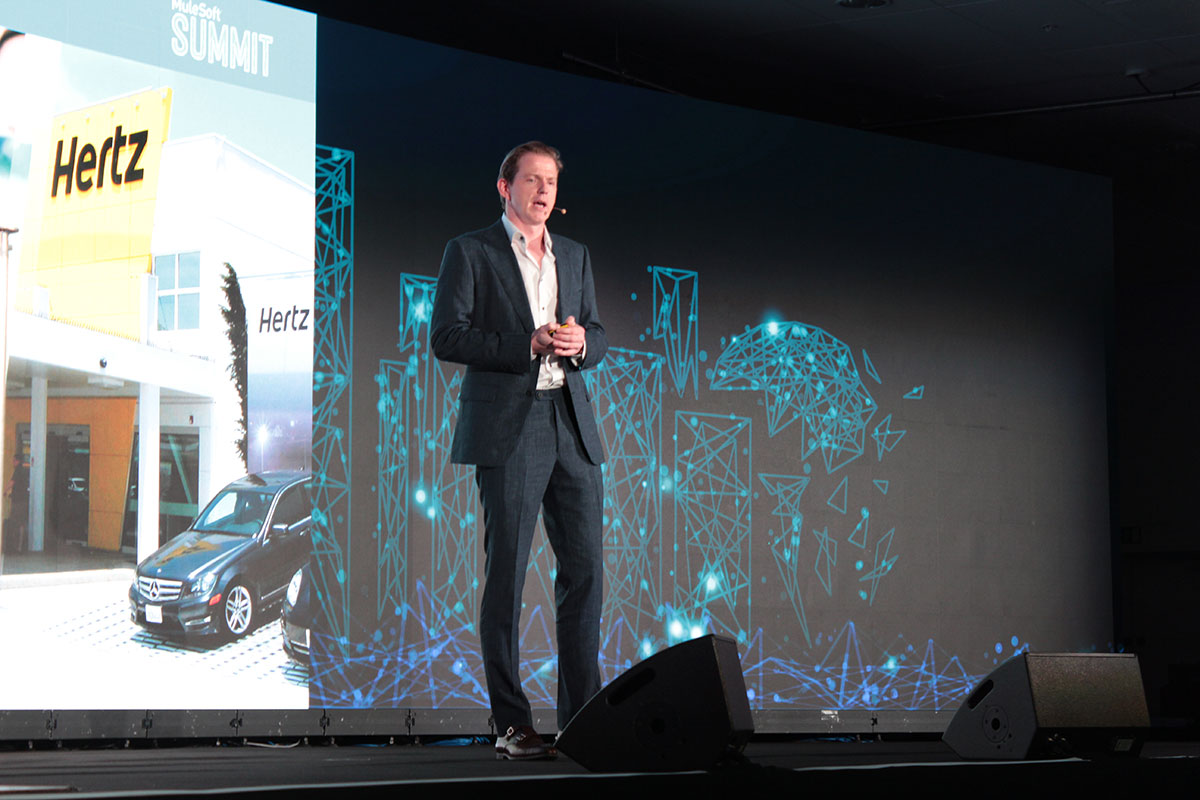 The Benefits of Transparency
MuleSoft's API approach solves all of these issues. By creating APIs throughout your application layers, you gain a 3D view of everything.
Now you can react quickly to cyber threats and manage any group of applications easily.
You can ringfence areas to respond to changing data regulations, or swap and change elements without disrupting other applications.
In short, you can leverage your existing architectures with transparency, security, and agility.
At MuleSoft Summit London 2018 we heard from Amitabh Apte, director of digital foundations integration at Mars, how APIs are transforming this global enterprise.
Without "big leaps" in architecture or infrastructure, Mars has expanded its APIs from initial piloting to a re-usable library of increasing value.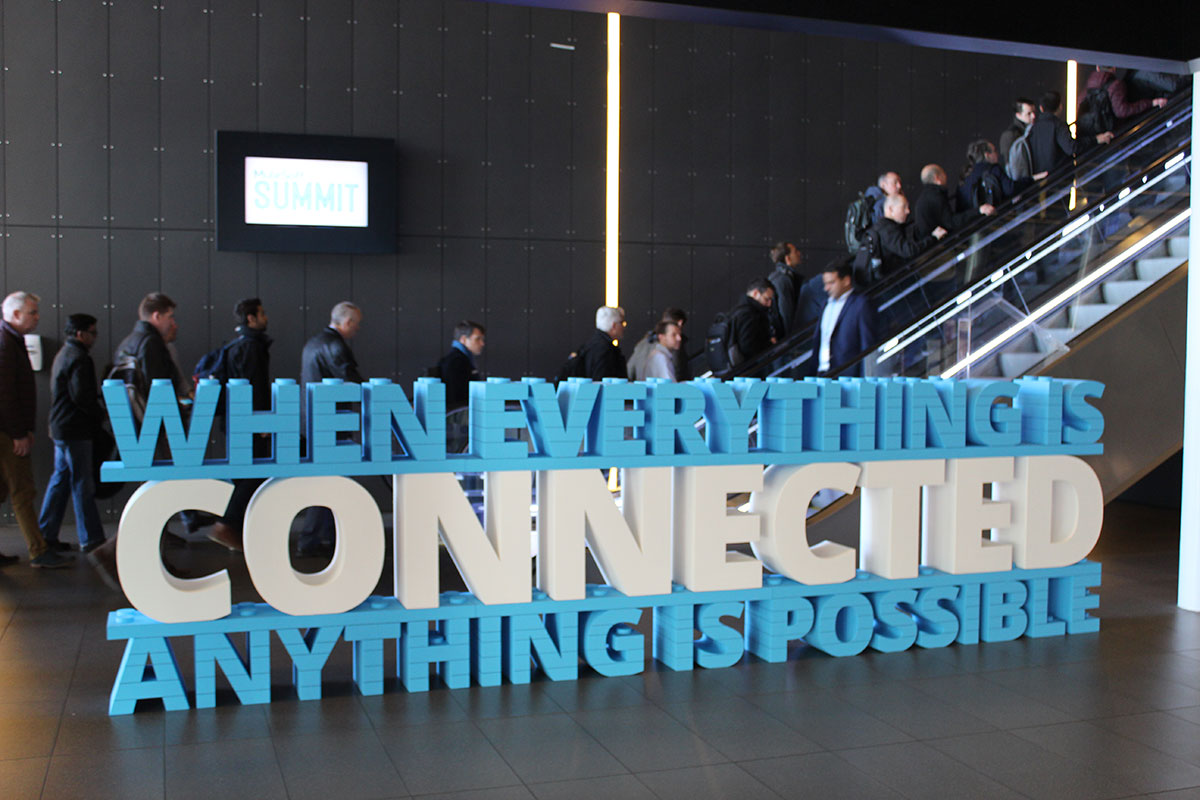 MuleSoft Sneak Peek 2019
Mark Dao, MuleSoft chief product officer, began with the inspiring words, "There are no legacy systems – only legacy mindsets."
The moral: every enterprise has a wealth of unmined applications, and you need MuleSoft to bring them to the surface.
And MuleSoft Summit London 2018 presented a raft of new products that are making this easier.
Dao introduced:
Advanced API Business Analytics, for analysing your API traffic and performance
Advanced API Portal, for driving engagement and conversion to API programs
Machine-Learning Based Automapper, for automatic data mapping suggestions
Anypoint API Manager, for tokenisation, applying policies across APIs, and setting up "edge domains"
While MuleSoft innovations coming in 2019 include:
threat detection
machine-to-machine protection
Anypoint monitoring
Introducing Your MuleSoft Integration Partner

Is your enterprise ready to turn that ball of mud into crystal?
Ensure a reliable transformation with the guidance of an integration expert and MuleSoft Partner, Influential Software.
Visit our dedicated MuleSoft site to find out more.
Welcome to the 21st-Century Renaissance: Digital Transformation in the Creative Arts
Posted on Friday 2nd November 2018 11:24
If you think art is timeless, think again… the digital transformation in the creative arts is here, and it's changing the way institutions and artists interact with their audiences worldwide.
Art and Industry: Not So Different After All
It's popularly believed that artists work with pure ideas, far from the worlds of trade and industry. A quick look at art history, however, says otherwise.
Take the colour crimson, a pigment made from crushed insects. This imported substance was once so precious that Medieval Europeans accepted it as currency. More recently, we have the oil industry to thank for acrylic paints, used by artists such as Mark Rothko.
But in the 21st century, we're at the dawn of a new renaissance: the digital transformation in the creative arts. New forms of collaboration and representation are changing art institutions as much as the art itself.
So what exactly is digital transformation, and why do the creative industries need it?
What Is Digital Transformation in the Creative Arts?
Digital transformation means both a culture shift towards innovation, and embracing new technologies such as the Internet of Things, blockchain, and machine learning. We can already see how these are changing customer expectations and allowing organisations to use data as never before.
The digital transformation process has four elements: decisioning, innovation, automation, and connectivity. Supporting all of these is a fifth element, enablement.
Decisioning: the ability to collect, integrate, manage, and transform data into insights and outcomes.
Innovation: a fundamental shift towards long-term creative thinking, with the customer experience always in mind.
Automation: this leaves your employees free to think big, instead of fixing manual errors or duplicating labour.
Connectivity: cloud computing, integration, API, and data management work together as one unifying force.
Enablement: ensuring every part of the organisation has the culture and knowledge it needs to leverage the four elements above.
For artists, these elements open up a world of collaborative and data-driven experimentation. For art institutions, they offer unparalleled understanding and interaction with their audiences.

Digital Transformation in Art
The publicly funded arts sector is facing budget cuts and greater demands from funders. At the same time, their audiences are seeking new ways of connecting with culture.
Art institutions and artists have realised that if they don't embrace these technologies, they risk being sidelined by the new generation.
Major art institutions have announced DT initiatives in recent years, with Tate stating its plan to "embed digital skills, processes and a digital culture across the organisation to make digital a dimension of everything that Tate does".
Digital technologies are also enabling radical changes to our perception of art. In April of 2018, a group of artists created an Augmented Reality (AR) app that transformed Jackson Pollock's paintings in New York's Museum of Modern Art.
Digital Transformation in Publishing & Literature
For publishers, digital transformation gives editorial managers agile tools to avoid bottlenecks, fast-track approvals, and streamline development. In turn, this means writers can be published faster, cleaner, and with the greatest reach.
But can digital transformation help writers in their actual work – writing? Jodie Archer and Matthew Jockers, authors of The Bestseller Code, have shown how AI can predict the next fiction bestsellers. In an industry where John Grisham was turned down by 16 editors, AI might make a big difference in aligning publishers with what readers want.
Major UK publishers – including Taylor & Francis, Harper Collins, Bloomsbury, and Oxford University Press – have asked Influential Software's publishing consultancy to transform them into digital enterprises.
Digital Transformation in Music
We might say that digital has not been kind on the music industry. Many bands and labels are struggling against the tide of streaming music and free downloads.
Rather than accept decline, one band decided to take the challenge head-on. As Progressive metal band Ne Obliviscaris say on their Patreon site, "We have inherited a broken system that is no longer what it once was, yet has not found a definitive new way forward…. So where to from here? Well, we want to create an interactive fan experience unlike any band that has come before us."
The band crowdfunded its world tour in 2014, with a special offer that the funders would receive two limited edition EP's. They also created an online membership scheme where fans can get free tickets to shows, access to live interviews with the band, tutorials, dinner with the band, and VIP access.
Digital Transformation in Architecture
Architects have been using digital design tools for a long time. But until now their models were either on-screen or small-scale.
With mixed, augmented, and virtual reality, they can put themselves and clients inside the building before the building work has even begun.
These digital tools allow teams and clients to explore design choices from an informed perspective. Architects say that these previews minimise on-site changes and remedial work after construction.
Are You Ready for Digital Transformation in the Creative Arts?
As these examples show, digital transformation is not hype – it's happening.
The Influential Software team has lived the digital revolution first-hand, with over 25 years of experience in the industry. Our expert consultants, service providers, and developers work in tandem to ensure UK businesses have the tools and knowledge to exploit digital. That expertise is invaluable when embarking on your transformation.
If you're eager to learn more about our services, contact a member of our digital transformation team.
Dell Boomi Benefits: How iPaaS Is Boosting the Bottom Line
Posted on Saturday 13th October 2018 5:03
The days of one-size-fits-all suites are behind us, and flexible integration is on the rise. But what kind of results can you expect from a cutting-edge iPaaS like Dell Boomi? To answer that query, we took a look at the Dell Boomi benefits.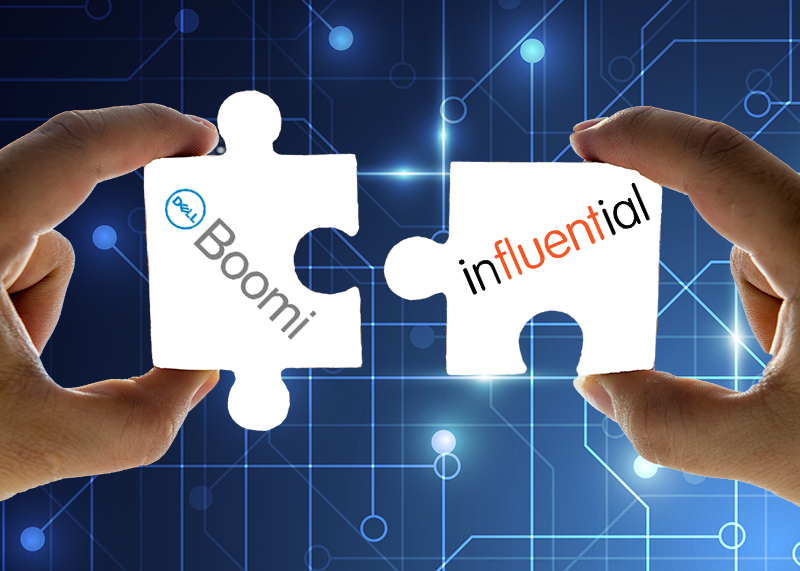 For many years, enterprises were stuck with ERP suites. Instead of making a best-in-breed collage to suit their real needs, they had to choose one package or another.
As the cost of ERP implementation increases, more and more enterprises are seeking alternatives. The most compelling of these are the integration platforms as a service (iPaaS).
With an iPaaS such as Dell Boomi, businesses of all sizes can connect any mix of software as a service (SaaS) applications with on-premise systems – so they get only the best for their business goals.
But the Dell Boomi benefits don't stop there. At Influential Software, we care about sustainable results.
The Business Case for iPaaS
If ERP is starting to look like the expensive and ineffective option, then consider the Dell Boomi benefits:
It scales quickly and cost-efficiently to your company's needs and growth
It reduces integration risks with crowdsourcing
It facilitates data sharing across applications and organisations with business process automation
So is Dell Boomi the right option for your business?
When in Doubt, Ask a Boomi Expert
A successful integration has long-term benefits for businesses – while an unsuccessful one can cause chaos. That's why vendors choose to sell their products through experienced partners such as Influential Software. As a Dell Boomi Partner with 25 years in the industry, we have some of the best-qualified consultants in the UK.
And read on for the full picture of Dell Boomi benefits.
Quick and Easy iPaaS Scaling
Growth is good. An effective iPaaS offers quick adjustment of functionality, scaling up and down as you need.
Forget the expense of onboarding and maintaining all that hardware and software. There's none of that with the Dell Boomi iPaaS!
Fine, but let's say I want to add subscription billing and human capital management application to Salesforce Sales Cloud and another cloud-based ERP application. Yes, you can do that too: just plug in a pre-made Dell Boomi enterprise connector or application connector.
Key benefit: save time and cost of growth.
Boomi Crowdsourcing for the Win
Crowdsourcing is the art of learning from other people's victories (and mistakes). Dell Boomi is unique in offering crowdsourced best practice features. These appear in three features:
Boomi Suggest: anonymously indexes data mappings across all platform users – so 90 percent of data mappings you need to create are already mapped and presented as options.
Boomi Assure: allows crowdsourced regression testing – so you know platform updates won't break your integration processes
Boomi Resolve: uses crowdsourced contributions to suggest resolutions for common error messages. It even learns, becoming more helpful as more issues arise.
Key benefit: reduce integration risks and resolve obstacles fast.
Integration Automation, Zero Complication
Struggling with redundant applications, or sharing data across line-of-business applications to systems that are only used at HQ?
You can automate that with a scalable iPaaS like Dell Boomi AtomSphere.
A smart business has one eye on the future. For many, that means MDM or API management. The Dell Boomi iPaaS is one component of a multi-purpose PaaS solution, meaning you can pick up other functionalities whenever they're needed, with no need for another platform, vendor, or interface.
Key benefit: automate processes and future-proof your integrations.
It's Great to Integrate
So let's put the key Dell Boomi benefits we've seen together:
increase speed of implementations
get better value on growth
mitigate integration risks
automate processes
future-proof your integrations
All in all, a well-functioning iPaaS such as Dell Boomi galvanises communication, intelligence, and productivity across your enterprise. The end result: profitability!
If these sound like benefits you want to have, get in touch with the Dell Boomi Partner team at Influential Software.
Power BI Update Q3 2018: Service and Mobile
Posted on Saturday 25th August 2018 11:07
Microsoft Adds New Features and Functionality
Microsoft Power BI has seen important changes with the Power BI update July and August 2018. On the basis of user feedback, Power BI has been improved with new features for better functionality.
So what's new in Power BI?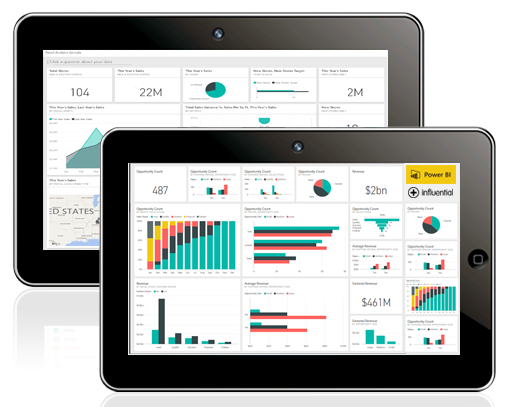 Power BI Features Update
As one of the leading BI consultancies in London, we at Influential Software are excited to promote the new features in Power BI. Recent months have brought extra functionality and user-friendly improvements to please mobile and service users.
The features of the Power BI update July and August 2018 include improvements in visuals, filters, data gateway, and multi-geo capabilities. Read on to browse the full details of the Power BI update July and August 2018.
Preview: Multi-Geo Support for Power BI Premium
July saw Microsoft announcing a public preview of Multi-Geo for Power BI Premium.
Multi-Geo enables Power BI administrators to deploy a Premium capacity to one of nine geo locations globally. In the current preview, your Power BI datasets and cached queries are stored in the region you choose for your capacity. Dataset credentials and Excel workbooks, along with other additional metadata, are stored in the geo associated with your Power BI tenant.
Power BI plans to migrate this functionality into the Multi-Geo capacities within the coming months.
APIs and PowerShell Cmdlets
IT administrators can now effectively govern their Power BI deployment with a new set of Admin APIs, along with a .NET SDK and a PowerShell module. These functions give administrators visibility into every aspect of their BI environments.
Persistent Filters on Custom Visuals
After the introduction of persistent filters in March, Microsoft has now introduced this for reports with custom visuals as well.
Visuals now supported with persistent filters are:
Chiclet slicer
Hierarchy slicer
Timeline slicer
Attribute slicer
Preview: New Workspaces Experience
The app workgroup preview shows that it will be easier to manage access to workspaces through security groups, distribution lists, and O365 groups.
These changes will empower large enterprises to easily manage their BI content at scale.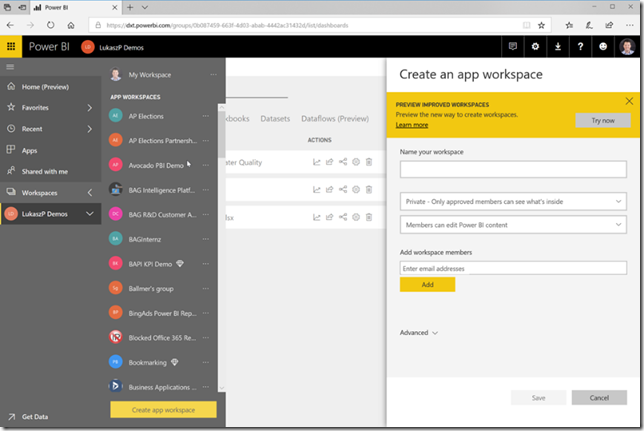 Custom Visuals API v1.1 and Older Deprecation
Microsoft announced that custom visual API version 1.1 and older will be deprecated from September 1, with support remaining for API 1.2 and later.
Power BI Report URL Filter Improvements
Users can now define more complex query string parameters with enhanced URL filtering capabilities on reports. This enables the creation of shortcuts to pre-filtered reports and also providing hyperlinks to consumers.
On-Premises Data Gateway July and August Update
The custom data connectors in the Enterprise gateway, announced in the July release, have continued to improve in the latest release of the on-premises data gateway.
Preview: Power BI Premium Capacity Monitoring
The Premium Capacity Monitoring app enables capacity administrators to monitor the health of premium capacities and spot any factors that might affect end users.
The app displays all dataset refreshes, dataset evictions, and queries in the capacity for the preceding seven days, alongside system metrics.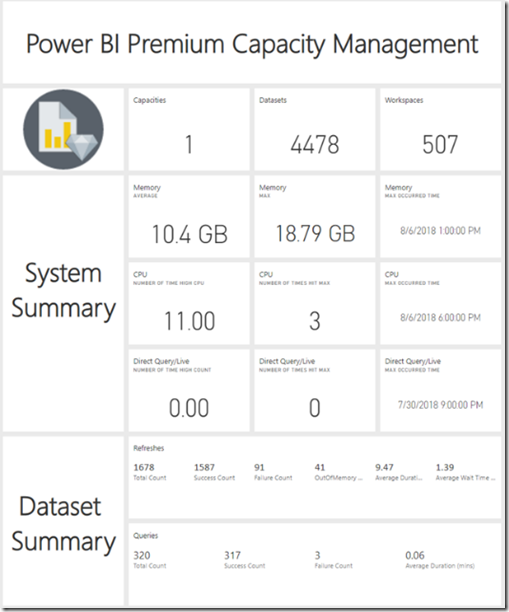 Single Sign-On in Power BI Mobile Windows App
With single sign-on (SSO), you can access all applications and resources through a single user account. You can now use your primary organisational account to sign in to your domain-joined devices and Power BI Service.
Phone Report Layout Editing in Power BI Service
You can now create phone report layout directly from Power BI Service. It's as simple as switching to edit mode and clicking the Mobile Layout option in the top bar.
Phone Drill-Through for Table and Matrix Visuals
Mobile users can access the drill actions with Table and Matrix support for tooltips.
Any Questions about Power BI Features?
For further details of the Power BI update, visit the Microsoft Power BI blog. Want to know more? Our dedicated Power BI team is on hand to answer any inquiries about features of the Power BI update July and August 2018, licensing, and business benefits.
How Can I Unleash the Full Potential of IBM Cognos Analytics?
Posted on Thursday 31st May 2018 5:25
IBM Cognos Analytics is a really great piece of kit for helping to drive future business decisions. But with so many features, including an intuitive user dashboard and extensive reporting functionalities, are you sure you're getting the most out of your investment? We offer a few simple tips to help businesses unleash the full potential of IBM Cognos Analytics.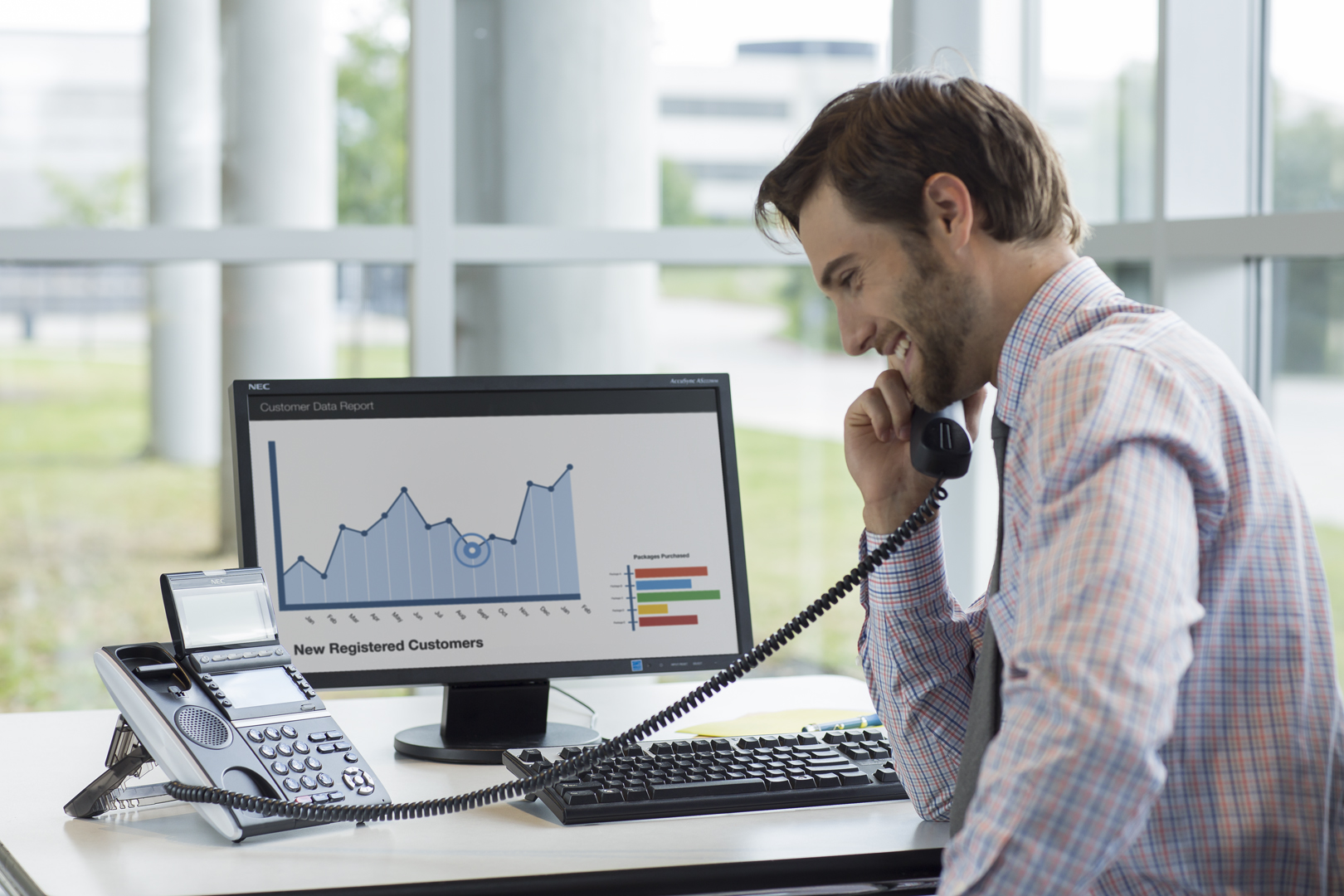 There is no doubt that IBM Cognos Analytics is a piece of business intelligence software that many rely on for valuable insights into their operations. As with any tool of this nature, insider knowledge is the key to unlocking its potential. Of course, the sheer scope of capabilities is sometimes a little overwhelming at first. If you need a few tips on using IBM Cognos Analytics to its full potential, keep reading.
Team Training
Cognos features, such as the intuitive user dashboard and fantastic reporting functionality, are designed to drive innovative and sustainable decisions. While it is simple enough for you or your staff to dive straight into the data, it is worthwhile to source some tailored training. This will enable you to get expert advice on the features your business will most benefit from in Cognos, as well as helping you use them effectively.
There really isn't a better way of ensuring ROI than properly training your team.
Coming Soon: Influential Software's Cognos Analytics Training courses! 
Harness the Power of Cognos
As a business intelligence tool, Cognos Analytics offers many functions to assist with decision making within your company. Once you have got to grips with all of these, make sure to use them! For example, harness the power of IBM Cognos Analytics to generate reports that draw together data from various sources, allow different users to work on a collaborative report in a safe manner.
Keep Your Cognos Analytics Updated
As with all software packages, IBM Cognos Analytics regularly releases new versions. It is worth keeping up with these, as new versions have updated functions that can really help your business, as well as security patches. By sticking with an older version, you are in effect limiting what the software can do for you.
Is your business using the most up-to-date Cognos Analytics release?
Use Reports to Drive Yourself Forward
The only way you can use IBM Cognos Analytics to its full potential is by taking the data and reports it generates, and using them to create insight into your business. This is at the heart of what business analytics and intelligence are all about. Once you have the necessary reports, make sure to share and discuss them to inform future plans or engage in problem-solving.
Get the Full Potential of IBM Cognos Analytics
Need some help unleashing the full potential of IBM Cognos Analytics? Get in touch with us today and let us show you how this tool can create invaluable change for your business.