New SAP Leonardo Website
Posted on Monday 10th December 2018 3:56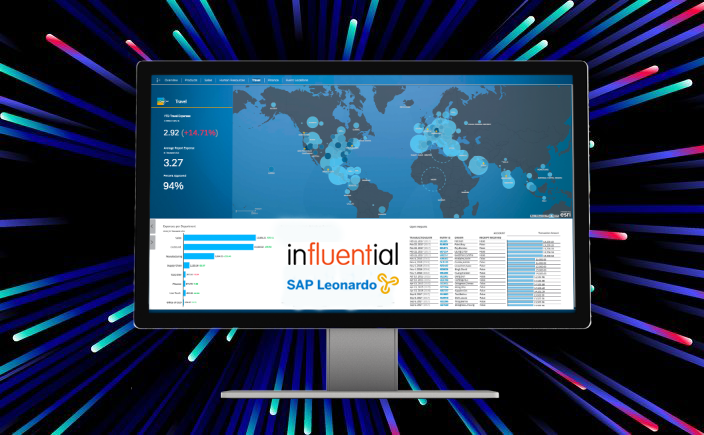 Digital transformation is about using technologies to connect employees, things, finances, data, and customers into an agile whole. SAP is enabling this change by bringing the key technologies into one platform, SAP Leonardo. As an SAP Gold Partner with decades of experience in these tools, Influential Software is in an ideal position to provide SAP Leonardo services. Now we're promoting these services via our new SAP Leonardo website.
Your Digital Consultants
SAP Leonardo is a box of flexible of tools. Like any tool, these technologies have the best effect in the hands of an expert. To help clients make the most of SAP Leonardo, our team can identify, select, customise, and implement the options that best suit their goals.
Digital transformation is an ongoing process, attempting to keep innovation and customer-centric practices at the heart of business. For that reason, many businesses are not aware of their true digital potential. Influential Software's consultants work with stakeholders to pinpoint the areas that are ripe for change, before guiding the business through the process itself.
Typical outcomes of our SAP Leonardo consultancy include increased customer satisfaction, optimised production, reduced wastage, higher process efficiency, boosted revenue, and access to new markets.
Machine Learning Solutions
SAP Leonardo platform supports machine learning tools for a host of revolutionary uses.
Use algorithms to design more effective processes, automate customer interactions, streamline payments, accelerate services, predict trends, and analyse marketing campaigns.
Blockchain Technology
Blockchain solutions offer a breakthrough in the speed and security of multi-party processes.
Prevent illegality, track goods and processes, automate actions based on your criteria, meet reporting requirements easily, and share documents in safety.
SAP Leonardo platform offers two blockchain technologies, SAP Cloud Platform Blockchain and SAP HANA Blockchain Service.
Internet of Things Connections
The SAP Leonardo IoT Bridge is a system connecting products, assets, fleets, infrastructure, markets, and people.
With applications from power grids to agriculture, or from driver safety to engine design, IoT is quickly showing its value for UK businesses.
Advanced and Insightful Analytics
SAP Leonardo's analytics solutions combine machine learning with predictive technology.
By understanding data on a deep, real-time basis, businesses can foresee the trends to come. This allows you to boost returns in marketing, sales, and production.
Big Data Services
Turning large volumes of data into actionable intelligence is a cornerstone of agile enterprise.
SAP Leonardo big data tools underpin your efforts in data-driven marketing, customer analysis, machine learning, and business analytics.
Data Intelligence Tools
Data is one of your most valuable commodities.
SAP Leonardo data intelligence can help you convert data into revenue with a Data-as-a-Service (DaaS) stream, embed it into your processes, turn it into insights that drive performance, or use it to create innovative new products.
When Technology Meets Technique
SAP Leonardo brings the technology. Influential Software brings the technique. Put the two together and you have a recipe for digital success.
If you're interested in finding out more, why not visit our dedicated site?
Big Data Revolution: Influential review Big Data LDN 2016
Posted on Monday 28th November 2016 2:30
A Big Data Revolution took place in London this November, at the Big Data LDN event. Influential teams were delighted to attend and engage in discussions and demonstrations of the latest technologies from leading industry providers.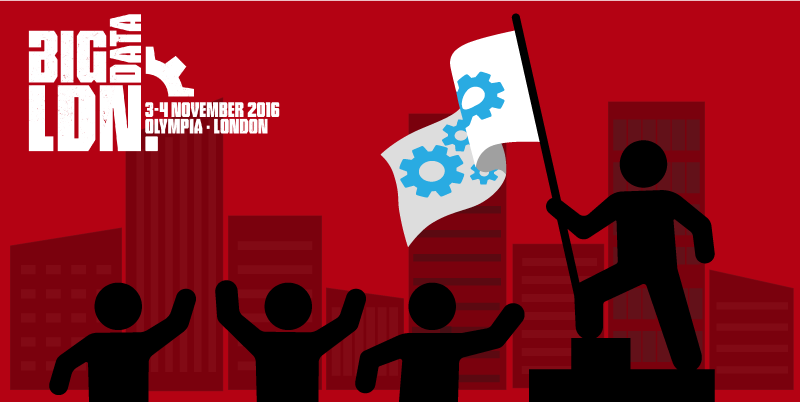 Big Data, Revolutionised
This month the Influential Java Team joined the 'big data revolution' at Big Data LDN  (London), a two-day event about Big Data, Analytics, and building Data-Driven Enterprises. Our developers attended talks from industry leaders, heard positive case studies from global corporations and were able to view technical demonstrations of all the latest products in action.
Two greatly discussed subjects at the event were Data Visualisation and Data Analytics: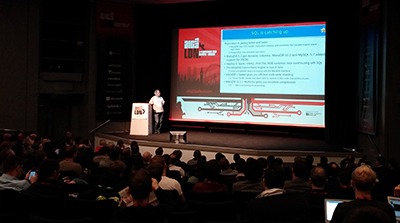 Data Visualisation – a key part of our business, our developers were keen to attend the talks about data visualisation from companies like Microsoft, with their product: Power BI. Visualising your data is vital to understanding it. At Influential we know this very well and work with a variety of tools to deliver this feature to our clients, including SAP Lumira and Dynistics . We have even developed our own BI platform, ATLAS Publishing Intelligence.
For our developers, the event talks confirmed the importance of presenting data in an effective manner. Java team member Todd commented that the event effectively "demonstrated a writer or analyst's responsibility to choose the right data to display."
Data Analytics – the Big Data LDN Exhibition provided the chance for our team to discuss data analytics with representatives from IBM. As Advanced Business Partners, Influential developers are always interested to view demonstrations of the latest Cognos  product versions and functionality. Data analytics and reporting are core to the Business Intelligence and software development work we do, so demonstrations and talks such as these are invaluable.
Be Part Of the Big Data Revolution!
At Influential we're passionate about technology and we pride ourselves on continuous innovation and exploration of the latest tools and platforms available. The Big Data LDN event topics were all in line with our ethos of keeping on the cutting edge as a business, offering insights and examples of the range of technologies that we can offer our customers.
"We got a lot out of the day," said our Head of Development, Pete Halloran. "The talks were full of great insights and I was delighted to meet with the Microsoft BI speaker after his talk, to understand the potential of the product for our clients."
Technology does not stand still, so nor do we. We're committed to doing our part to maintain expertise and knowledge of the best tools and platforms available, and ensuring our teams keep up-to-date with their specialist skillsets is a top priority at Influential. This, combined with a critical understanding of the challenges that our clients face, makes us expertly equipped to provide the best solutions possible.
Find out what solutions we can deliver for your business.
Related
Business Success in the 4th Industrial Revolution
Posted on Tuesday 15th November 2016 10:30
The 4th Industrial Revolution is here and for business to survive it must adapt – quickly. To do so we must first understand the 'Industry 4.0' disruption; the impact and risk for business, and the necessary change for survival.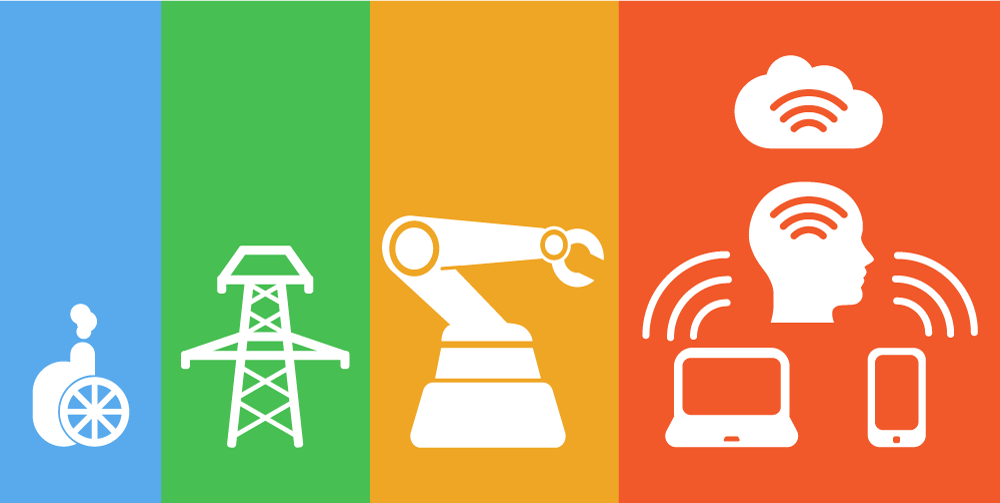 What is the 4th Industrial Revolution?
'The 4th Industrial Revolution' or 'Industry 4.0' is a topic that has been picking up momentum in discussion for the past few years – propelled to the forefront of conversation as the focal point of the World Economic Forum earlier in the year.
So what is it? Let's take a look at the industrial revolutions that have come before:
 
The 1st Industrial Revolution

 brought the transformation of labour, from hand-production to water and steam powered machines.

 
The 2nd Industrial Revolution

: The Technological Revolution. The industrialisation of Society connected disparate existing networks, the movement of people and ideas, the electrification of processes and production lines.

 
The 3rd Industrial Revolution

: Manufacturing goes digital. Technologies converge, web-based processes and new robots allow for ultimate customisation and bespoke production.  

 

The 4th Industrial Revolution marks the blurring lines between the real world and the technological world.
Advances in wearables, virtual reality, artificial intelligence, robotics, voice-controlled homes, Big Data Analytics and the Internet of Things – all are part of a new wave of 'cyber-physical' systems that are changing the playing field.
Human beings are connected to technology, to systems and to each other. The overlap of technology into our personal and professional lines is growing and it's getting harder to see where one ends and the other begins.
What Does It Mean For Business?
Like any change, the 4th Industrial Revolution means disruption.
New technologies are evolving exponentially, increasing the demand on IT to deliver more, faster. With the old business & operational model, the gap between demand and delivery is going to get wider and wider.
The impact on business is already clear: only 12% of the Fortune 500 firms in 1955 were still in business in 2015. Companies that can't meet demands will fail and there will be no shortage of competitors to take their place.

Adapt To Survive: Embrace the Disruption
Adaptation is critical, but it isn't enough to simply react after demand has increased. The best defence is a good offence – businesses that survive will be the ones doing the disrupting.
The key is to act now; to reexamine the way we do business and change the approach to meet demands. This means more than simply digitizing systems as we did during the 3rd industrial revolution.
Industry 4.0 calls for digital transformation; innovation of products, services, the role of IT and the entire operational model. Connectivity is essential which will mean a shift to standardised, reusable assets such as APIs.
Many leading technology companies are already embracing the disruption and we're thrilled to be partnered with them. Solutions such as MuleSoft's AnypointPlatform are designed to support frictionless connectivity between systems and applications with API-led connectivity.
Business Intelligence tools such as IBM Cognos Analytics and SAP BusinessObjects offer powerful business insights. This business-critical data is vital for the process of reexamination and laying out the steps towards innovation.
Are you ready to embrace the disruption? Talk to the Influential experts about getting started.
Related:
Bridging the IT Delivery Gap
Posted on Wednesday 9th November 2016 10:30
Technology is changing and the space between demand and delivery – the IT Delivery Gap – is only going to get bigger. What impact will the gap have on businesses and what can be done to bridge it?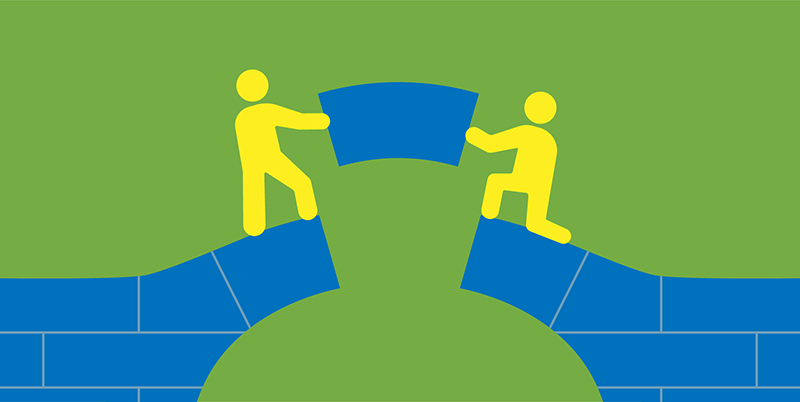 What is the IT Delivery Gap?
It's no secret that the world is changing. New technologies are emerging rapidly, such as IoT, Mobile, Big Data Analytics, SaaS and Cloud adoption – all evolving at an exponential rate.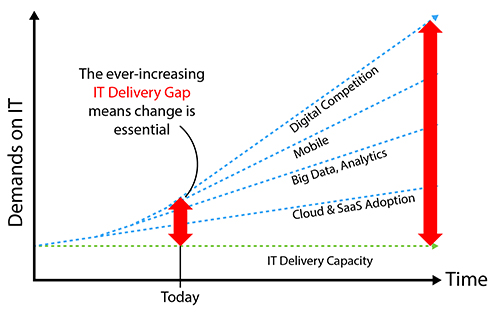 New applications add to data production, and require more connections and integration. As Businesses attempt to leverage this new technology, to meet customer and partner expectations, the pressure falls on internal IT teams to deliver results, fast.
The space between the demand and the delivery capacity is called the IT Delivery Gap. Unless IT budgets and resources grow at the same rate as the demand, IT simply cannot bridge the gap.
The traditional operating model is a project-based approach where IT projects are standalone and each new application is built from scratch. This operational model offers limited room for growth, with IT delivery capacity remaining unchanged. Meanwhile technologies continue to evolve and expand and the demands on IT increase.
We're in a new age of industrial revolution and the future of the traditional model is inevitable: the IT Delivery Gap will grow and businesses will be unable to meet demands.
What are the solutions?
Increase the Pressure
A knee-jerk reaction to is to try increasing output to meet demand without any change to IT resources; the old, budget-driven 'do more with less' approach that can do more harm than good. Higher pressure on IT delivery may have the opposite effect than desired, compromising quality of work and reducing morale, which may negatively impact productivity.
Improve the Resources?
Some companies can afford to increase the IT budget, adding staff and enhancing tools, a stop-gap solution that can be costly if not applied carefully. It can increase output in the short term, but IT budgets aren't limitless. Expansion of resources will reach maximum capacity and the IT Delivery Gap will just keep growing.
It also doesn't fix the problem of the connectivity mess as new standalone applications are built and point-to-point connected to everything else. The typical reaction to prevent breaking to this fragile system is to freeze development and innovation – a one-way ticket to ultimate business failure.
Future-Proof Solutions: Change the Approach
Digital Transformation is essential and involves more than just 'going paperless'. It calls for a change of the operational model, the role of IT and the culture of digital system development. The key is to create systems built for change; to innovate rather than reinvent.
Experts such as MuleSoft believe that API-Led Connectivity is the answer. APIs are reusable, sharable assets that speed up development and allow frictionless connectivity to other systems – the basis of an 'Application Network'.
Reusing assets transforms the time and resources required to deliver IT projects and creates plug-and-play ability for fast, easy connectivity to anything, anywhere. User-friendly interfaces like the Anypoint Platform allow anyone to build and manage these APIs and connections, relieving pressure from IT teams and enabling self-service.
Are you ready to transform your enterprise?It's clear that the IT Delivery Gap is a growing concern for businesses and that change needs to happen fast. What's unclear is who will adapt to meet the demands and who won't. At Influential we're already helping businesses to forge their plans for digital transformation and close the IT Delivery Gap for good.
Related:
Influential Joins the Data Revolution at Big Data LDN 2016
Posted on Monday 31st October 2016 2:30
The Influential Java Team is gearing up to attend the inaugural Big Data LDN (London) event this week; a brand new 2-day conference and exhibition for the discussion and showcase of the tools and processes for building dynamic, data-driven enterprises.

This week marks an important event on the Influential calendar: It's the inaugural Big Data LDN event. Members of the Influential Java Development  team are registered to attend, excited by the enticing range of speakers and topics scheduled for the two-day event.
At Influential, Big Data is a key component in countless development and Business Intelligence projects, and our teams are keen to hear the latest from the suppliers of leading Big Data tools and services.
What is Big Data LDN?
Big Data LDN (London) is a new two-day conference and exhibition focused on Big Data and Analytics, and how to build dynamic data-driven enterprises.
The aim of the event is to provide practical, actionable insights on delivering business value in an increasingly data-driven world – a mission Influential understands very well.
A "stellar" line-up of speakers has been promised including 80+ engineering gurus, open-source visionaries and real-world pioneers – all of whom are ready to deliver their "cutting-edge" practical advice to the eager delegates. The conference and seminar programme will offer strategic guidance and actionable technical insights. The goal? To enable confidence and deliver expertise for delegates when tackling Big Data projects.
The Big Data LDN Exhibition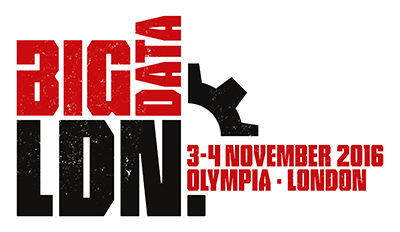 The perfect complement to the seminar programme, the Big Data LDN exhibition will bring over 70 leading Big Data and Analytics vendors and service providers together under one roof. Such a range of experts and service from around the world promises to be a fantastic showcase of the tools and solutions available to those looking to become a Data-Driven Enterprise.
Our developers can't wait to engage with the hands-on product demos and technology test-drives; top-grade technology from blue-chip companies and "hot" new start-ups. Part of our continued drive to innovate and provide enterprise-enhancing data solutions, Big Data LDN is a vital event to attend – and a shoo-in addition to next year's calendar as well.
The message of Big Data LDN is that "Change is coming". Here at Influential we completely agree and are ready to embrace it, arms open. #BigDataRevolution
Need Help With Your Data-Driven Enterprise?
For 25 years Influential Software has delivered quality business software & data solutions from within the UK. If you would like to talk to us about a business intelligence solution, software solution or any IT project you need to deliver successfully, please contact us.
Atlas Publishing Intelligence – New Data Management and BI Solution from Influential
Posted on Tuesday 10th May 2016 8:00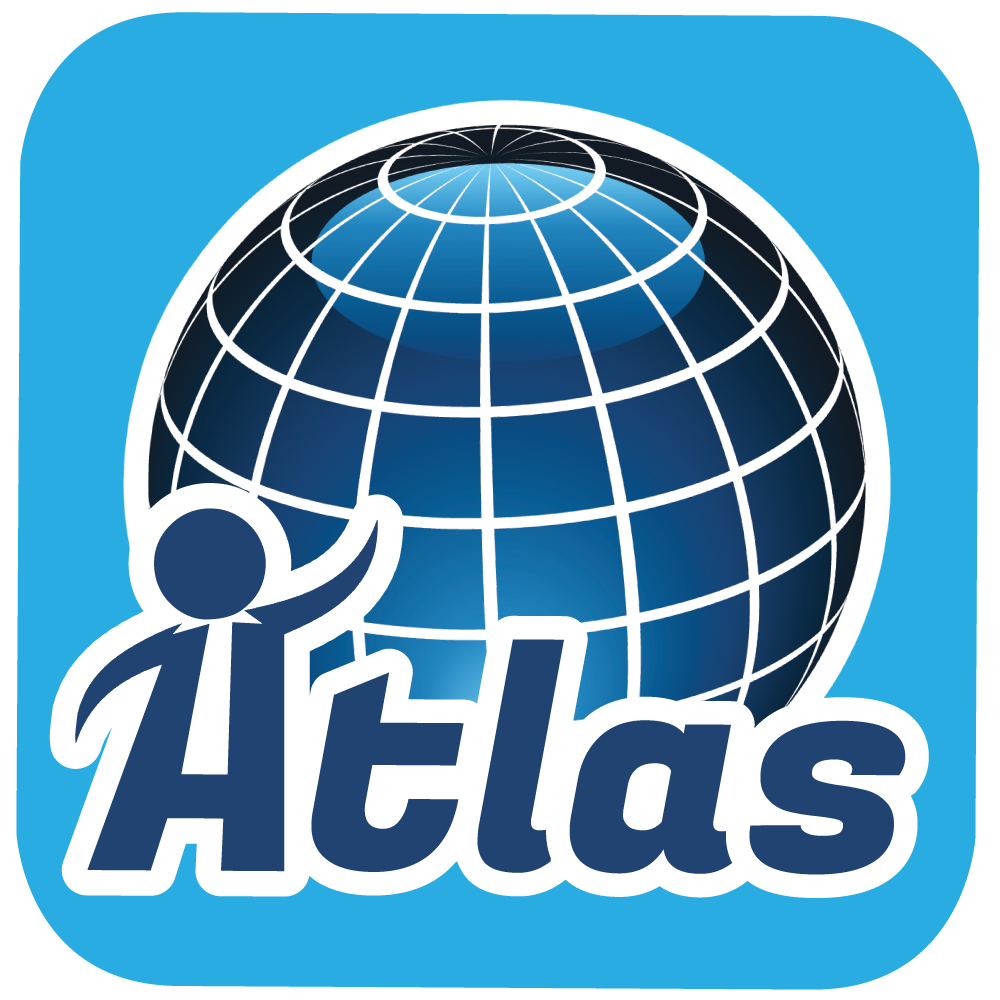 Atlas Publishing Intelligence Has Arrived
The Influential teams have reached an important milestone this week with the launch of our first original product: Atlas Publishing Intelligence – a low-cost, enterprise-grade data management and business intelligence solution.
What is Atlas Publishing Intelligence?
Atlas Publishing Intelligence (PI) is a modular platform designed for publishers to analyse business performance across both digital and print media, without the cost of a traditional reporting solution.
Users have a complete summary of business performance at a glance; via customisable dashboards, reports, enquiry tools and a library of widgets that dynamically link to your business data. Atlas modules handle data ingestion and transformation, user authorisation and Big Data storage. The results are accurate and fast and modelled according to the needs of Publishers.
What's Next for Atlas?
Atlas PI's first release went live on 03-05-2016, handling data and providing real solutions for one of our leading publishing clients. This is a significant milestone, but not the finish line for Atlas. There is a host of further development and features planned for the platform and a great wealth of information about the product still to come.
The Atlas PI vision and roadmap has yet to be communicated, so watch this space for the full product announcement soon and other updates from Influential throughout 2016.
Is Atlas PI Available for all Publishers?
Atlas PI is available and ready for publishers now, either as a full platform or as individual modules to integrate with other applications and systems.
The platform is subscription-based and designed so customers can implement quickly, with set up and configuration provided by Influential's team of experienced publishing sector consultants.
Other publishers are also trialling the software in Q2 2016 with plans for Q3 and Q4 implementations.
Want to Learn More?

From Big Data to Influential Baker
Posted on Wednesday 2nd March 2016 4:10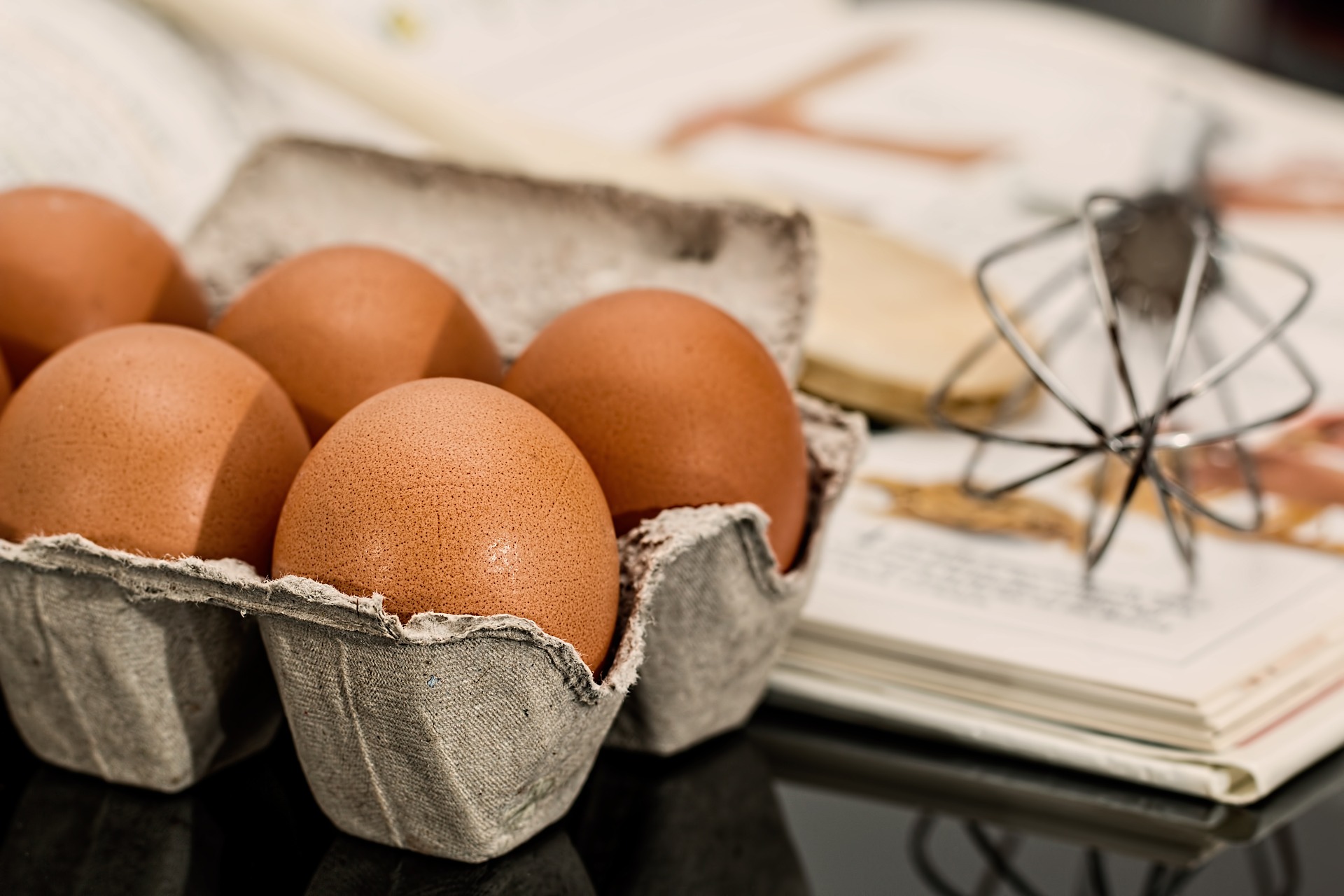 The development teams at Influential's Maidstone HQ are applying their expert bespoke creation skills to a new medium: baking.
Our developers are doing their part for charity by taking part in a monthly charity bake-off hosted at Maidstone House, with a varied selection of home-baked tasty treats that prove that their abilities extend a whole lot further than business and software.
With a different charity selected each month, the bake-off welcomes home-made creations of all kinds and the Influential team took part for the first time in February, helping to raise money for Bliss [1]. Entries included cheesecakes, tarts, cupcakes and much more, but the winning prize went to the Raspberry and Apple cake baked by our very own PHP team member Dominick Rankin, and was awarded by Wayne Wright of The Enterprise Foundation [2].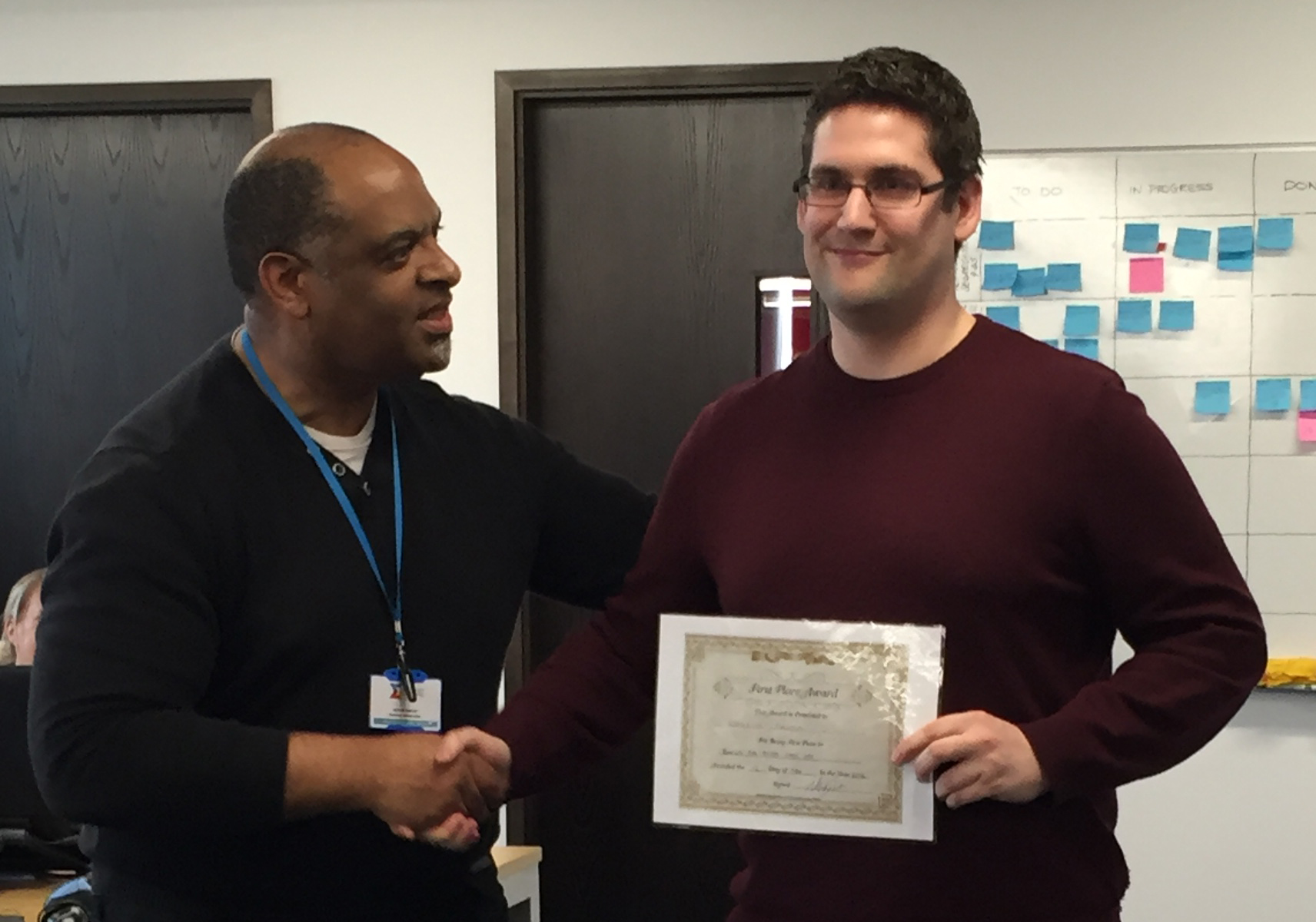 The date is already set for March's bake-off in order to raise funds for Sport Relief [3], and the Influential teams are ready to 'rise' to the challenge.
Want to know more about the skills our teams have to offer? Take a look at our software development services for more information [4].
[2] http://www.enterprisefoundation.net
[3] http://www.sportrelief.com/