Influential Software 2018 Review & 2019 Predictions
Posted on Friday 4th January 2019 1:06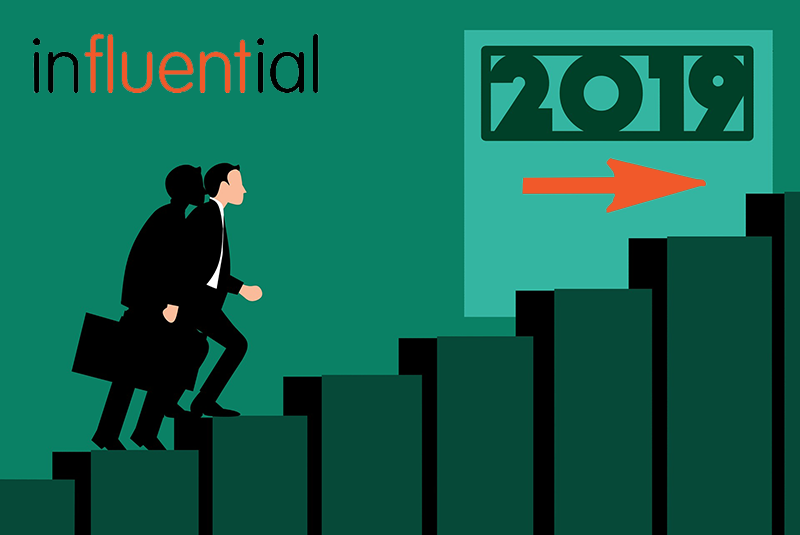 For the team at Influential Software, 2018 was a year of growth and change. Based on that positive record, what can we expect from the coming year? To get a better idea, let's take a look back with our 2018 review of digital transformation success.
2018 Review: Major Clients and New Partners
Influential Software attracted some top-drawer names in 2018. From Arsenal Football Club to Pret a Manger, City of London Police to Gatwick Airport, and Jobsite.co.uk to Deloitte, our digital services were very much in demand.
Having ridden the waves of IT for over 20 years, we know that agility is the key to success. That's why we're always aiming to diversify and consolidate our skills with new partnerships and services. In the integration realm, we partnered with Dell Boomi and HULFT last year. Our Adaptive Insights partnership enabled us to offer cutting-edge financial planning software. And by partnering with Metalogix we broadened our services for SharePoint and Office 365.
Overall, we saw that UK organisations know the value of digital and are keen to reap the benefits. Under pressure to transform quickly, businesses have also realised the need for expert help. Our success this year depended on forward-thinking IT and business leaders who trusted us to solve their digital challenges.
2019 Predictions: Digital Acceleration
Given that tech expanded 2.6 times faster than the rest of the UK economy in 2018, we strongly expect this trend to continue. And technology doesn't exist in isolation. Our clients approach us for real-world solutions that help them work faster and smarter than before. As long as businesses want to serve the digital generation – which is practically everyone these days – demand for digital transformation will increase.
More specifically, there are a few areas we expect to grow rapidly in 2019.
1. Tech Recruitment
While the tech economy is booming, there are dark clouds on the horizon. These represent a digital skills gap in the UK. Studies last year showed that 43 percent of UK adults did not have the basic digital skills needed for 63 percent of jobs. What's more, only 16 percent of executives say their teams have the skills necessary to deliver their digital strategies.
All of this means that tech recruitment and training are becoming crucial for UK businesses to thrive. Thankfully, Influential Software is meeting this need with a range of technical recruitment and training services. Alongside recruitment for business intelligence, development, and support, we also specialise in MuleSoft recruitment, MuleSoft training, and BusinessObjects training.
2. Systems Integration
We love useful new applications. Over the years, businesses will continue to acquire more and more of them. The sticking point appears when that business wants to see the big picture, and it's wrapped in layers of uncommunicative software. A good integration solution allows businesses to take on as many applications as they like, from any source, while keeping everything transparent and secure.
As the digital economy continues to expand, so will the need for integration. Having partnered with MuleSoft in 2016, we followed up with Dell Boomi and HULFT partnerships in 2018. These three partners give us huge flexibility in solving integration challenges large and small.
3. Website & CMS Development
Websites are the new storefronts. With the right design, they can do everything that a physical shop does – and then some. It's easy to see that website design and content management system (CMS) development will show strong growth in 2019.
Based on our development background in Microsoft .NET, we launched our Umbraco services site in 2018. On top of our long-standing work with Java and PHP, the Umbraco site showcases our skills with the world's most powerful web development tool.
∞ Unlimited Potential for Change
These 2019 predictions are only a snapshot of the likely trends. We could add that cloud computing, Internet of Things solutions, artificial intelligence, and machine learning are also set to grow in 2019. And with services for SAP Partner Managed Cloud, SAP Cloud Platform, and SAP Leonardo, our team is digitally ready for all outcomes.
Is your business looking to transform in 2019? Ask one of our experts how.
New SAP Leonardo Website
Posted on Monday 10th December 2018 3:56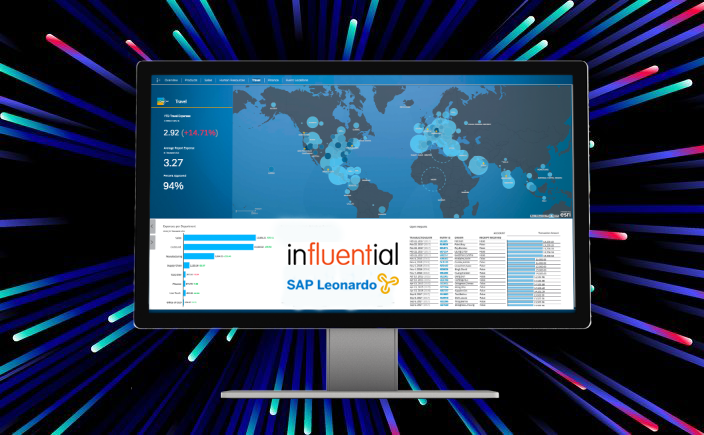 Digital transformation is about using technologies to connect employees, things, finances, data, and customers into an agile whole. SAP is enabling this change by bringing the key technologies into one platform, SAP Leonardo. As an SAP Gold Partner with decades of experience in these tools, Influential Software is in an ideal position to provide SAP Leonardo services. Now we're promoting these services via our new SAP Leonardo website.
Your Digital Consultants
SAP Leonardo is a box of flexible of tools. Like any tool, these technologies have the best effect in the hands of an expert. To help clients make the most of SAP Leonardo, our team can identify, select, customise, and implement the options that best suit their goals.
Digital transformation is an ongoing process, attempting to keep innovation and customer-centric practices at the heart of business. For that reason, many businesses are not aware of their true digital potential. Influential Software's consultants work with stakeholders to pinpoint the areas that are ripe for change, before guiding the business through the process itself.
Typical outcomes of our SAP Leonardo consultancy include increased customer satisfaction, optimised production, reduced wastage, higher process efficiency, boosted revenue, and access to new markets.
Machine Learning Solutions
SAP Leonardo platform supports machine learning tools for a host of revolutionary uses.
Use algorithms to design more effective processes, automate customer interactions, streamline payments, accelerate services, predict trends, and analyse marketing campaigns.
Blockchain Technology
Blockchain solutions offer a breakthrough in the speed and security of multi-party processes.
Prevent illegality, track goods and processes, automate actions based on your criteria, meet reporting requirements easily, and share documents in safety.
SAP Leonardo platform offers two blockchain technologies, SAP Cloud Platform Blockchain and SAP HANA Blockchain Service.
Internet of Things Connections
The SAP Leonardo IoT Bridge is a system connecting products, assets, fleets, infrastructure, markets, and people.
With applications from power grids to agriculture, or from driver safety to engine design, IoT is quickly showing its value for UK businesses.
Advanced and Insightful Analytics
SAP Leonardo's analytics solutions combine machine learning with predictive technology.
By understanding data on a deep, real-time basis, businesses can foresee the trends to come. This allows you to boost returns in marketing, sales, and production.
Big Data Services
Turning large volumes of data into actionable intelligence is a cornerstone of agile enterprise.
SAP Leonardo big data tools underpin your efforts in data-driven marketing, customer analysis, machine learning, and business analytics.
Data Intelligence Tools
Data is one of your most valuable commodities.
SAP Leonardo data intelligence can help you convert data into revenue with a Data-as-a-Service (DaaS) stream, embed it into your processes, turn it into insights that drive performance, or use it to create innovative new products.
When Technology Meets Technique
SAP Leonardo brings the technology. Influential Software brings the technique. Put the two together and you have a recipe for digital success.
If you're interested in finding out more, why not visit our dedicated site?
Welcome to the 21st-Century Renaissance: Digital Transformation in the Creative Arts
Posted on Friday 2nd November 2018 11:24
If you think art is timeless, think again… the digital transformation in the creative arts is here, and it's changing the way institutions and artists interact with their audiences worldwide.
Art and Industry: Not So Different After All
It's popularly believed that artists work with pure ideas, far from the worlds of trade and industry. A quick look at art history, however, says otherwise.
Take the colour crimson, a pigment made from crushed insects. This imported substance was once so precious that Medieval Europeans accepted it as currency. More recently, we have the oil industry to thank for acrylic paints, used by artists such as Mark Rothko.
But in the 21st century, we're at the dawn of a new renaissance: the digital transformation in the creative arts. New forms of collaboration and representation are changing art institutions as much as the art itself.
So what exactly is digital transformation, and why do the creative industries need it?
What Is Digital Transformation in the Creative Arts?
Digital transformation means both a culture shift towards innovation, and embracing new technologies such as the Internet of Things, blockchain, and machine learning. We can already see how these are changing customer expectations and allowing organisations to use data as never before.
The digital transformation process has four elements: decisioning, innovation, automation, and connectivity. Supporting all of these is a fifth element, enablement.
Decisioning: the ability to collect, integrate, manage, and transform data into insights and outcomes.
Innovation: a fundamental shift towards long-term creative thinking, with the customer experience always in mind.
Automation: this leaves your employees free to think big, instead of fixing manual errors or duplicating labour.
Connectivity: cloud computing, integration, API, and data management work together as one unifying force.
Enablement: ensuring every part of the organisation has the culture and knowledge it needs to leverage the four elements above.
For artists, these elements open up a world of collaborative and data-driven experimentation. For art institutions, they offer unparalleled understanding and interaction with their audiences.

Digital Transformation in Art
The publicly funded arts sector is facing budget cuts and greater demands from funders. At the same time, their audiences are seeking new ways of connecting with culture.
Art institutions and artists have realised that if they don't embrace these technologies, they risk being sidelined by the new generation.
Major art institutions have announced DT initiatives in recent years, with Tate stating its plan to "embed digital skills, processes and a digital culture across the organisation to make digital a dimension of everything that Tate does".
Digital technologies are also enabling radical changes to our perception of art. In April of 2018, a group of artists created an Augmented Reality (AR) app that transformed Jackson Pollock's paintings in New York's Museum of Modern Art.
Digital Transformation in Publishing & Literature
For publishers, digital transformation gives editorial managers agile tools to avoid bottlenecks, fast-track approvals, and streamline development. In turn, this means writers can be published faster, cleaner, and with the greatest reach.
But can digital transformation help writers in their actual work – writing? Jodie Archer and Matthew Jockers, authors of The Bestseller Code, have shown how AI can predict the next fiction bestsellers. In an industry where John Grisham was turned down by 16 editors, AI might make a big difference in aligning publishers with what readers want.
Major UK publishers – including Taylor & Francis, Harper Collins, Bloomsbury, and Oxford University Press – have asked Influential Software's publishing consultancy to transform them into digital enterprises.
Digital Transformation in Music
We might say that digital has not been kind on the music industry. Many bands and labels are struggling against the tide of streaming music and free downloads.
Rather than accept decline, one band decided to take the challenge head-on. As Progressive metal band Ne Obliviscaris say on their Patreon site, "We have inherited a broken system that is no longer what it once was, yet has not found a definitive new way forward…. So where to from here? Well, we want to create an interactive fan experience unlike any band that has come before us."
The band crowdfunded its world tour in 2014, with a special offer that the funders would receive two limited edition EP's. They also created an online membership scheme where fans can get free tickets to shows, access to live interviews with the band, tutorials, dinner with the band, and VIP access.
Digital Transformation in Architecture
Architects have been using digital design tools for a long time. But until now their models were either on-screen or small-scale.
With mixed, augmented, and virtual reality, they can put themselves and clients inside the building before the building work has even begun.
These digital tools allow teams and clients to explore design choices from an informed perspective. Architects say that these previews minimise on-site changes and remedial work after construction.
Are You Ready for Digital Transformation in the Creative Arts?
As these examples show, digital transformation is not hype – it's happening.
The Influential Software team has lived the digital revolution first-hand, with over 25 years of experience in the industry. Our expert consultants, service providers, and developers work in tandem to ensure UK businesses have the tools and knowledge to exploit digital. That expertise is invaluable when embarking on your transformation.
If you're eager to learn more about our services, contact a member of our digital transformation team.
New SAP S/4HANA Cloud Website
Posted on Friday 13th July 2018 3:00
Influential Software has launched our S/4HANA Cloud website to promote our expanding SAP S4/HANA Cloud ERP services, bringing intelligent Cloud ERP BI to small and growing UK businesses.
Need SAP S/4HANA Cloud Services?
Look No Further
Ever expanding its services to beat the cutting edge, Influential Software is proud to announce a dedicated site for S/4HANA Cloud ERP services and solutions.
The newly launched www.s4hana-cloud-influential.com showcases our expertise in this rapidly developing area, from migration to the cloud and on-premise solutions.
Since SAP announced that it would discontinue support for SAP© ECC in 2025, the window for cloud-migration is growing narrower by the year. Many of our clients are waking up to the necessity of moving now rather than later. Our advice is, don't leave it too late!
The Latest and Greatest SAP Offering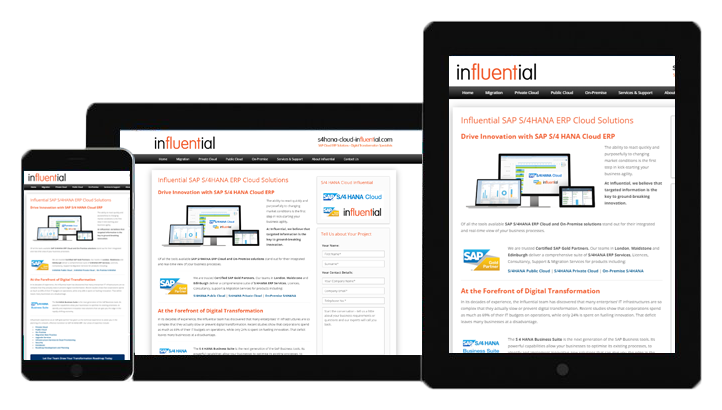 As a long-time SAP Gold Partner, Influential Software is expertly positioned to evaluate the latest SAP offerings in relation to your business needs. S/4HANA brings a host of benefits to businesses, connecting all your processes and providing live information and insights. More than just an upgrade, the power of HANA has given S/4 the freedom to totally rebuild its applications. Here are a few of the major advantages that arrived with SAP Business Suite 4:
use planning, execution, prediction, and simulation to study any kind of insight from any type of data across your business, all in real time
connect to social and business networks, devices, people, and the Internet of Things
gain the agility to transform your business processes and achieve new levels of efficiency
If these benefits seem like a manifesto for digital transformation, then that is no coincidence. SAP S4/HANA Cloud ERP is the face of the future in a world where IT is central to business success.
Last Call for the Transformation Express
For Influential Software, digital transformation is more than a buzzword. Today's customers demand services that are fast, personalised, and always available. The essence of digital transformation is finding the right IT infrastructure to meet that demand.
SAP's roadmap for 2025 and beyond is designed to simplify your infrastructure. They do this by focusing on one digital core, their SAP HANA in-memory database. A second big change is SAP's decision to go open-source with Linux. Our SAP team specialises in designing secure, high-performance, and highly available Linux data centres.
"To Cloud or Not to Cloud?"
"That is the migration," as Shakespeare may have written. In fact, there are many more than two options. From S4/HANA Private Cloud and SAP S/4HANA Public Cloud SaaS to On-Premise S/4HANA ERP and sub-categories within these, S/4HANA can adapt to a range of configurations to suit your business. Among these options, it can be a challenge for businesses to balance the factors of cost, connectivity, agility, and governance. Thankfully, SAP-certified S4 HANA Consultancy services are on hand to assess your requirements and define the best solution for you.
Visit the S/4HANA Cloud Website
If you would like to know more about our S/4HANA Cloud, please visit the S/4HANA Cloud website to find out more. Or if you are ready to speak directly with our SAP Gold Partner specialists about S/4HANA Cloud, Digital Transformation or Business Intelligence, click the button below – and let's get your business moving to the cloud!
Influential Welcome New Clients in Q4, 2017
Posted on Wednesday 28th February 2018 3:44

Influential New Clients in Q4, 2017 – Digital Transformation and business agility
2017 closed strongly, bringing a host of new clients and projects. It continued the trend we found earlier in the year of more and more businesses waking up to opportunities that the uncertain UK economic climate is presenting. Allowing smaller, more agile businesses to align themselves to disrupt the competition and seize the initiative.
'Digital Transformation' is the buzzword all too often banded about, but digitally integrating business strategy and data it is key for growing companies not only to survive, but to make the leap to the next stage. Digital integration and digital transformation are the core of Influential's products and services. From Software Development and API management, through Business Intelligence and Analytics solutions, to our comprehensive (and award winning!) support and maintenance services, Influential are helping more and more businesses become agile, forward-looking businesses.
If your business needs to take the next step, contact Influential today.
New Clients in Q4, 2017, included:
Acteon Group Limited

Fixi

House of Fraser

Optimum Reports

Portsmouth City Council

Scottish Prison Service

Tower Hamlets Council
---
Sector: Engineering
Website: https://acteon.com/ 
Acteon is a world leader in subsea solutions and offshore engineering services. Their offerings are shaped around a deep understanding of their clients' businesses and they are a global partner for operators, contractors and drillers in four key areas of expert capabilities: Survey Monitoring and Data; Risers and Moorings; Seabed Foundation Technologies; Project Support Services. 
Acteon's ultimate aim is to define, shape and lead the subsea services market. The Acteon Group itself brings together services that are recognised as being leading services providers in their own right. All of these companies share knowledge and experience to the benefit Acteon clients – operators, contractors and drillers alike.
---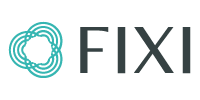 New Client:
Fixi
Sector: Finance
Website: https://www.fixi.com/
FIXI PLC is a brokerage house that provides foreign exchange, bullion, and OTC solutions.  
Based in London and founded in 2005, Fixi PLC offers electronic platforms to trade online and asset management solutions for individuals. Their clients are both professional and institutional.
---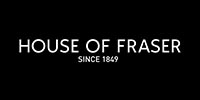 New Client:
House of Fraser
Sector: Retail
Website: https://www.houseoffraser.co.uk/
House of Fraser (fondly known by those who love them as 'HoF') have been on a mission to provide their clients desires for more than 150 years. Starting out from a humble Drapery Shop in Victorian Glasgow they have grown to be an strive to continue making history every day. Their goal is to be much more than just a house, to be a 'whole universe full of your favourite things'.
---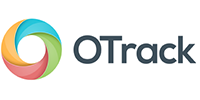 New Client:
Optimum Reports
Sector: Information Technology and Services
Website: http://www.optimumreports.co.uk/
Optimum Report work with businesses complex and daily reporting needs, working directly with business users to capture business exacting reporting requirements.
Optimum Report also develop reporting solutions such as OTrack, a unique tool for educational institutions which makes pupil assessment tracking a perfect fit for schools. OTrack allows an institution to compare and track pupils attainment and progress at the touch of a button.
---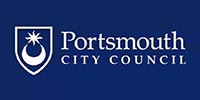 New Client:
Portsmouth City Council
Sector: Government
Website: www.portsmouth.gov.uk
Portsmouth City Council is the local authority of the city of Portsmouth, Hampshire.
As a unitary authority, Portsmouth City Council has the combined powers and functions of both a non-metropolitan county and district council. In charge of billing, such as collecting and business rates and tax, it also processes local planning applications, municipal services and  environmental health, as well as local education, libraries and social services.
---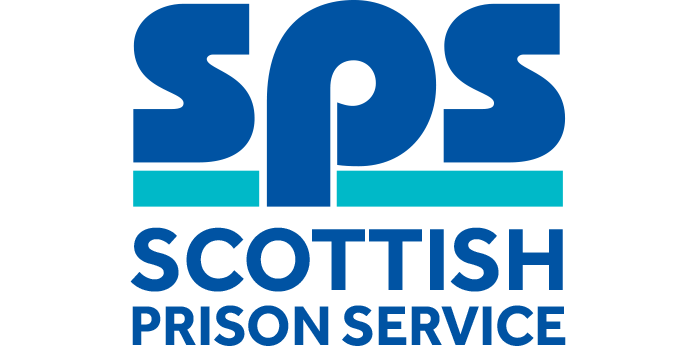 New Client:
Scottish Prison Service
Sector: Government
Website: www.sps.gov.uk
The Scottish Prison Service (SPS) was founded in 1993 and is an agency of, and funded by, the Scottish Government. It is a public service-led delivery agency whos core legal requirements are to deliver custodial and rehabilitation services for those sent to it by the courts. The SPS also delivers a range of operational services for the Scottish Government with the principal objective being to contribute to making Scotland Safer by Protecting the Public and Reducing Reoffending.
To deliver upon these objectives, the SPS agrees a service framework with each public sector prison and manages private sector providers of prisons and custodial services under contract arrangements. This includes 13 publicly managed prisons and 2 privately managed prisons.
For 25 years Influential Software has delivered quality business software & data solutions from within the UK. If you would like to talk to us about a business intelligence solution, software solution or any IT project you need to deliver successfully, please contact us.
The Importance of APIs: Imagine a World Without Them
Posted on Monday 5th December 2016 10:30
What would happen if we woke up tomorrow and APIs simply didn't exist? We know they're a part of modern technological development and disruption, but do we really understand the importance of APIs?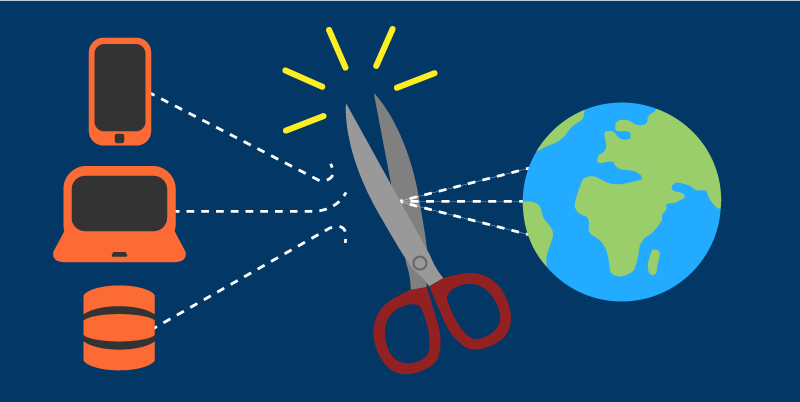 Imagine this: the clock strikes midnight and APIs no longer exist.
Off goes your alarm and you reach for your smartphone: Facebook, Twitter, and every other social network isn't working. Your weather app has no information to help you choose the appropriate outfit for the day and Google can't find any traffic updates to help plan your travel. If you like to browse the morning headlines then you're out of luck – the news app has gone silent.
Without APIs, we're left with "application islands" – a world of isolated data and applications that can't communicate. Without the 'digital glue' of APIs to hold systems together, the technologies we have come to expect and rely on simply won't work… and it doesn't just stop at social media.
A World Without APIs
Instant messaging applications give way to phone, email, or SMS – assuming that none of the back-end systems of your network provider use APIs to deliver their service. Global communication as we know it is gone. Without APIs, any and all services run from remote or cloud-based servers cease to function.
Say goodbye to Youtube, Netflix, FreeSat, Sky+, or Tivo; you'll have to rely on video entertainment services delivered by cable. Online bookings won't work; everything from the cinema to flight and rail travel will only be bookable via interaction with a human being.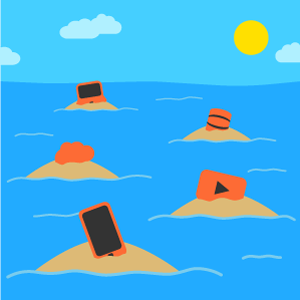 You can't check your banking information online anymore; you'll have to visit a branch for details and an ATM to withdraw cash – again, assuming that ATM back-ends are API-free. Shopping online is a thing of the past – it's back to physical catalogues and coupons sent via paper post.
We'll be amazed by how many seemingly safe, non-cloud services fall down because some parts of their systems rely on APIs. The standardisation, reuse, and global sharing of APIs mean that companies and individuals everywhere leverage them for their business. Processes, services, and activities around the world will grind to a halt.
A Future Without APIs
So, what next? Consumer expectations of seamless connectivity and services are a product of APIs. Without them, business strategies will resemble those of 20 to 30 years ago, when success was dictated by a company's size and resources.
Organisations worldwide utilise APIs for digital transformation and business growth, adapting to the disruption caused by the 4th Industrial Revolution – disruption that has suddenly stopped. Businesses no longer need to adapt for survival, and those that have failed to keep technologies and processes up-to-date may even be better off.
APIs are a democratiser in business, levelling the playing field so that SMEs and startups can compete with FTSE-100 companies. In our new API-free world, the web-startup from home scenario is no longer possible, and global offerings have to be fundamentally reassessed. The exponential increase in technological development slows to a crawl and businesses' growth requires a different kind of innovation – innovation that might be a struggle for many to achieve.
An entire generation of people has grown up with API-powered technologies and services at their fingertips, absorbing information in a totally different way to generations past. The human thought process has evolved; problem-solving now demands the approach of "ask Google" and instant access to information through the internet. This new generation, shouldering the burden of society's future, will have to learn about technology all over again. It will be a long time before we regain the technological functionality we once had, if it ever happens at all.
Why It's So Important To Understand This
APIs, thankfully, aren't going anywhere. They're integral to the way our technologies, society, and culture have evolved – which is why businesses can't afford to ignore them.
APIs are a core part of the disruption in Industry 4.0 and many believe that API-led connectivity is the solution to meeting the increasing demands on IT. A 2016 report about connectivity showed that 91 percent of business IT decision makers globally have an API strategy in place, or plan to have one by the end of this year. For the remaining 9 percent, time is running out to maintain a competitive edge.
There's no time like now to start forming your API strategy. Need some help? You know who to ask.
Related Articles:
Business Success in the 4th Industrial Revolution
Posted on Tuesday 15th November 2016 10:30
The 4th Industrial Revolution is here and for business to survive it must adapt – quickly. To do so we must first understand the 'Industry 4.0' disruption; the impact and risk for business, and the necessary change for survival.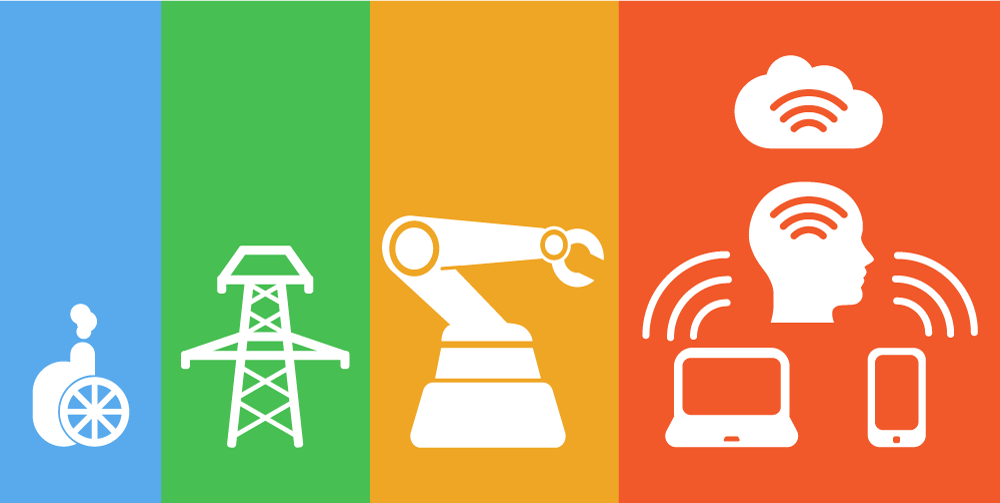 What is the 4th Industrial Revolution?
'The 4th Industrial Revolution' or 'Industry 4.0' is a topic that has been picking up momentum in discussion for the past few years – propelled to the forefront of conversation as the focal point of the World Economic Forum earlier in the year.
So what is it? Let's take a look at the industrial revolutions that have come before:
 
The 1st Industrial Revolution

 brought the transformation of labour, from hand-production to water and steam powered machines.

 
The 2nd Industrial Revolution

: The Technological Revolution. The industrialisation of Society connected disparate existing networks, the movement of people and ideas, the electrification of processes and production lines.

 
The 3rd Industrial Revolution

: Manufacturing goes digital. Technologies converge, web-based processes and new robots allow for ultimate customisation and bespoke production.  

 

The 4th Industrial Revolution marks the blurring lines between the real world and the technological world.
Advances in wearables, virtual reality, artificial intelligence, robotics, voice-controlled homes, Big Data Analytics and the Internet of Things – all are part of a new wave of 'cyber-physical' systems that are changing the playing field.
Human beings are connected to technology, to systems and to each other. The overlap of technology into our personal and professional lines is growing and it's getting harder to see where one ends and the other begins.
What Does It Mean For Business?
Like any change, the 4th Industrial Revolution means disruption.
New technologies are evolving exponentially, increasing the demand on IT to deliver more, faster. With the old business & operational model, the gap between demand and delivery is going to get wider and wider.
The impact on business is already clear: only 12% of the Fortune 500 firms in 1955 were still in business in 2015. Companies that can't meet demands will fail and there will be no shortage of competitors to take their place.

Adapt To Survive: Embrace the Disruption
Adaptation is critical, but it isn't enough to simply react after demand has increased. The best defence is a good offence – businesses that survive will be the ones doing the disrupting.
The key is to act now; to reexamine the way we do business and change the approach to meet demands. This means more than simply digitizing systems as we did during the 3rd industrial revolution.
Industry 4.0 calls for digital transformation; innovation of products, services, the role of IT and the entire operational model. Connectivity is essential which will mean a shift to standardised, reusable assets such as APIs.
Many leading technology companies are already embracing the disruption and we're thrilled to be partnered with them. Solutions such as MuleSoft's AnypointPlatform are designed to support frictionless connectivity between systems and applications with API-led connectivity.
Business Intelligence tools such as IBM Cognos Analytics and SAP BusinessObjects offer powerful business insights. This business-critical data is vital for the process of reexamination and laying out the steps towards innovation.
Are you ready to embrace the disruption? Talk to the Influential experts about getting started.
Related:
Bridging the IT Delivery Gap
Posted on Wednesday 9th November 2016 10:30
Technology is changing and the space between demand and delivery – the IT Delivery Gap – is only going to get bigger. What impact will the gap have on businesses and what can be done to bridge it?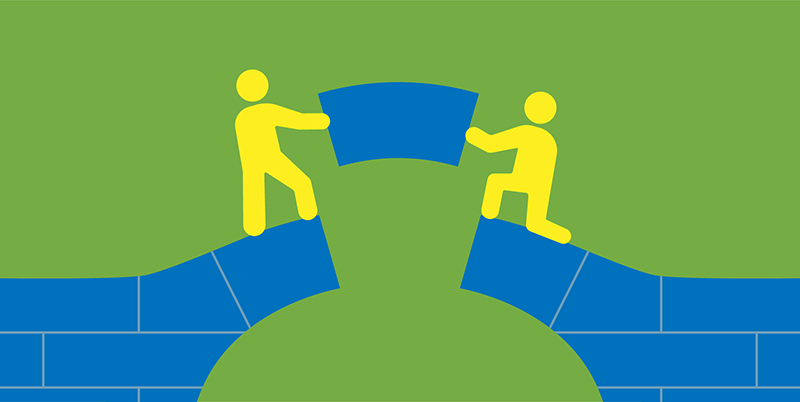 What is the IT Delivery Gap?
It's no secret that the world is changing. New technologies are emerging rapidly, such as IoT, Mobile, Big Data Analytics, SaaS and Cloud adoption – all evolving at an exponential rate.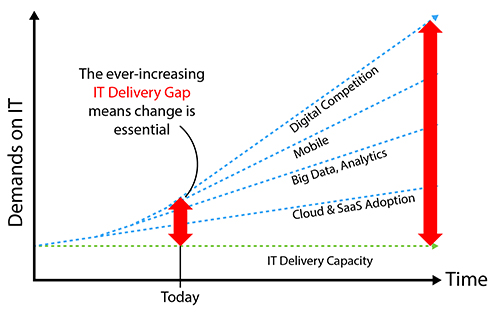 New applications add to data production, and require more connections and integration. As Businesses attempt to leverage this new technology, to meet customer and partner expectations, the pressure falls on internal IT teams to deliver results, fast.
The space between the demand and the delivery capacity is called the IT Delivery Gap. Unless IT budgets and resources grow at the same rate as the demand, IT simply cannot bridge the gap.
The traditional operating model is a project-based approach where IT projects are standalone and each new application is built from scratch. This operational model offers limited room for growth, with IT delivery capacity remaining unchanged. Meanwhile technologies continue to evolve and expand and the demands on IT increase.
We're in a new age of industrial revolution and the future of the traditional model is inevitable: the IT Delivery Gap will grow and businesses will be unable to meet demands.
What are the solutions?
Increase the Pressure
A knee-jerk reaction to is to try increasing output to meet demand without any change to IT resources; the old, budget-driven 'do more with less' approach that can do more harm than good. Higher pressure on IT delivery may have the opposite effect than desired, compromising quality of work and reducing morale, which may negatively impact productivity.
Improve the Resources?
Some companies can afford to increase the IT budget, adding staff and enhancing tools, a stop-gap solution that can be costly if not applied carefully. It can increase output in the short term, but IT budgets aren't limitless. Expansion of resources will reach maximum capacity and the IT Delivery Gap will just keep growing.
It also doesn't fix the problem of the connectivity mess as new standalone applications are built and point-to-point connected to everything else. The typical reaction to prevent breaking to this fragile system is to freeze development and innovation – a one-way ticket to ultimate business failure.
Future-Proof Solutions: Change the Approach
Digital Transformation is essential and involves more than just 'going paperless'. It calls for a change of the operational model, the role of IT and the culture of digital system development. The key is to create systems built for change; to innovate rather than reinvent.
Experts such as MuleSoft believe that API-Led Connectivity is the answer. APIs are reusable, sharable assets that speed up development and allow frictionless connectivity to other systems – the basis of an 'Application Network'.
Reusing assets transforms the time and resources required to deliver IT projects and creates plug-and-play ability for fast, easy connectivity to anything, anywhere. User-friendly interfaces like the Anypoint Platform allow anyone to build and manage these APIs and connections, relieving pressure from IT teams and enabling self-service.
Are you ready to transform your enterprise?It's clear that the IT Delivery Gap is a growing concern for businesses and that change needs to happen fast. What's unclear is who will adapt to meet the demands and who won't. At Influential we're already helping businesses to forge their plans for digital transformation and close the IT Delivery Gap for good.
Related:
Influential Joins the Data Revolution at Big Data LDN 2016
Posted on Monday 31st October 2016 2:30
The Influential Java Team is gearing up to attend the inaugural Big Data LDN (London) event this week; a brand new 2-day conference and exhibition for the discussion and showcase of the tools and processes for building dynamic, data-driven enterprises.

This week marks an important event on the Influential calendar: It's the inaugural Big Data LDN event. Members of the Influential Java Development  team are registered to attend, excited by the enticing range of speakers and topics scheduled for the two-day event.
At Influential, Big Data is a key component in countless development and Business Intelligence projects, and our teams are keen to hear the latest from the suppliers of leading Big Data tools and services.
What is Big Data LDN?
Big Data LDN (London) is a new two-day conference and exhibition focused on Big Data and Analytics, and how to build dynamic data-driven enterprises.
The aim of the event is to provide practical, actionable insights on delivering business value in an increasingly data-driven world – a mission Influential understands very well.
A "stellar" line-up of speakers has been promised including 80+ engineering gurus, open-source visionaries and real-world pioneers – all of whom are ready to deliver their "cutting-edge" practical advice to the eager delegates. The conference and seminar programme will offer strategic guidance and actionable technical insights. The goal? To enable confidence and deliver expertise for delegates when tackling Big Data projects.
The Big Data LDN Exhibition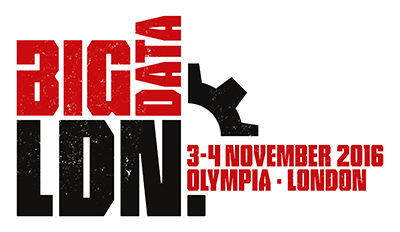 The perfect complement to the seminar programme, the Big Data LDN exhibition will bring over 70 leading Big Data and Analytics vendors and service providers together under one roof. Such a range of experts and service from around the world promises to be a fantastic showcase of the tools and solutions available to those looking to become a Data-Driven Enterprise.
Our developers can't wait to engage with the hands-on product demos and technology test-drives; top-grade technology from blue-chip companies and "hot" new start-ups. Part of our continued drive to innovate and provide enterprise-enhancing data solutions, Big Data LDN is a vital event to attend – and a shoo-in addition to next year's calendar as well.
The message of Big Data LDN is that "Change is coming". Here at Influential we completely agree and are ready to embrace it, arms open. #BigDataRevolution
Need Help With Your Data-Driven Enterprise?
For 25 years Influential Software has delivered quality business software & data solutions from within the UK. If you would like to talk to us about a business intelligence solution, software solution or any IT project you need to deliver successfully, please contact us.
MuleSoft® Partner Enablement Day 2016
Posted on Friday 28th October 2016 10:30
Influential teams took their MuleSoft expertise to the next level at the October 2016 MuleSoft Partner Enablement Day, London. Official Partners attended from far and wide to hear MuleSoft's vision for Anypoint, API-led connectivity and Application Networks, and to learn first-hand how to leverage the technology to the max.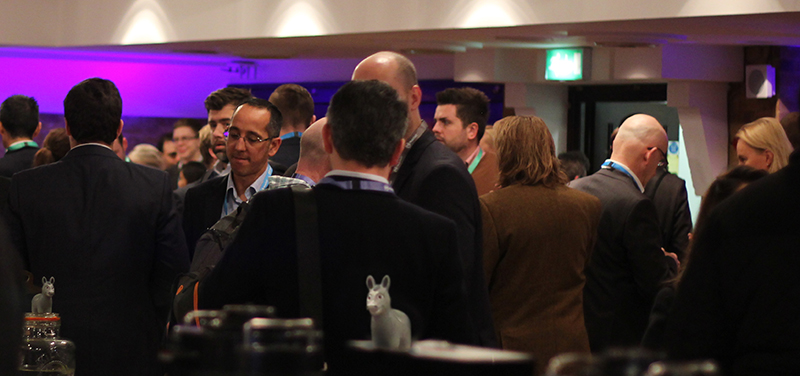 Last week Influential attended the MuleSoft Summit, a day open to any and all interested in learning about Digital transformation, API-led connectivity and how MuleSoft is driving innovation with the Anypoint Platform.
The day-long event was followed by a second: an enablement day tailored specifically for those in the MuleSoft partner program. As excited new additions to this program, the Influential teams were keen to take up the chance to enhance our knowledge of MuleSoft's technologies and projects.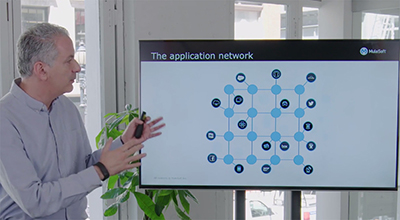 The continued growth of APIs in enterprise technology is a pattern reflected in the vision for the future that MuleSoft delivered at the event, with API-led connectivity the key to their proposed Application Network (left; MuleSoft CTO Uri Sarid presents the Application Network).
At Influential we're passionate about technology and dedicated to exploring the best ways to help our customers. Understanding the power of API-led connectivity and Application Networks is a vital component in maximising results and driving innovation for our MuleSoft projects.

We value our commitments to partners and clients. Attending events like this Enablement Day is the ideal opportunity to work closely with our partners to understand the software to the fullest, and to fully leverage the transformative impact to business that we can offer.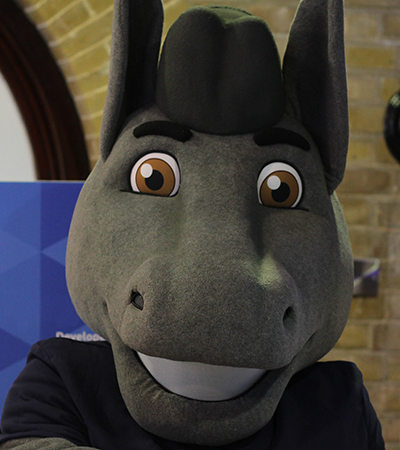 Want to learn more about the Anypoint Platform™ and our MuleSoft Partnership?
For 25 years Influential Software has delivered quality business software & data solutions from within the UK. If you would like to talk to us about a business intelligence solution, software solution or any IT project you need to deliver successfully, please contact us.