BI Driving the UK's Fastest-Growing Businesses
Posted on Friday 22nd March 2019 2:58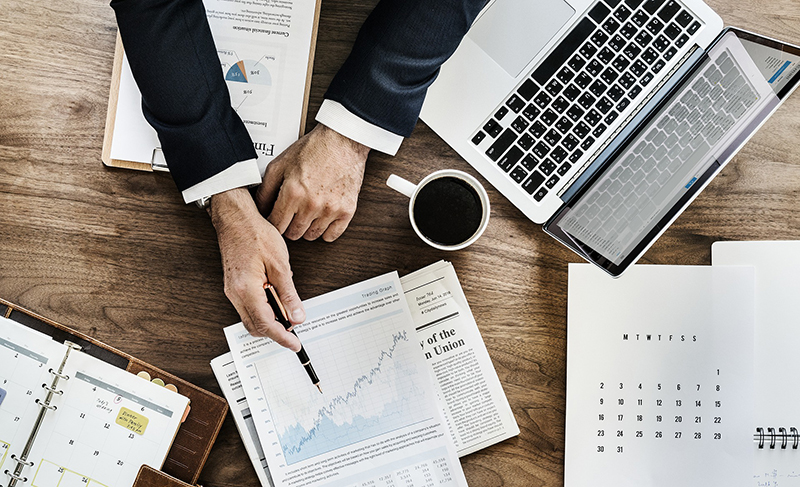 For a keen observer, the latest Sunday Times Fast Track 100 proved a long-held point: that BI is crucial for business growth. In fact, the numbers speak for themselves:
Fast Track companies using BI software saw average sales of £39 million, while the others had just £24 million.
Overall, the percentage of Fast Track companies using BI was three times more than the UK average.
This means that BI is highly likely to increase your company's growth, even if your growth is already strong. And if you're not growing as fast as planned, then BI might hold the answer.
Why BI Powers Growth
In today's market of innovation and disruption, the key currency is information. It's not the large but the clear-sighted and quick-witted who succeed. And Business Intelligence is exactly what the name suggests – the brain of your enterprise.
1. All-Round Visibility
With trusted information flowing from all channels, business leaders can see everything quickly and reliably. From the big picture to the granular detail, nothing can escape their calculations. And that clarity enables an equally decisive response.
2. Secure Collaboration
Modern BI allows departments and teams to monitor their past, present, and predicted performance, as well as opening this information up to all desired users. When departments break down data silos and work together, your overall efficiency is bound to increase.
3. Beyond Bias
Disparate data leads to divergent thinking. For any kind of strategic thought, you must first agree on the facts. Business Intelligence provides the objectivity, so your teams can inject the creativity.
4. Rapid Decisions
The latest BI solutions automate the grunt work with artificial intelligence and machine learning. That helps you reach crucial insights faster and with greater accuracy. In the hyper-competitive environment of today, that's a real advantage.
5. Basis for Innovation
By dealing with vast data volumes at unprecedented speed, modern BI excels at its purpose: laying the ground for human decision-makers. Business Intelligence tells you the "is", so you can decide the "ought" – coming up with a game-changing business strategy.
Looking for the benefits of BI?
New SAP Leonardo Website
Posted on Monday 10th December 2018 3:56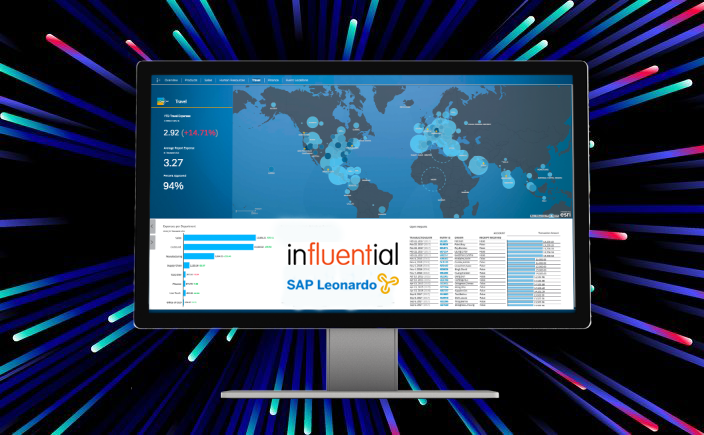 Digital transformation is about using technologies to connect employees, things, finances, data, and customers into an agile whole. SAP is enabling this change by bringing the key technologies into one platform, SAP Leonardo. As an SAP Gold Partner with decades of experience in these tools, Influential Software is in an ideal position to provide SAP Leonardo services. Now we're promoting these services via our new SAP Leonardo website.
Your Digital Consultants
SAP Leonardo is a box of flexible of tools. Like any tool, these technologies have the best effect in the hands of an expert. To help clients make the most of SAP Leonardo, our team can identify, select, customise, and implement the options that best suit their goals.
Digital transformation is an ongoing process, attempting to keep innovation and customer-centric practices at the heart of business. For that reason, many businesses are not aware of their true digital potential. Influential Software's consultants work with stakeholders to pinpoint the areas that are ripe for change, before guiding the business through the process itself.
Typical outcomes of our SAP Leonardo consultancy include increased customer satisfaction, optimised production, reduced wastage, higher process efficiency, boosted revenue, and access to new markets.
Machine Learning Solutions
SAP Leonardo platform supports machine learning tools for a host of revolutionary uses.
Use algorithms to design more effective processes, automate customer interactions, streamline payments, accelerate services, predict trends, and analyse marketing campaigns.
Blockchain Technology
Blockchain solutions offer a breakthrough in the speed and security of multi-party processes.
Prevent illegality, track goods and processes, automate actions based on your criteria, meet reporting requirements easily, and share documents in safety.
SAP Leonardo platform offers two blockchain technologies, SAP Cloud Platform Blockchain and SAP HANA Blockchain Service.
Internet of Things Connections
The SAP Leonardo IoT Bridge is a system connecting products, assets, fleets, infrastructure, markets, and people.
With applications from power grids to agriculture, or from driver safety to engine design, IoT is quickly showing its value for UK businesses.
Advanced and Insightful Analytics
SAP Leonardo's analytics solutions combine machine learning with predictive technology.
By understanding data on a deep, real-time basis, businesses can foresee the trends to come. This allows you to boost returns in marketing, sales, and production.
Big Data Services
Turning large volumes of data into actionable intelligence is a cornerstone of agile enterprise.
SAP Leonardo big data tools underpin your efforts in data-driven marketing, customer analysis, machine learning, and business analytics.
Data Intelligence Tools
Data is one of your most valuable commodities.
SAP Leonardo data intelligence can help you convert data into revenue with a Data-as-a-Service (DaaS) stream, embed it into your processes, turn it into insights that drive performance, or use it to create innovative new products.
When Technology Meets Technique
SAP Leonardo brings the technology. Influential Software brings the technique. Put the two together and you have a recipe for digital success.
If you're interested in finding out more, why not visit our dedicated site?
New IBM Planning Analytics Website
Posted on Sunday 9th September 2018 12:02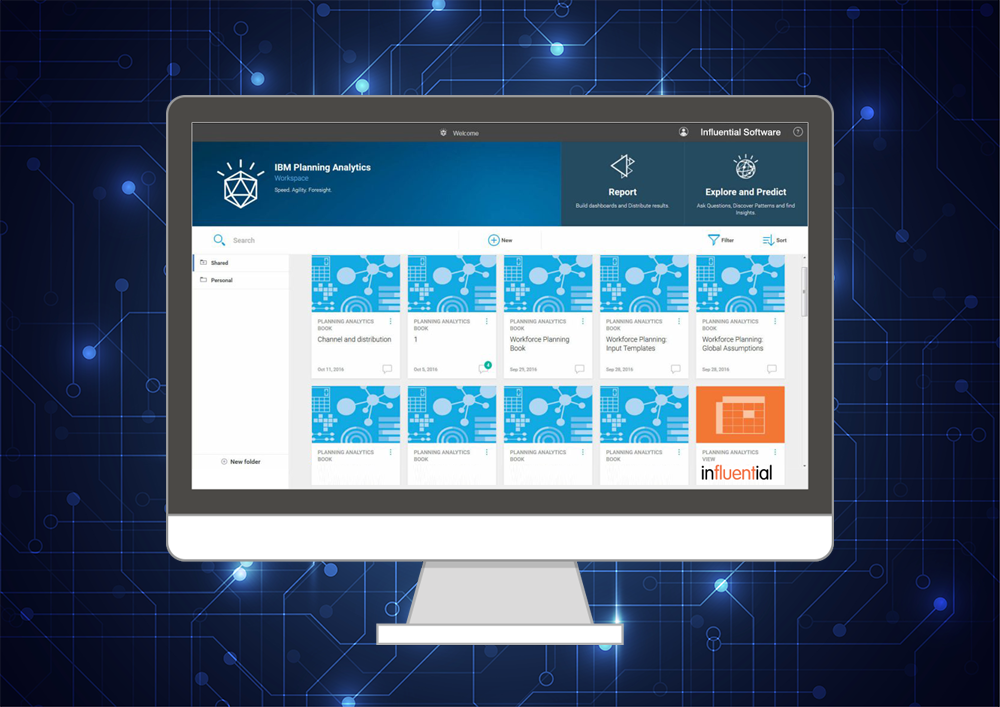 Planning Analytics is the latest improvement in the IBM TM1 series. New capabilities for planning, budgeting, forecasting, and analysis make this a faster, leaner, more powerful business tool. And with thousands of successful projects over two decades, our IBM Partner team is best placed to support the transition to Planning Analytics. That's why we're promoting our services through a dedicated IBM Planning Analytics website.
New Features in Planning Analytics
IBM has listened to customer feedback and introduced some key new features in Planning Analytics.
One major development is the new Workspace interface. Make it easier for your team to perform reporting, analysis, and write-back, while navigating multi-dimensional cubes and sharing results with others. Enjoy the intuitive interface on your tablet while on the move. And with 25 different images, charts, maps, and scorecards, there's never been a more compelling way to share your data.
Excel users will be thrilled at the IBM Planning Analytics for Microsoft Excel add-on. This successor to IBM Cognos Analysis for Microsoft Excel (CAFE) gives improved performance over wide-area networks and is naturally integrated with Workspace.
In terms of analysis, Planning Analytics allows access to data points you could never have reached before. The "hierarchies" capability goes beyond the usual definition of cubes. Explore data with attributes such as customer, product, sales program, and more.
And everyone in your company will be pleased to hear that Planning Analytics is automatically compliant with the EU's General Data Protection Regulation (GDPR).
Welcome SMEs with Express
Formerly IBM Cognos Express, the IBM Planning Analytics Express format is ideal for small businesses or teams. Use the full features of Planning Analytics, at the right size and for an affordable price.
All Deployments Available
Planning Analytics supports the full range of deployment options, from on-premise to cloud and hybrid. This means the highest flexibility for your business. With on-premise deployment, your organisation can meet its in-house policies easily. The cloud deployment option means faster entry at a lower initial cost. Hybrid deployment can be the best of both worlds, giving control where you need it alongside the benefits of cloud.
Influential Software – the IBM Experts
Our team has been serving UK businesses with IBM and Cognos solutions for over 25 years.
To find out more about our custom partner services, feel free to visit our dedicated IBM Planning Analytics website.
New Power BI Services Website Launched
Posted on Tuesday 24th July 2018 11:05
Our Power BI Consultancy team is pleased to announce the launch of a new Power BI Services Website.
Thousands of clients, small and large, have transformed their businesses with Influential Software's BI services over the past 20 years. At the same time, we understand that business intelligence offerings are rapidly evolving, and work to ensure our clients stay ahead of the competition.
Power BI is an agile BI tool that provides SaaS insights for both growing business and enterprise teams. To ensure our clients get the very best ROI from Power BI, we provide consultancy and support services to ensure your teams and your business get the best out of the amazing Power BI toolset.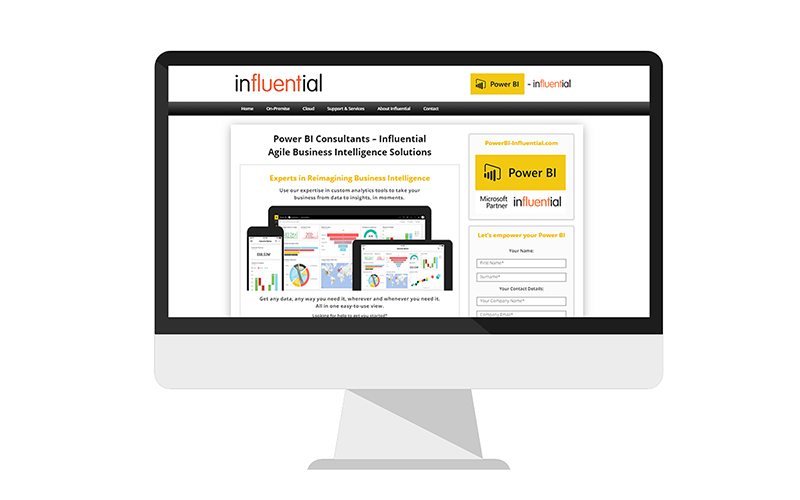 Are you ready to optimise your business? Find out how to leverage the ever-growing volumes of data that are crucial to keeping your market edge.
Influential Software's Power BI support and consultancy services are based on years of experience, and thousands of successful BI implementations. Our priority is maximising your system's suitability to your business processes, resulting in fewer man-hours and higher ROI.
Power BI software is a SaaS-based online service, first released in 2015. Businesses can use Power BI Desktop to create powerful connections, models, and reports for sharing on Power BI.
The service has persisted in the highly competitive BI market because of its flexibility and ability to work with a wide range of software. The Influential Software team is expertly qualified to design the optimum Power BI Services for you.
Eminently Integrated
One of the major benefits of Power BI is its wide connectivity. Businesses can consult us on the best use of Power BI with sources such as Excel, Azure, CSV, Web Pages, MySQL, Microsoft Dynamics CRM, Sharepoint Lists, Oracle, Salesforce, and MailChimp.
Cloud Connections, On-Premise Possibilities
While Power BI is primarily a cloud-based analytics service, on-premise options such as on-premise Power BI Report Server are available. Other on-premise solutions include the Data Management Gateway and Power BI Mobile Apps, meaning there is no one-size-fits-all solution.
Into the Azure
Connectivity with Azure cloud services such as Azure HDInsight, Azure Blob Storage, and Azure Table Storage make Power BI a powerful tool for refining data. Influential Software's accredited trainers and skilled implementation specialists are primed to assess your needs and provide effective solutions.
Power BI Services Website
You can visit our Power BI services website to find out a little more about Power BI options. Or, if you are looking for more agnostic Business Intelligence consultancy, advice or solutions, why not ask have a chat with our Business Intelligence team to find out what options would best suit your business.
How Can I Unleash the Full Potential of IBM Cognos Analytics?
Posted on Thursday 31st May 2018 5:25
IBM Cognos Analytics is a really great piece of kit for helping to drive future business decisions. But with so many features, including an intuitive user dashboard and extensive reporting functionalities, are you sure you're getting the most out of your investment? We offer a few simple tips to help businesses unleash the full potential of IBM Cognos Analytics.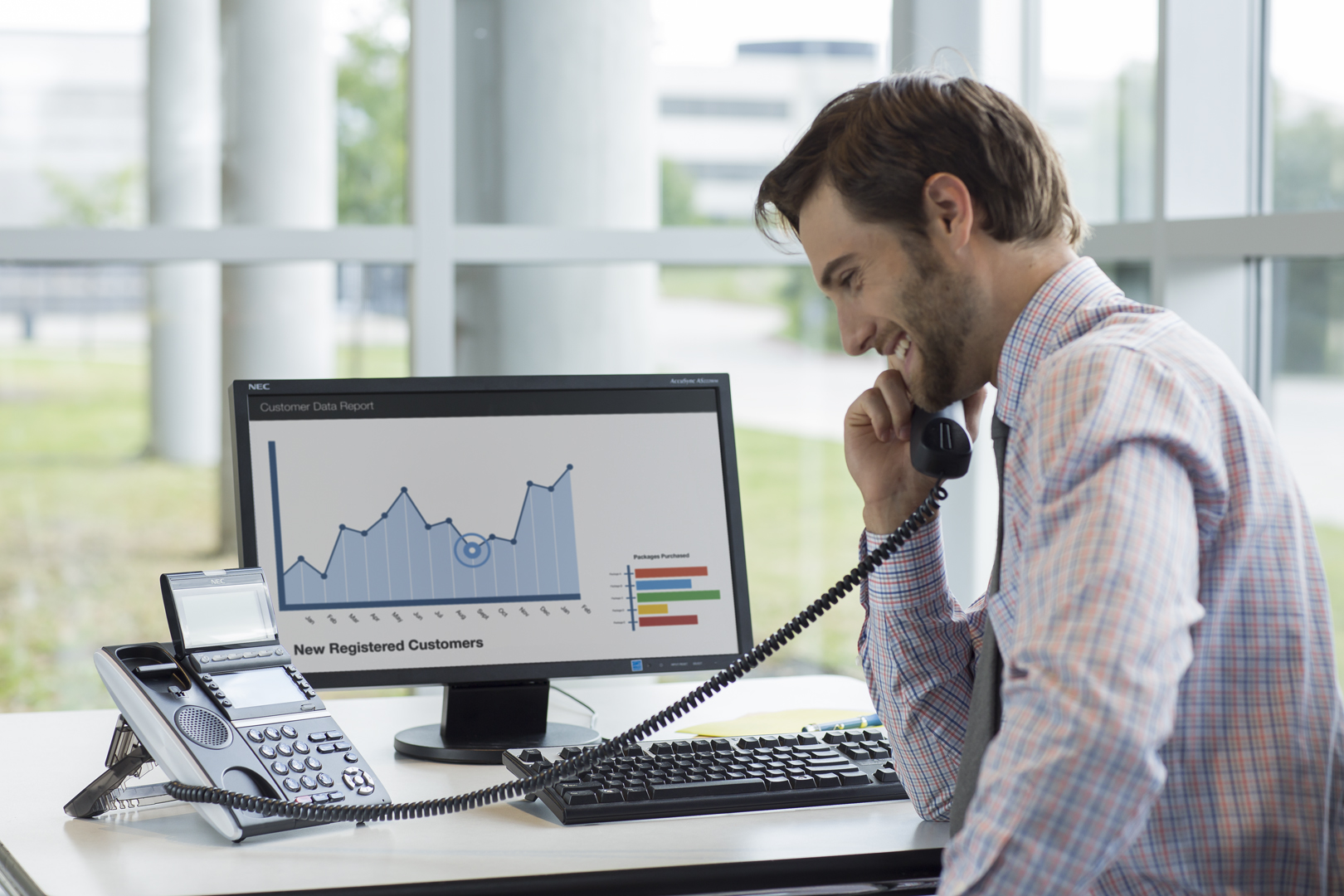 There is no doubt that IBM Cognos Analytics is a piece of business intelligence software that many rely on for valuable insights into their operations. As with any tool of this nature, insider knowledge is the key to unlocking its potential. Of course, the sheer scope of capabilities is sometimes a little overwhelming at first. If you need a few tips on using IBM Cognos Analytics to its full potential, keep reading.
Team Training
Cognos features, such as the intuitive user dashboard and fantastic reporting functionality, are designed to drive innovative and sustainable decisions. While it is simple enough for you or your staff to dive straight into the data, it is worthwhile to source some tailored training. This will enable you to get expert advice on the features your business will most benefit from in Cognos, as well as helping you use them effectively.
There really isn't a better way of ensuring ROI than properly training your team.
Coming Soon: Influential Software's Cognos Analytics Training courses! 
Harness the Power of Cognos
As a business intelligence tool, Cognos Analytics offers many functions to assist with decision making within your company. Once you have got to grips with all of these, make sure to use them! For example, harness the power of IBM Cognos Analytics to generate reports that draw together data from various sources, allow different users to work on a collaborative report in a safe manner.
Keep Your Cognos Analytics Updated
As with all software packages, IBM Cognos Analytics regularly releases new versions. It is worth keeping up with these, as new versions have updated functions that can really help your business, as well as security patches. By sticking with an older version, you are in effect limiting what the software can do for you.
Is your business using the most up-to-date Cognos Analytics release?
Use Reports to Drive Yourself Forward
The only way you can use IBM Cognos Analytics to its full potential is by taking the data and reports it generates, and using them to create insight into your business. This is at the heart of what business analytics and intelligence are all about. Once you have the necessary reports, make sure to share and discuss them to inform future plans or engage in problem-solving.
Get the Full Potential of IBM Cognos Analytics
Need some help unleashing the full potential of IBM Cognos Analytics? Get in touch with us today and let us show you how this tool can create invaluable change for your business.
What If IBM Cognos Analytics Could Answer Your Business Intelligence Questions?
Posted on Thursday 24th May 2018 12:30
Business Intelligence software is now essential for enterprises and growing businesses alike, but what if you are not getting the results you need? Before you despair, ask this: what if IBM Cognos Analytics could provide the inspiration needed to drive your business? It has centralised, easy-to-use Business Intelligence dashboards that cut through data quickly. This gives your business the ability to reflect and forecast, providing a basis for well-informed and confident decisions. So it seems we have an answer: IBM Cognos Analytics.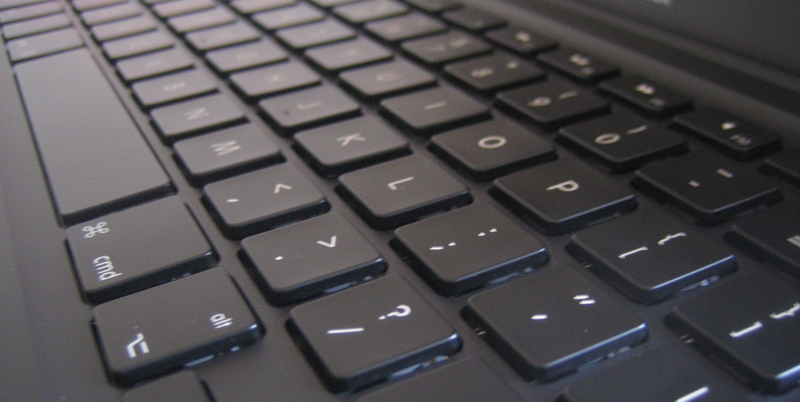 Business Intelligence software is now mandatory for organisations wanting to enjoy strategic and profitable growth. BI is the only way to support and sustain lean and agile operating systems.
However, company growth doesn't just come from better efficiency. Successful organisations have a vision. They also have the confidence to innovate and take well-planned risks. Does that mean business inspiration relies on the best data analytics tools as well?
BI and 'Out Of The Box' Thinking
IBM Cognos Analytics is a great launch pad for business discussions and thinking that includes a "What if…?" Businesses that thrive on innovation are constantly looking for new product or service ideas, as well as new markets to pursue. In that case, the last thing you need is an ocean of information to navigate – or a complicated piece of software with whistles and bells.
When inspiration is one of your driving business needs, having a centralised, easy-to-use business dashboard helps cut through data quickly. For example, you can use IBM Cognos to design and create your own intuitive BI dashboard. Configure it to provide the sort of autonomous and simple-to-access analytics that are your specific "food for thought".
Be warned though: not all BI offerings have this "self-service" flexibility and versatility.
Team Inspiration and Collaboration
Inspired and inspirational companies know the importance of unlocking the creativity and motivation of their team. Some of your potentially profitable "What if…?" leads may come from anywhere in your organisation. Your teams need a tool that is readily available to explore and share ideas. That's another reason why choosing the right BI system is crucial.
For example, IBM Cognos Analytics provides quick access to information via its drag and drop dashboard, that any user can navigate on any device. They can hop on for either enterprise-wide reporting or "dip in" to specific areas of interest or concern.
As it's web- or cloud-based, users can then report, share, and collaborate on their ideas instantly. So "What if" IBM Cognos Analytics could deliver this and more? You need never miss a good idea again!
For Data You Didn't Know You Needed
You can hit a brick wall in your innovation. Creativity can dry up. This is another time when data analytics can become your "new best friend". For example, IBM Cognos Analytics is particularly adept at drilling down into data and uncovering information your organisation may have previously missed. In fact, you could end up with insights you didn't even realise you needed!
Having access to these hidden depths and angles can make a big difference in well-informed and confident decisions. And for answering the question, "What if….?"
'What If' IBM Cognos Analytics Has the Answers You Need?
What if you contacted Influential Software to find out more about IBM Cognos Analytics? There's one way to find out.
Influential Software is an IBM UK Partner. We offer complete IBM Cognos Solutions: IBM Cognos Licence Sales, IBM Consultancy, and even Cognos Analytics support packages to suit.
What Makes IBM Cognos Analytics Award-Winning Software?
Posted on Monday 14th May 2018 9:00
Award-winning IBM Cognos Analytics proved itself again by being named Business Analytics winner in Computer Reseller News (CRN) magazine's Annual Report Card. CRN has allowed solution providers across North America to grade their vendors for 32 years as part of their Annual Report Card. Solution providers can score vendors in 22 technology categories, and those scores come in three categories: product innovation, support, and partnership quality with the vendor.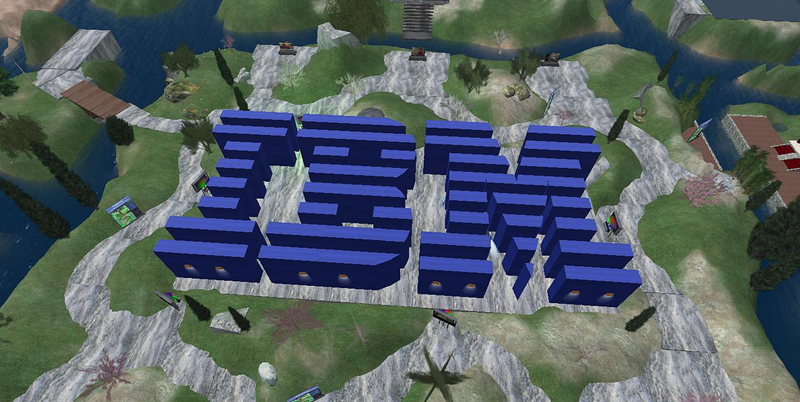 IBM Cognos Analytics ranked highest in the following categories:
Richness of functionality and product features
Quality and reliability
Technical innovation
Product potential and revenue
Ease of integration and compatibility
Why Did IBM Cognos Analytics Do So Well?
The majority of enterprises are well-versed in collecting the huge amounts of data on offer, but they need assistance in turning this data into insights and leads to be acted upon and distributed across the organisation for superior business value. This is where IBM Cognos Analytics enters the field.
The software's self-service solution gives people great tools to work with complex data and make discoveries about what is actually happening within their businesses. This can lead to the development of more strategic decision-making, driven by data. This has enabled thousands of enterprises worldwide to swiftly transform data into relevant insights. Within minutes, you have all you need to produce compelling reports that can be distributed securely and measurably, in accordance with corporate policies.
IBM Cognos Analytics Trophy Cabinet
This isn't the first time Cognos Analytics has won a major award. Earlier in 2017, the software ranked highly in a BARC Score Business Intelligence report. This report analyses the strengths and weaknesses of the most prominent enterprise BI platforms, and is a leading think tank in the industry.
The bottom line is that IBM Cognos Analytics is recommended by some of the most trusted and highly regarded authorities in the business world.
Award-Winning IBM Cognos Analytics
At Influential Software, we have spent over 25 years implementing data solutions for enterprises in the UK, and we are proud to be an IBM Partner.
Buy Cognos Analytics licences in flavours to suit your business needs, from Cognos Express for SME's to Cognos Enterprise.
Big Data Revolution: Influential review Big Data LDN 2016
Posted on Monday 28th November 2016 2:30
A Big Data Revolution took place in London this November, at the Big Data LDN event. Influential teams were delighted to attend and engage in discussions and demonstrations of the latest technologies from leading industry providers.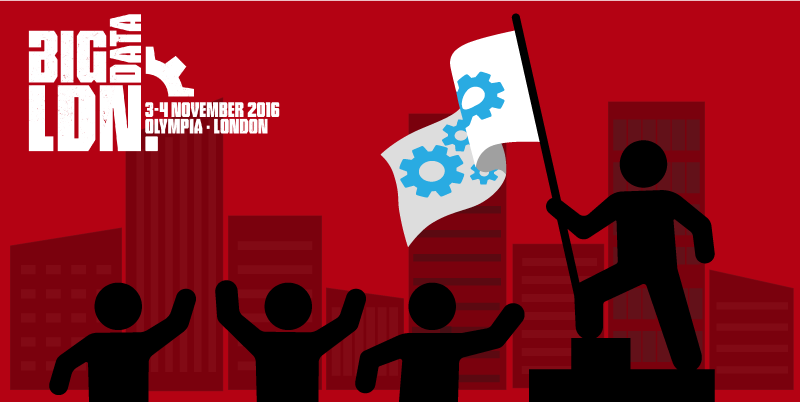 Big Data, Revolutionised
This month the Influential Java Team joined the 'big data revolution' at Big Data LDN  (London), a two-day event about Big Data, Analytics, and building Data-Driven Enterprises. Our developers attended talks from industry leaders, heard positive case studies from global corporations and were able to view technical demonstrations of all the latest products in action.
Two greatly discussed subjects at the event were Data Visualisation and Data Analytics: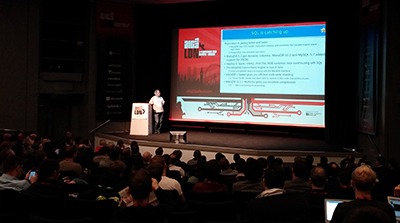 Data Visualisation – a key part of our business, our developers were keen to attend the talks about data visualisation from companies like Microsoft, with their product: Power BI. Visualising your data is vital to understanding it. At Influential we know this very well and work with a variety of tools to deliver this feature to our clients, including SAP Lumira and Dynistics . We have even developed our own BI platform, ATLAS Publishing Intelligence.
For our developers, the event talks confirmed the importance of presenting data in an effective manner. Java team member Todd commented that the event effectively "demonstrated a writer or analyst's responsibility to choose the right data to display."
Data Analytics – the Big Data LDN Exhibition provided the chance for our team to discuss data analytics with representatives from IBM. As Advanced Business Partners, Influential developers are always interested to view demonstrations of the latest Cognos  product versions and functionality. Data analytics and reporting are core to the Business Intelligence and software development work we do, so demonstrations and talks such as these are invaluable.
Be Part Of the Big Data Revolution!
At Influential we're passionate about technology and we pride ourselves on continuous innovation and exploration of the latest tools and platforms available. The Big Data LDN event topics were all in line with our ethos of keeping on the cutting edge as a business, offering insights and examples of the range of technologies that we can offer our customers.
"We got a lot out of the day," said our Head of Development, Pete Halloran. "The talks were full of great insights and I was delighted to meet with the Microsoft BI speaker after his talk, to understand the potential of the product for our clients."
Technology does not stand still, so nor do we. We're committed to doing our part to maintain expertise and knowledge of the best tools and platforms available, and ensuring our teams keep up-to-date with their specialist skillsets is a top priority at Influential. This, combined with a critical understanding of the challenges that our clients face, makes us expertly equipped to provide the best solutions possible.
Find out what solutions we can deliver for your business.
Related
Why Spreadsheet Reporting is Bad for Business
Posted on Wednesday 23rd November 2016 3:30
Just about every business today uses spreadsheets in reporting, despite not being the right tool for the job. In fact, there are several reasons why spreadsheet reporting can be bad for your business and why you should consider the alternatives right now.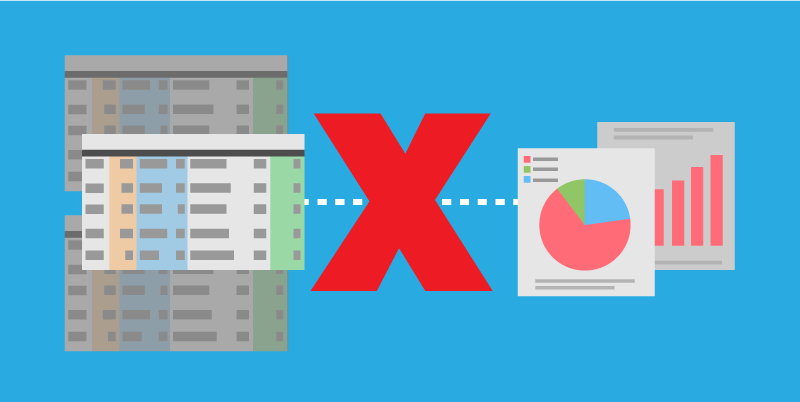 "What's wrong with spreadsheet reporting?" I hear you ask. Quite a lot, actually.
Spreadsheets are designed primarily as an accounting tool, to digitally represent worksheets. They are not the versatile, multi-purpose solution that all-too-many business professionals mistake them to be.
In fact, businesses' over-reliance on spreadsheets for processes like reporting is a well-documented problem, with expensive inaccuracies. There are numerous reasons why, but let's focus on some of the key ones first.
The Problem With Spreadsheets
1. It's easy to make mistakes.
Spreadsheets rely heavily on manual input, and human error is an obvious element of risk. Various studies over the years show that almost 90% of spreadsheets out there have errors, some creating financial discrepancies of billions – that's right, billions.
Despite the costliness of potential errors, only a fraction of users are trained or experienced enough to leverage them properly. Those that are trained would know that they're rarely even the right tool for the job. With such a high margin for error in spreadsheets as a reporting tool, how can you fully trust the answers you're gathering?
2. They're a productivity drain.
It's simply time-consuming having to manually fill out hundreds of little cells, copying and pasting information from one sheet to the other and producing clumsy, ineffectual reports. Duplication of data is a frequent occurrence, requiring yet more time to fix if it's even spotted at all. For so many companies this sort of process is conducted weekly, meaning a scheduled routine of time-wasting that few can afford.
3. Collaboration is difficult.
In fairness, this has been improved marginally through adoption of cloud-based platforms where you can better maintain a single copy of the spreadsheet – the all important "single version of the truth". However, even with cloud-based spreadsheets, it's tricky to govern how users input the data. Who is inputting? When are they inputting? If mistakes are made then there is no 'paper-trail' for auditing, and locally-stored and shared spreadsheets are even worse; multiple copies with conflicting input from numerous sources.
4. They're simply no good for analytics.
Analytics are a vital part of reporting, and spreadsheets offer virtually nothing for this. Critical data gets hidden or lost completely in a mass of rows and columns, with no way to easily translate anything into tangible insights.
Data visualisation is almost impossible with the limited range of chart-building functions that spreadsheet programmes have to offer and without that there's no way to summarise key data. Examining data from different spreadsheets becomes another manual process and there's no way to link data from sheet to sheet – a link that is often as important as the data itself.
What's The Right Tool For Reporting?
So what's the alternative? The short answer: dedicated, purpose-made software, allowing your spreadsheet software to go back to doing what it does best for your business.
To report on your data it needs to be stored somewhere. The proper way to do this is with a database or data warehouse, not a spreadsheet and indeed not stored away in anything on your local machine. Databases allow for automated integration of data into storage, with the ability to access it on an ad-hoc basis.
Once stored and accessible you can view, manage and visualise your data in dedicated platforms. They range in scale from products such as Cognos Analytics, Microsoft Power BI and SQL Server to Dynistics dashboards and our very own intelligence and reporting platform ATLAS Publishing Intelligence.
Need to exchange data between systems? Instead of exporting and importing CSV files from system to system, why not expose your data to an API? This not only paves the way for frictionless connectivity between your systems, it is the foundation for improved integration with other applications, partners and customers.
All of these tools are configurable and easy to use. You and your teams can customise dashboards, data visualisations and reports to give you the data you actually need, in a fraction of the time, error-free. The benefits to your productivity and business intelligence are well worth the investment to get started and you'll never regret kicking the spreadsheet addiction to the kerb.
Does your business reporting process need a spreadsheet intervention? It might be time to get help.
Featured Project
Streamlined Reporting for Residential Security Company
Challenge: Manual Reporting Slow & Unreliable
A company specialising in the installation of residential security and alarm systems was in need of an updated reporting solution. Their existing system involved a heavy-duty spreadsheet, with multiple tabs containing all their critical data about customers, sales records, products and sales actions. This data was manually extracted from the spreadsheets for reporting by applying filters across the numerous tabs. This process was time-consuming and didn't offer the accuracy and reliability that the client needed for business reporting and to assess further sales opportunities.
Solution: Automated Salesforce Reporting System Built
Influential teams worked closely with the client to define the functions the existing spreadsheet and proposed a customised Salesforce  implementation to automate their processes. The bespoke Salesforce instance was built and all data from the spreadsheet was imported. The company now has easy, unified access to their data and host of custom reports that are scheduled to run automatically when needed. Reports can now be generated in a fraction of the time with increased data accuracy, boosting company productivity and offering improved business insights.
Automation Sensation: Developing Insights & Business Intelligence
Posted on Monday 1st August 2016 3:30
In this final, 5th instalment of the Business Process Automation series we take a look at core processes surrounding business insights and Business Intelligence and why automated systems are crucial for success.
First, What is Business Intelligence?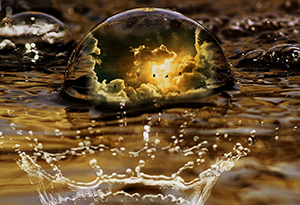 In the last article we looked at Admin & HR Processes, an all-too-often overlooked part of business that can have some costly consequences for inefficiency.
Our journey in this series has taken us across internal and customer-facing processes where automation can:
streamline efficiency
reduce costs
enhance customer experience & retention
But how do you monitor, measure and make informed decisions about these processes? The answer: 'Insights & Business Intelligence'.
What is 'Business Intelligence'? In its simplest terms it's about gathering and translating business-critical information to enable operational insights and strategic decision-making.
The where, how, and why businesses need to do this is more complicated, with countless different layers of processes involved, and a vast selection of tools available to help you.
We'll revisit Business Intelligence (BI) in much more detail in future articles, but for now let's take a broad look at some core BI processes and how automation is essential to them.
Data Integration & Developing Insights
It starts with data. From where? Everywhere – as up-to-date and fast as possible. The more data you can gather, the more accurate your insight will be. So do you have a streamlined processes for gathering, organising, and extracting pertinent information, or are you looking for insights without all the facts?
Without Automation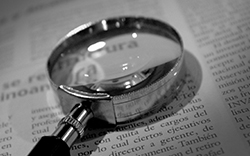 Your business generates data – whether internal KPIs, sales figures or marketing feedback. Where does this data go? Not far – glanced over in application admin panels; exported to an excel sheet if your applications have reporting features, transferred to a spreadsheet manually if they don't. Some data only exists in emails, or from what productivity you witness from your office chair.
Most data isn't written down and the little that is only offers a small sample of the overall information. Forming actionable insights from this muddle of incomplete and subjective data is difficult if not impossible.
With Automation
Now imagine all your data in one place, seamlessly integrated from multiple sources regardless of inconsistent systems and applications. Information is stored as soon as it's generated and is accessible ad-hoc. Intuitive applications run searches and queries across all your data – both recent and historic. You can view, collect and analyse your data however you need, uncovering trends, patterns and insights about your business, processes and performance to fuel your decision making.
It seems fairly obvious which scenario is better. With solutions like bespoke data warehouses, you can consolidate your data in a single location to give you a holistic view that may uncover insights that previously lay hidden.
Integrating data smoothly from multiple sources can be tricky, but tools like Mule ESB makes easy work of connecting systems and applications of all types and sizes. Software suites such as SAP Business Objects are leading experts in BI, allowing you to search, extract and find meaning in your data, giving you insights you can trust.
Data Visualisation & Business Intelligence
Insights from your data are only any good if the decision makers can understand it. Reports from data scientists can be filled with numbers and percentages that are impenetrable to the people that have to act on them. Do you leverage the full value of your insights, or is indigestible information a barrier to your understanding?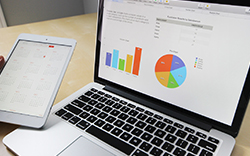 Without Automation
Hours are spent scouring spreadsheets looking for trends and patterns amongst the rows of data. If a pattern is spotted it is then painstakingly transferred manually to its own spreadsheet or document for reporting. In this format it's difficult for your c-level personnel to absorb and understand the information quickly enough for it to aid decision-making.
Graphic visualisations are limited to whatever chart or graph can be created within the spreadsheet application and interpreted summaries can be subjective, undermining the value of the data accuracy. You, the decision-maker, rely entirely on data analysts to translate insights into actionable information – if you have a data analyst at all. With no system in place to make full use of your data and insights, you experience a low ROI on your data warehousing and insight development investments.
With Automation
Now imagine user-friendly, intuitive dashboards that provide graphic visualisations for your data insights on a self-serve, ad hoc basis. Imagine a streamlined interface that different users can customise for their specific department needs, facilitating easy communication and collaboration on data at any given time. You can watch chart widgets update with your data in realtime, giving you the most recent, accurate information in easy-to-understand formats. Hours are saved by the removal of manually updated spreadsheets lowering costs and increasing operational efficiency.
You can take control and get to grips with efficient data discovery yourself. These data visuals show you what business processes are costing unnecessary funds, where bottlenecks occur and what's generating the most return. With enterprise-grade business intelligence in the hands of yourself and other key decision makers you can streamline your business to maximum efficiency and stay informed.
There are numerous tools and solutions for this. IBM Cognos Analytics is a powerful self-service BI tool that delivers instant insights in an easy-to-use interface. There are also tools like Active Dashboards from Dynistics that offer sleek, real time visualisations for your data.
Forecasting & Business Analytics
The next step of Business Intelligence is about looking deeper into the data to understand the 'why' and 'how' behind it. The answers to these questions inform what might happen in the future, facilitating predictions for your business and market trends. Harnessing these insights gives you a competitive edge and reduces the element of risk in business decision making. Without it your decision making is based solely on 'hoping for the best' – an approach that could just as easily lead to disaster.
Without Automation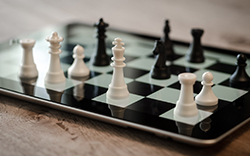 You take a look at your business and you think you understand what you see. You believe you'll spot a trend or pattern if one occurs and your business plan is based on what you hope will happen, not what you know. Budgets and forecasts come from discussions and speculation between department heads based on subjective perceptions. In short; you're guessing.
Your guesses don't account for all the factors – just the ones you can see or that you've been told about. The information you miss could be critical to the success or failure of your plan. You're betting high stakes in a game of business roulette and the success of your strategy relies on luck, not expertise. Red or black; odd or even; pick a number. The lure of winning may cause you to bet high and fast, but the risk of losing could cost you everything.
With Automation
Now picture a system where data organisation and visualisation leads seamlessly into analysis. Expertly developed tools analyse and report on your data,helping you investigate and understand your data on a whole new level – not just what happened and when, but why and how. You can access these tools on premise, on cloud or mobile, collaborating with other decision makers on reports built on data you can trust. These tools help you develop and deploy strategic plans and forecasts, dynamically linking metrics to your actions and objectives to assess profitability in real time. These educated predictions for project outcomes empowers you to make plans and budgets with reduced risks and greatly improved return on your BI investment.
Unified BI platforms such as IBM Cognos Tm1 offer a powerful one-stop-shop for strategic business planning and forecasting, streamlining the planning cycle from start to finish. It's just one of many analytics tools out there, that can aid in the transformation of your business critical data into careful predictions and forecasts on which you can base your key decisions.
Empowered & Informed Decision Making
Business Intelligence is a critical process for business growth and success. Automation doesn't just enhance Business Intelligence, it facilitates it. Without automation many of these processes aren't intelligence at all, just guesswork.
Guessing your way through business decisions can land you in all kinds of trouble, costing time, money and resources. For some businesses, these unsuccessful gambles are massive blows to growth and for others it's the end of business entirely.
Can you afford the risk of guessing?
The road to successful business intelligence and strategy starts with asking the right questions and influential are ready to provide the answers.
Want to read the whole series?
Part 5: Developing Insights & Business Intelligence
For 25 years Influential Software has delivered quality business software & data solutions from within the UK. If you would like to talk to us about a business intelligence solution, software solution or any IT project you need to deliver successfully, please contact us.