New IBM Planning Analytics Website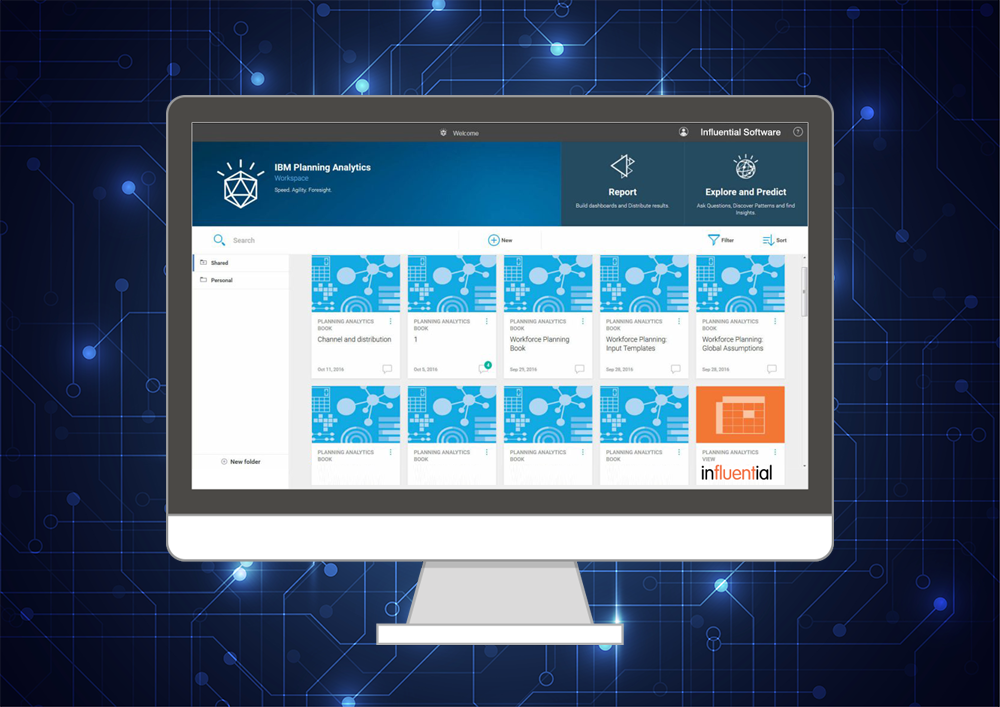 Planning Analytics is the latest improvement in the IBM TM1 series. New capabilities for planning, budgeting, forecasting, and analysis make this a faster, leaner, more powerful business tool. And with thousands of successful projects over two decades, our IBM Partner team is best placed to support the transition to Planning Analytics. That's why we're promoting our services through a dedicated IBM Planning Analytics website.
New Features in Planning Analytics
IBM has listened to customer feedback and introduced some key new features in Planning Analytics.
One major development is the new Workspace interface. Make it easier for your team to perform reporting, analysis, and write-back, while navigating multi-dimensional cubes and sharing results with others. Enjoy the intuitive interface on your tablet while on the move. And with 25 different images, charts, maps, and scorecards, there's never been a more compelling way to share your data.
Excel users will be thrilled at the IBM Planning Analytics for Microsoft Excel add-on. This successor to IBM Cognos Analysis for Microsoft Excel (CAFE) gives improved performance over wide-area networks and is naturally integrated with Workspace.
In terms of analysis, Planning Analytics allows access to data points you could never have reached before. The "hierarchies" capability goes beyond the usual definition of cubes. Explore data with attributes such as customer, product, sales program, and more.
And everyone in your company will be pleased to hear that Planning Analytics is automatically compliant with the EU's General Data Protection Regulation (GDPR).
Welcome SMEs with Express
Formerly IBM Cognos Express, the IBM Planning Analytics Express format is ideal for small businesses or teams. Use the full features of Planning Analytics, at the right size and for an affordable price.
All Deployments Available
Planning Analytics supports the full range of deployment options, from on-premise to cloud and hybrid. This means the highest flexibility for your business. With on-premise deployment, your organisation can meet its in-house policies easily. The cloud deployment option means faster entry at a lower initial cost. Hybrid deployment can be the best of both worlds, giving control where you need it alongside the benefits of cloud.
Influential Software – the IBM Experts
Our team has been serving UK businesses with IBM and Cognos solutions for over 25 years.
To find out more about our custom partner services, feel free to visit our dedicated IBM Planning Analytics website.