Integration Leaders Showcased at Boomi World London 2019
Posted on Tuesday 26th March 2019 12:08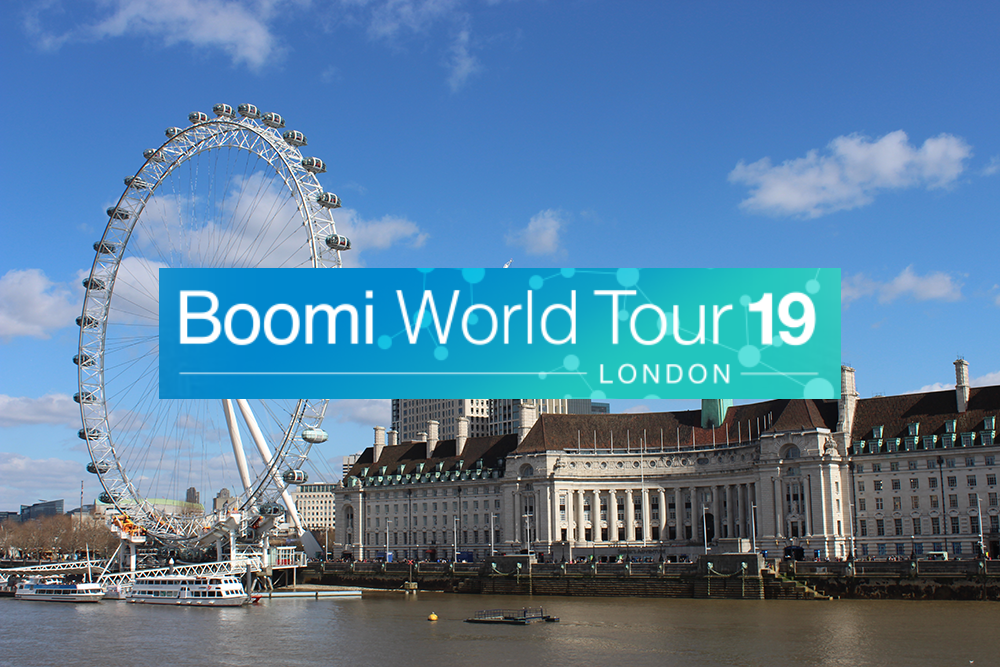 With 8,200 customers worldwide, Dell Boomi is a recognised leader on the iPaaS scene. And as more and more UK businesses realise the need for digital transformation, the integration experts at Influential Software have an important role to play in Boomi's expansion.
That's why our Dell Boomi Partner team joined the integration elite at Boomi World London 2019 – uncovering insights to benefit UK customers.
Boomi's Proven Results
As the Boomi C-suite pointed out, the platform has undersold itself in the past. But Boomi is transformative – in its capabilities, speed, and value – and they want you to know it.
Look at these quick facts:
Boomi speeds projects by up to 1000 percent
Boomi reduces costs by up to 50 percent
Boomi creates ROI of up to 300 percent
Forrester Consulting's research has shown that organisations realise an average of £2.5 million in incremental value with Boomi. That's a powerful argument for change.
Boomi's Enterprise Capabilities
What's more, Boomi never stands still. The Boomi platform benefits from 11 updates per year, giving the benefit of constant innovation.
Beyond integration, Boomi accelerates EDI, APIs, and workflows, making the platform a unified solution for modern data and applications.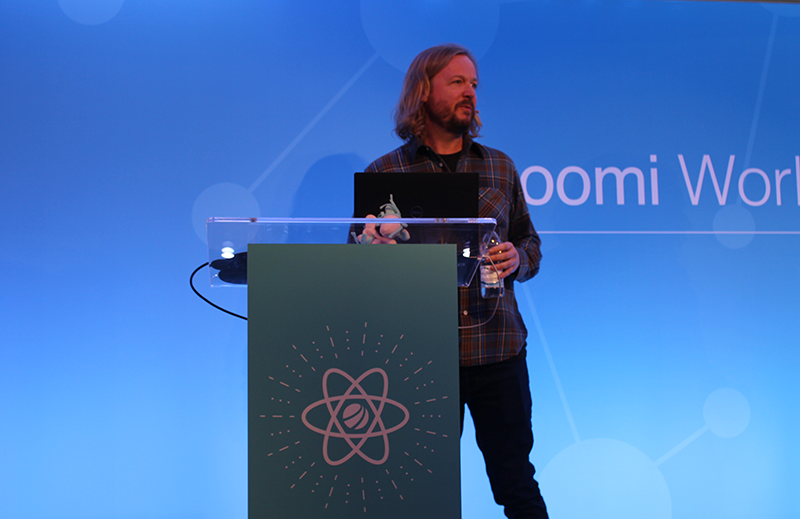 Fresh Boomi Solutions
At the helm of Boomi innovation was CPO Steve Wood, highlighting the latest solutions:
Boomi Connect Now: this addition to the Boomi iPaaS enables a centralised self-service offering for users with no integration expertise. This boosts productivity for the business user, customer, vendor, or supplier by assisting with quick, foolproof integrations.
Boomi Onboarding Solution Accelerator: quickly bring new employees and customers into your organisation and support them from day one with prebuilt dashboards, workflows, connectivity, and data models. Customers can also benefit from implementation services such as "JumpStart" training, architecture review, and project management support.
Boomi API Gateway and Developer Portal: leverage the gateway functionality for increased confidence in the security and scalability of your services. Use the developer portal to improve discoverability and engage at scale with wider API consumers.
Trust Your Boomi Partner
Everyone from CEO Chris McNabb to EMEA VP Derek Thompson emphasised the same thing: without Dell Boomi Partners, none of this is possible.
As a Dell Boomi Partner with over 25 successful years in integration, Influential Software brings a wealth of experience to the UK market. If you're looking to modernise your systems, then join the thousands of businesses who benefit from our competitive quotes, impartial expertise, and technical support.
Boomi World Tour London 2019 – See You There!
Posted on Friday 22nd March 2019 11:31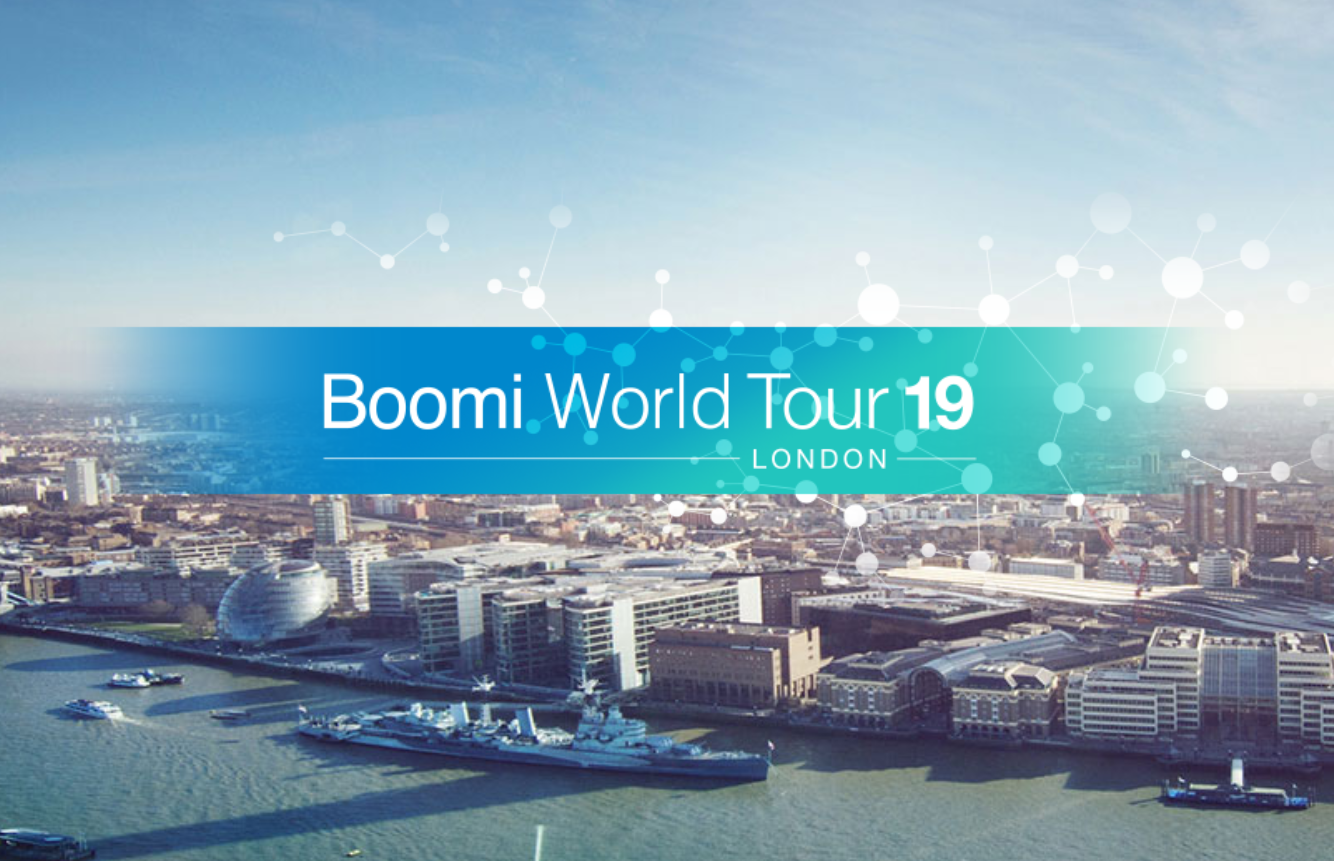 Mark the date: Boomi World is back for its third year, with the London conference taking place on 25-26 March. And as ever, the Influential Software team will be there to showcase our Boomi Partner expertise. Join us for two days of integration insights and discover the measurable benefits for your business.
So what does Boomi World Tour London have in store?
Hear Inspiring Presenters
Hosted by moderator to the stars Mark Jeffries, Boomi World promises to be a high-calibre event. The cream of the Boomi dream team will be in London, with speakers including:
Chris McNabb, CEO
Chris Port, COO
Steve Wood, CPO
Derek Thompson, Vice President EMEA
Each will be offering their insider perspective on Boomi today and tomorrow.
Get Hands-On with Boomi Demos
See first-hand how Boomi's intuitive, low-code processes can accelerate your business processes. Try demos for the whole Boomi Platform – Integrate, Hub, Exchange, Mediate, and Flow. Experience what Boomi can do for your sector, from smart cities to higher education.
Unlock Partner Knowledge
As an established Boomi Partner, the Influential Software team is happy to answer your queries – however big or small – at Boomi World Tour London. Ask us about pricing, implementation times, project briefs, technical requirements, or anything Boomi-related.
Preview Boomi's Future
Get the edge on your competitors with a sneak preview of Boomi's latest developments and its future roadmap.
After last year's revelation of "iPaaS 2.0" – Boomi's smart crowdsourcing technology – we can't wait to see what they unveil this time.
Join Us at Boomi World
Boomi World London offers the chance for UK integration experts to rub shoulders with business leaders from all sectors. By joining Influential Software at this exciting event, you gain an inside track into the real-world benefits of Boomi integration.
Looking to transform your enterprise? Or keen to join us at Boomi World?
MuleSoft Summit London 2017 – October 18
Posted on Monday 25th September 2017 9:00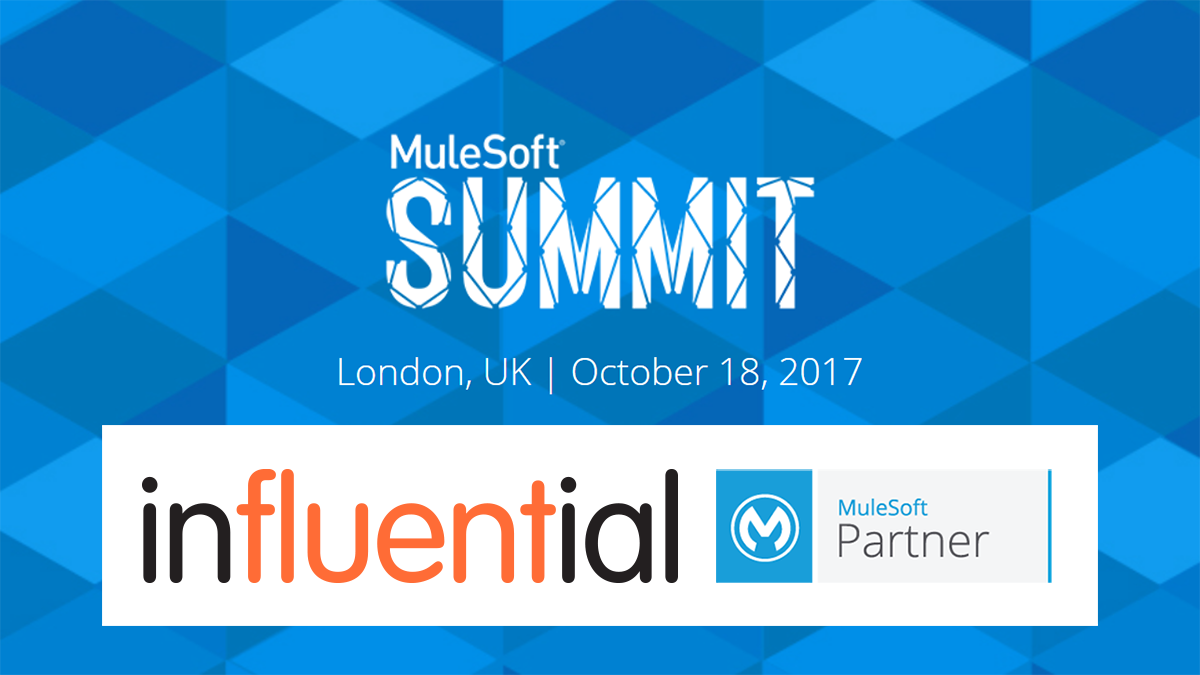 The MuleSoft Summit London 2017 is almost here. It is the perfect opportunity for your business and IT teams to talk directly with MuleSoft experts, to find out how your business can transform with MuleSoft's Application Network.
Transform Your Business With An Application Network
MuleSoft promise the MuleSoft Summit London will be the most engaging yet. Attendees will walk away with a number of actionable ways to improve and transform their business. Whether you're an IT leader, integration architect or developer, there are actions you can personally take away to drive that transformation.
The day will include a number of keynote presentations, interactive demos and certification opportunities. Make sure you don't miss the opportunity to exchange ideas and pragmatic insights to drive business transformation.
Join Influential At The MuleSoft London Summit
Influential's MuleSoft Software Developers and our specialist MuleSoft Recruitment team will be at the London MuleSoft Summit. Where you can learn first-hand how MuleSoft customers are leveraging API-led connectivity and the Anypoint Platform to build their application network. Discover how your business can deliver customer, partner and employee experiences like never before.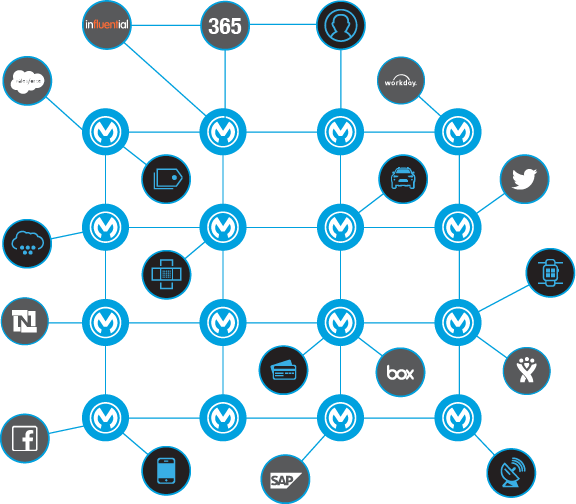 Register for the MuleSoft Summit London 2017
Register now for a full day of innovation and best practices including:
Sessions from MuleSoft executives on how customers are partnering with MuleSoft to enable business transformation
Parallel architect, developer and business tracks
MuleSoft customer sessions focusing on digital transformation within their businesses and the utilisation of the MuleSoft Anypoint Platform
MuleSoft's Sponsor Expo Demo and information booths
Pre-event training and complimentary onsite certification
Exclusive MuleSoft Happy Hour

October 18th, 2017
08:00 – 18:00

The Brewery

52 Chiswell Street,
London, EC1Y 4SD
Big Data Revolution: Influential review Big Data LDN 2016
Posted on Monday 28th November 2016 2:30
A Big Data Revolution took place in London this November, at the Big Data LDN event. Influential teams were delighted to attend and engage in discussions and demonstrations of the latest technologies from leading industry providers.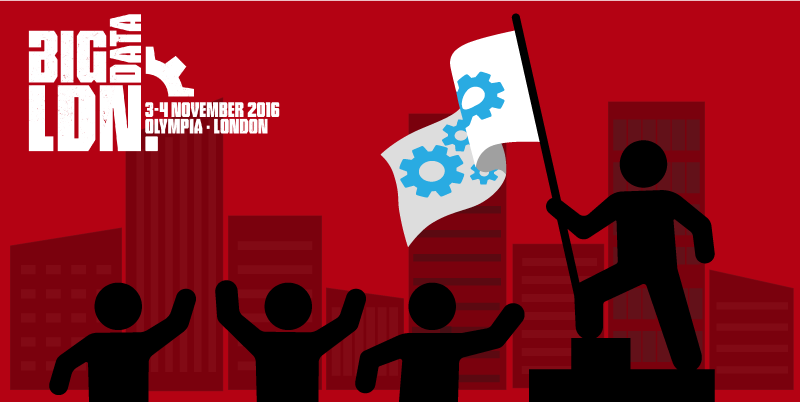 Big Data, Revolutionised
This month the Influential Java Team joined the 'big data revolution' at Big Data LDN  (London), a two-day event about Big Data, Analytics, and building Data-Driven Enterprises. Our developers attended talks from industry leaders, heard positive case studies from global corporations and were able to view technical demonstrations of all the latest products in action.
Two greatly discussed subjects at the event were Data Visualisation and Data Analytics: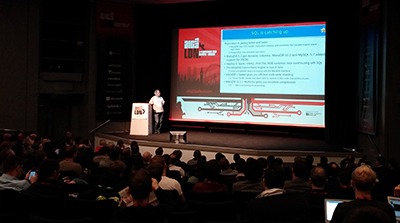 Data Visualisation – a key part of our business, our developers were keen to attend the talks about data visualisation from companies like Microsoft, with their product: Power BI. Visualising your data is vital to understanding it. At Influential we know this very well and work with a variety of tools to deliver this feature to our clients, including SAP Lumira and Dynistics . We have even developed our own BI platform, ATLAS Publishing Intelligence.
For our developers, the event talks confirmed the importance of presenting data in an effective manner. Java team member Todd commented that the event effectively "demonstrated a writer or analyst's responsibility to choose the right data to display."
Data Analytics – the Big Data LDN Exhibition provided the chance for our team to discuss data analytics with representatives from IBM. As Advanced Business Partners, Influential developers are always interested to view demonstrations of the latest Cognos  product versions and functionality. Data analytics and reporting are core to the Business Intelligence and software development work we do, so demonstrations and talks such as these are invaluable.
Be Part Of the Big Data Revolution!
At Influential we're passionate about technology and we pride ourselves on continuous innovation and exploration of the latest tools and platforms available. The Big Data LDN event topics were all in line with our ethos of keeping on the cutting edge as a business, offering insights and examples of the range of technologies that we can offer our customers.
"We got a lot out of the day," said our Head of Development, Pete Halloran. "The talks were full of great insights and I was delighted to meet with the Microsoft BI speaker after his talk, to understand the potential of the product for our clients."
Technology does not stand still, so nor do we. We're committed to doing our part to maintain expertise and knowledge of the best tools and platforms available, and ensuring our teams keep up-to-date with their specialist skillsets is a top priority at Influential. This, combined with a critical understanding of the challenges that our clients face, makes us expertly equipped to provide the best solutions possible.
Find out what solutions we can deliver for your business.
Related
Influential Joins the Data Revolution at Big Data LDN 2016
Posted on Monday 31st October 2016 2:30
The Influential Java Team is gearing up to attend the inaugural Big Data LDN (London) event this week; a brand new 2-day conference and exhibition for the discussion and showcase of the tools and processes for building dynamic, data-driven enterprises.

This week marks an important event on the Influential calendar: It's the inaugural Big Data LDN event. Members of the Influential Java Development  team are registered to attend, excited by the enticing range of speakers and topics scheduled for the two-day event.
At Influential, Big Data is a key component in countless development and Business Intelligence projects, and our teams are keen to hear the latest from the suppliers of leading Big Data tools and services.
What is Big Data LDN?
Big Data LDN (London) is a new two-day conference and exhibition focused on Big Data and Analytics, and how to build dynamic data-driven enterprises.
The aim of the event is to provide practical, actionable insights on delivering business value in an increasingly data-driven world – a mission Influential understands very well.
A "stellar" line-up of speakers has been promised including 80+ engineering gurus, open-source visionaries and real-world pioneers – all of whom are ready to deliver their "cutting-edge" practical advice to the eager delegates. The conference and seminar programme will offer strategic guidance and actionable technical insights. The goal? To enable confidence and deliver expertise for delegates when tackling Big Data projects.
The Big Data LDN Exhibition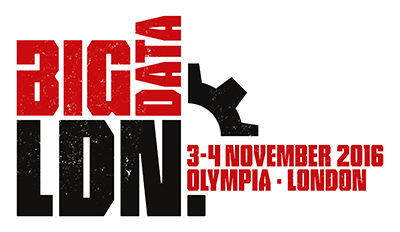 The perfect complement to the seminar programme, the Big Data LDN exhibition will bring over 70 leading Big Data and Analytics vendors and service providers together under one roof. Such a range of experts and service from around the world promises to be a fantastic showcase of the tools and solutions available to those looking to become a Data-Driven Enterprise.
Our developers can't wait to engage with the hands-on product demos and technology test-drives; top-grade technology from blue-chip companies and "hot" new start-ups. Part of our continued drive to innovate and provide enterprise-enhancing data solutions, Big Data LDN is a vital event to attend – and a shoo-in addition to next year's calendar as well.
The message of Big Data LDN is that "Change is coming". Here at Influential we completely agree and are ready to embrace it, arms open. #BigDataRevolution
Need Help With Your Data-Driven Enterprise?
For 25 years Influential Software has delivered quality business software & data solutions from within the UK. If you would like to talk to us about a business intelligence solution, software solution or any IT project you need to deliver successfully, please contact us.
MuleSoft® Partner Enablement Day 2016
Posted on Friday 28th October 2016 10:30
Influential teams took their MuleSoft expertise to the next level at the October 2016 MuleSoft Partner Enablement Day, London. Official Partners attended from far and wide to hear MuleSoft's vision for Anypoint, API-led connectivity and Application Networks, and to learn first-hand how to leverage the technology to the max.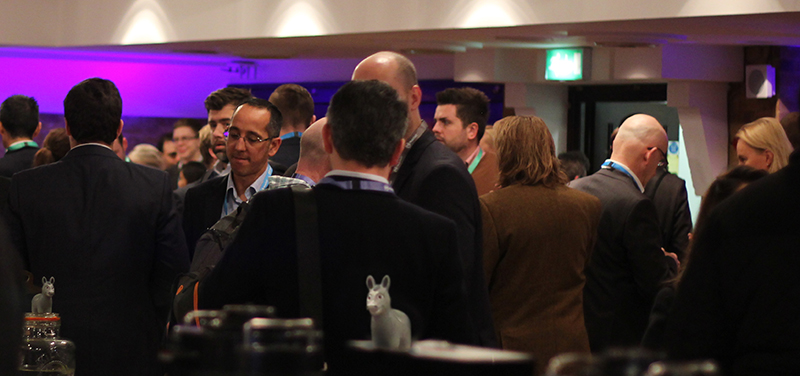 Last week Influential attended the MuleSoft Summit, a day open to any and all interested in learning about Digital transformation, API-led connectivity and how MuleSoft is driving innovation with the Anypoint Platform.
The day-long event was followed by a second: an enablement day tailored specifically for those in the MuleSoft partner program. As excited new additions to this program, the Influential teams were keen to take up the chance to enhance our knowledge of MuleSoft's technologies and projects.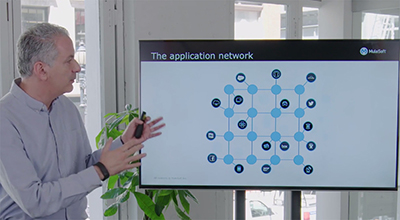 The continued growth of APIs in enterprise technology is a pattern reflected in the vision for the future that MuleSoft delivered at the event, with API-led connectivity the key to their proposed Application Network (left; MuleSoft CTO Uri Sarid presents the Application Network).
At Influential we're passionate about technology and dedicated to exploring the best ways to help our customers. Understanding the power of API-led connectivity and Application Networks is a vital component in maximising results and driving innovation for our MuleSoft projects.

We value our commitments to partners and clients. Attending events like this Enablement Day is the ideal opportunity to work closely with our partners to understand the software to the fullest, and to fully leverage the transformative impact to business that we can offer.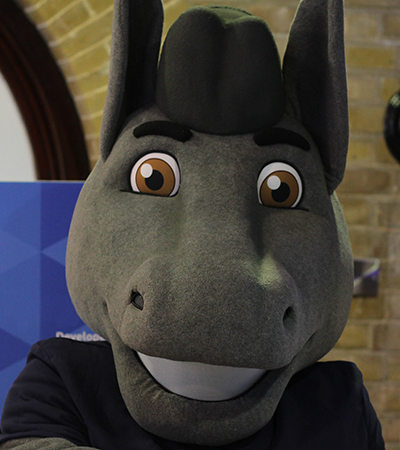 Want to learn more about the Anypoint Platform™ and our MuleSoft Partnership?
For 25 years Influential Software has delivered quality business software & data solutions from within the UK. If you would like to talk to us about a business intelligence solution, software solution or any IT project you need to deliver successfully, please contact us.
An Influential Day at the MuleSoft® Summit 2016
Posted on Wednesday 26th October 2016 4:00
As Official MuleSoft partners, Influential was excited to attend the MuleSoft Summit in London last week. An event driven by the innovation of technology and business, the day offered a fantastic insight into the power of MuleSoft's work and their vision for the future…

(Above: Keynote Speaker Mark Dao, Chief Product Officer (CPO), MuleSoft)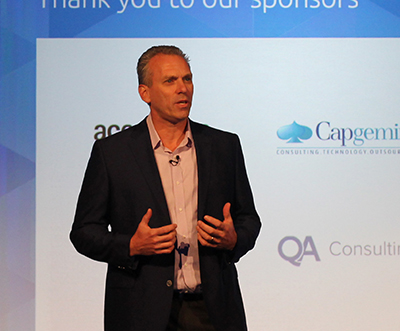 It's October 19th, 2016 at The Chiswell Street Brewery London and the air is filled with the murmurs of anticipation. Several of Influential's team members are among the 500 eager business partners and customers that watch the house lights dim. The music starts, the stage lights up; The MuleSoft Summit has begun.
Enter stage left; Greg Schott, MuleSoft CEO (pictured right). He welcomes everyone to the event and expresses his excitement that today we have the chance to learn and engage with their vision.
Engaging Digital Transformation
MuleSoft is one of the fastest-growing technology companies in the world. As such, we were sure that the MuleSoft Summit would be a day full of exciting innovation and stories of their powerful technology in action – it did not disappoint.
We stand at the start of a new phase of technological transformation and MuleSoft is among those ready to welcome it with both hands. The Summit was an excellent opportunity to learn about and engage with their vision.
The day's message was the need for digital transformation; how enterprises can no longer afford to ignore the rapid changes in technologies, or the heavy demand on IT to keep up. The Anypoint Platform™, built on API-led connectivity plays a crucial part in building the 'Application Network' that MuleSoft believes is the solution to the IT delivery gap.
Key members of the MuleSoft team including the CEO, CTO, CPO (Chief Product Officer) & others took their turns on stage, offering insights into the future of the enterprise landscape and the part that MuleSoft has to play. The day also included a first-hand testimonial about the impact of MuleSoft technology on business by Dixons Carphone Group CIO, Simon Post.
MuleSoft: Driving Innovation
The day was a resounding success, for both customers new to the platform and for members of the partnership program that we are thrilled to be part of.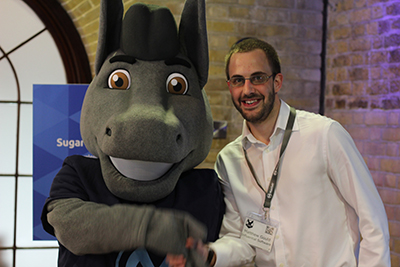 Beyond the main keynote speeches, MuleSoft delivered something for everyone by running specialist 'tracks'. Business seminars were run for those looking to leverage MuleSoft and understand how the AnyPoint platform can drive core business practises and success.
Breakout sessions for 'Developer' and 'Advanced Developer' covered everything from beginner-level design and build of MuleSoft applications to applied microservice architecture and managing API lifecycles.
Our Architecture specialists were treated to a track addressing the challenges of both enterprise and solution architecture, with sessions about microservices, the Application Network and the role of architects in IT's new operating model.
It was exciting to see so many other partners and prospective businesses there, all of them – like us – keen to tackle the digital transformation challenge head-on.
Want to learn more about MuleSoft's Anypoint Platform?
For 25 years Influential Software has delivered quality business software & data solutions from within the UK. If you would like to talk to us about a business intelligence solution, software solution or any IT project you need to deliver successfully, please contact us.

MuleSoft Summit London 2016 – October 19th
Posted on Monday 3rd October 2016 1:51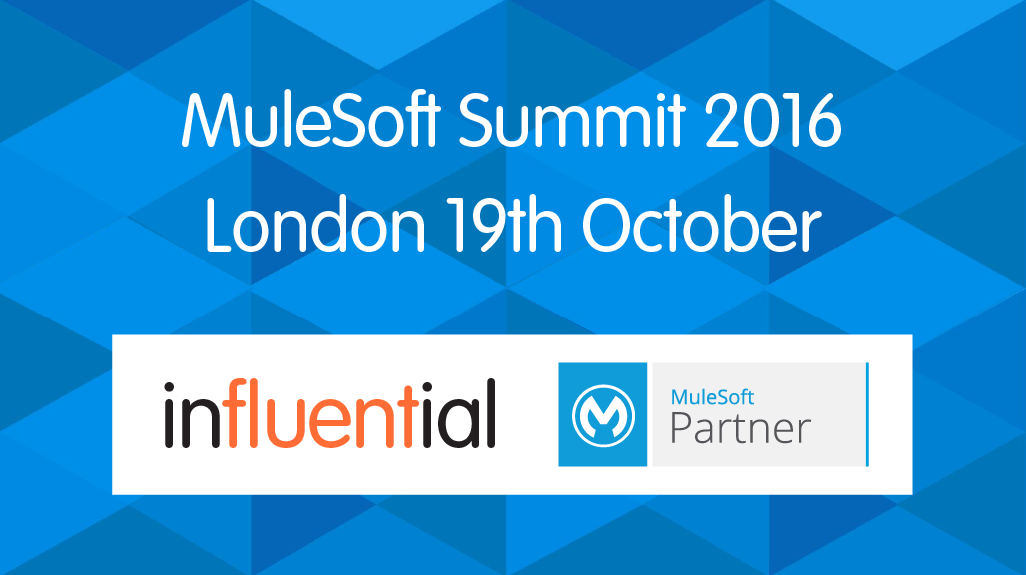 The MuleSoft Summit London 2016 is almost upon us. It is the perfect opportunity for your business and IT teams to talk directly with MuleSoft experts, to find out how the MuleSoft Application Platform works and how it can digitally transform your business.
Connect anything. Change everything.
Business needs are changing. Ever more complex networks connect all your company's data, applications, and devices. API-led connectivity has become IT's secret weapon – it streamlines networks. Allowing your business to innovate faster, create better customer experiences, and outpace your competition.
Driving Digital Transformation.
As Official MuleSoft Partners we are pleased to invite you to attend the Summit on October 19th and talk with our team directly. Learn first-hand how MuleSoft customers have leveraged the Anypoint Platform. Discover how your business can deliver engaging customer, partner and employee experiences like never before.
Register for the MuleSoft Summit London 2016
Register now for a full day of innovation and best practices including:
Sessions from MuleSoft executives: Learn how customers enable business transformation by partnering with MuleSoft
Talk topic tracks including Business, Developer, New Partner and Architect
MuleSoft Customer sessions: focusing on digital transformation within their businesses and the utilisation of the MuleSoft Anypoint Platform
MuleSoft's Sponsor Expo
Demo's and information booths
Exclusive – MuleSoft Happy Hour

October 19th, 2016
08:00 – 17:00

The Brewery

52 Chiswell Street,
London, EC1Y 4SD