Influential Joins the Data Revolution at Big Data LDN 2016
The Influential Java Team is gearing up to attend the inaugural Big Data LDN (London) event this week; a brand new 2-day conference and exhibition for the discussion and showcase of the tools and processes for building dynamic, data-driven enterprises.

This week marks an important event on the Influential calendar: It's the inaugural Big Data LDN event. Members of the Influential Java Development  team are registered to attend, excited by the enticing range of speakers and topics scheduled for the two-day event.
At Influential, Big Data is a key component in countless development and Business Intelligence projects, and our teams are keen to hear the latest from the suppliers of leading Big Data tools and services.
What is Big Data LDN?
Big Data LDN (London) is a new two-day conference and exhibition focused on Big Data and Analytics, and how to build dynamic data-driven enterprises.
The aim of the event is to provide practical, actionable insights on delivering business value in an increasingly data-driven world – a mission Influential understands very well.
A "stellar" line-up of speakers has been promised including 80+ engineering gurus, open-source visionaries and real-world pioneers – all of whom are ready to deliver their "cutting-edge" practical advice to the eager delegates. The conference and seminar programme will offer strategic guidance and actionable technical insights. The goal? To enable confidence and deliver expertise for delegates when tackling Big Data projects.
The Big Data LDN Exhibition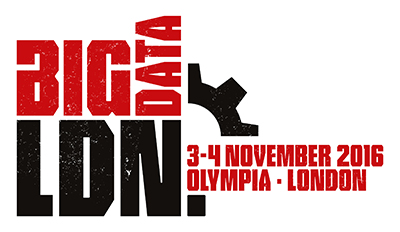 The perfect complement to the seminar programme, the Big Data LDN exhibition will bring over 70 leading Big Data and Analytics vendors and service providers together under one roof. Such a range of experts and service from around the world promises to be a fantastic showcase of the tools and solutions available to those looking to become a Data-Driven Enterprise.
Our developers can't wait to engage with the hands-on product demos and technology test-drives; top-grade technology from blue-chip companies and "hot" new start-ups. Part of our continued drive to innovate and provide enterprise-enhancing data solutions, Big Data LDN is a vital event to attend – and a shoo-in addition to next year's calendar as well.
The message of Big Data LDN is that "Change is coming". Here at Influential we completely agree and are ready to embrace it, arms open. #BigDataRevolution
Need Help With Your Data-Driven Enterprise?
For 25 years Influential Software has delivered quality business software & data solutions from within the UK. If you would like to talk to us about a business intelligence solution, software solution or any IT project you need to deliver successfully, please contact us.