Best Free London Tech Week 2019 Events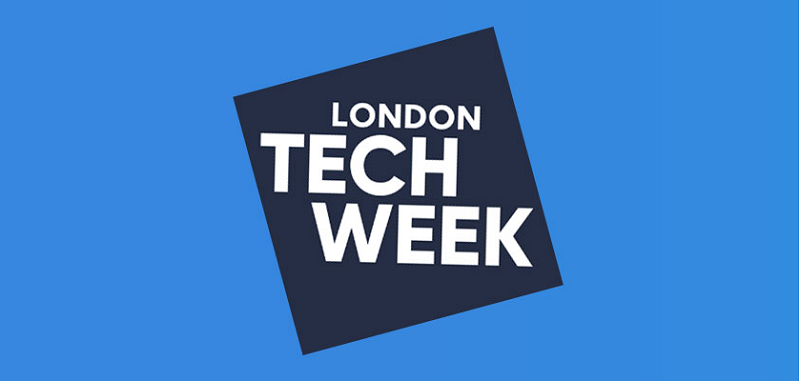 London Tech Week kicks off a packed programme of events from today until the 14th of June. Tech leaders have flown in from around the world to spread the word about tech's positive impact on society and business. Topics such as digital transformation, big data, digital financial services, cloud services, and DevOps are the key concepts behind these London Tech Week 2019 events. When we look at Influential Software's recent successes in all these areas, it's clear that our customers are on the right track.
But technology never stands still and there's always more to be learned. For those in search of the very latest tech talk, here are the best London Tech Week 2019 events that you can attend for free. Register now to guarantee your place.
1. Going for Growth – How Technology Will Change Our Future
Breakfast seminar: Tuesday 11th June, 09:00-10:30, Fora, Spitalfields
If you want a high-level overview of how emerging technologies are set to transform the business landscape, this seminar is for you. Learn how to harness technology to support your business lifecycle. Panellists include the Department of International Trade, Signum Intel, Crowe, and NOTWICS.
2. The Power of Data: Leveraging Data to Transform Your Future
Panel: Thursday 13th June, 13:00 – 15:00, The News Building, London Bridge
Organised by Dow Jones, this panel will explore the ways in which data is changing our business models and processes. Hear real-life examples of how data is used to supercharge products, fuel innovative business ideas, and capture new customers.
3. Money Matters: Will Digital-Only Brands Be the Future of Financial Services?
Panel: Wednesday 12th June, 08:00 – 10:30, The Loft, Soho
Financial services are one of the oldest industries in existence. And no trade can last that long without adapting to new technology. Trail-blazing products such as the Dell Boomi integration platform, for example, are addressing the need for connected applications and data. In this panel, high profile brands and financial services experts will discuss whether neobanks, fintech solutions, and digital-only banks could spell the end of physical bank branches.
4. AND Chat: Five Common Challenges In Agile Transformation
Meetup: Monday 10th June, 18:00 – 20:30, AND Digital, Covent Garden
Agile practices are expanding beyond their software development roots into the mainstream. However, moving to an agile model is not always straightforward. In this meetup, hosts AND will reveal why so many companies find it challenging to move towards a wider agile approach, along with defining the key ingredients to successful adoption.
5. Cloud & DevOps World Summit
Summit: 12-13th June, London ExCel, Royal Victoria Dock
Part of TechXLR8, London Tech Week's flagship event, this summit will feature the industry's leading technologists and innovators discussing cloud innovation, DevOps, container deployment, Kubernetes, serverless architecture, automation, securing your cloud, and more.
Attendees can also access expert speakers focussing on hot topics such as business automation with AI, IoT, and Blockchain at the wider TechXLR8 expo.
Whether your interest lies in digital transformation, big data, financial services, agile practices, cloud services, or DevOps, the Influential Software team looks forward to discussing solutions with you at London Tech Week. Or if you'd rather talk another time, you can always visit us in Maidstone, at The Gherkin, or at our new office in Devonshire Square.