Influential Software Acquires Second London Office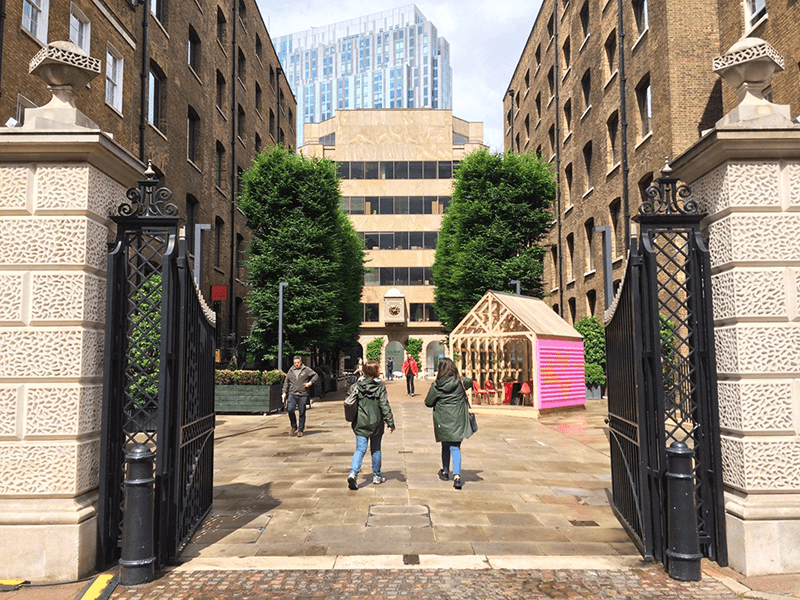 Influential Software has expanded its operations to a second London office at 8 Devonshire Square, a minute's walk from Liverpool Street Station.
8 Devonshire Square's other name – The Spice Building – is a clue to its origins. If we wound the clock back 300 years, we would see crates of cinnamon and nutmeg where Influential Software's monitors are today. That's because the structure was built as a warehouse for the spice trade from Bengal.
Now thoroughly renovated, the building offers ample space for our growing team of IT specialists to serve clients across the UK. A number of formal and informal spaces also allow clients to meet us and discover solutions to their IT challenges.
Proximity to our existing London office at 30 St Mary Axe, better known as the Gherkin, is another advantage. Clients are welcome to join us at the Gherkin's rooftop bar and restaurant, which boasts the only glass dome of any London skyscraper.
Strong Reasons to Expand
Our decision to invest in a second London office is based on a firm prediction of ongoing growth.
Following on from our success in 2018, Influential Software is continuing to take on new clients this year. From Gate Group to William Cook, Pret a Manger to Gatwick Airport, and Jobsite.co.uk to Deloitte, the list of major names goes on.
At the same time the company is maintaining its grip on the latest technology through new and existing partners such as Dell Boomi, Adaptive Insights, Metalogix, MuleSoft, SAP, and IBM. An agile work ethic allows us to adapt to the tech landscape that emerges from these industry leaders.
Smart Investment in People
Ultimately, we understand that people are our strength. Alongside the developers and consultants who have worked with us for decades, it's imperative to attract fresh specialists from across the country. That's how we find the delicate balance of skills that benefits clients of all sizes and industries. With the latest addition to the Influential Software office portfolio, we've given that mission an extra boost.
Whether for a specific inquiry or to discuss the latest technologies, we look forward to meeting you at 8 Devonshire Square.