Crumbs! It's the Christmas Charity Bake-Off 2019
Christmas is almost upon us, which for Kent residents can mean only one thing… it's time for the "Incredible Maidstone ('Great British' was taken) Christmas Charity Bake-Off 2019"!
The competition is now a well-established culinary spectacular that always leaves contestants and spectators hungry for more. That's no problem though, as the delicious display of festive food is also up for grabs. What's more, it's always to raise funds for local charities, so if you feel like indulging in the after-competition tasting, all will be forgiven.
A baked-in recipe for success
This year the baking bonanza took place on Tuesday, December 3, at Maidstone House.
Organiser Claire Pryer, of local business Enterprise England, runs the event as a way of bringing the local business community together. "We like to do the charity bake-off, as it is a good chance for the different companies to meet and talk," she explains.
It's also a great way to raise money for local charities. "[This year] all the money we raise goes to the Maidstone Churches Winter Shelter," Claire says. "It is a local charity that provides a hot meal and a bed for the homeless over the coldest months of the year. They can only run through charitable donations and a team of volunteers who help run it."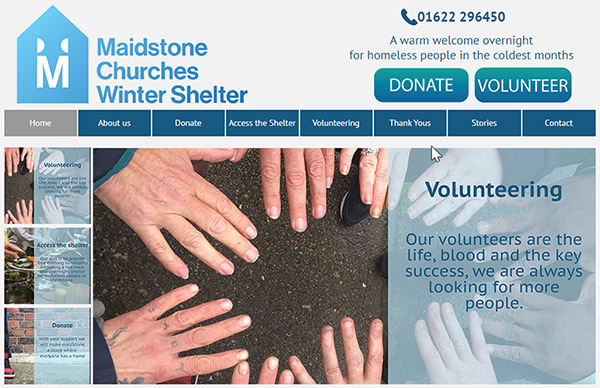 And the Charity Bake-Off 2019 winners are? (Fig) drum roll, please…
The competition was hot, the cakes were frosted, and the judges had a hard time deciding on the winners. When the dust (or flour) finally settled, the results were: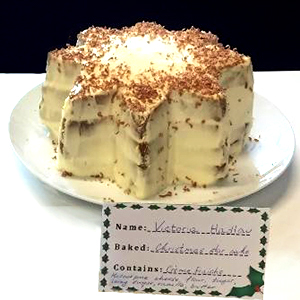 1st place: Victoria Hadlow
(Influential Software) with her star cake.
2nd place: Alice Bramley
(Influential Software) with her Christmas tree cake.
3rd place: Sean Jonga
(Maxwell Davies) with his chocolate cake.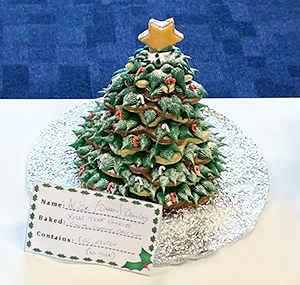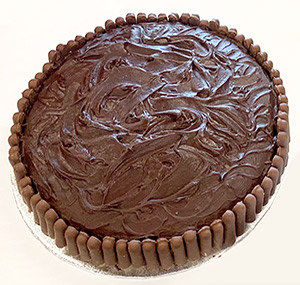 The former three-time reigning champion Dom Rankin, head of Influential Software's PHP team, was full of praise for this year's new challengers.
"Congratulations to Victoria, our new bake-off champion! Her cake was excellent. The level of the entries this year has been great, and I look forward to the next competition with a new rival!" he said.
Cheers to all Charity Bake-Off 2019 participants
Organiser Claire, also one of the lucky judges, was pleased with the turnout. "Thank you to all the bakers who entered today. It was a hard decision, as they were all so nice."
"We have raised £165.50 so far, which is an amazing amount. We do still have cakes and biscuits for you to enjoy, so please donate generously."
But readers beware, that statement was only true at the time of writing. As you read this, it's likely that little more than crumbs remain of this year's entries. So if you missed out this time, make sure you are there for Christmas Bake-Off 2020!
---
Related Articles