Growth in companies using Jamf creates demand for trained techs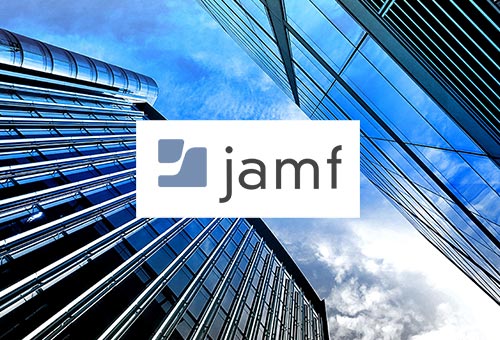 With 22 of the world's most valuable companies using Jamf, demand is growing for trained Jamf technicians. Most recently, SAP and even Apple itself have stated that they use Jamf to manage their Apple devices. As the UK's official Jamf Training Partner, Influential Software is playing an important role in certifying technicians to meet this demand.
Impressive growth in companies using Jamf
Jamf ended 2018 managing a further 3 million devices than it had the previous year, making a total of 12 million. That was the result of 7,100 new Jamf customers that year.
Among the organisations that use Jamf are:
10 global marketing groups
22 of the Most Valuable Global Brands, according to Forbes
9 of the top U.S. media companies
9 of the 10 best-known technology companies
7,700 secondary and higher education organisations
Naturally, this list of customers has given Jamf a firm financial base. The company grew its total revenue by 30 percent last year, while its recurring revenue grew by 40 percent compared with the previous year.
All of this is great for Jamf, and it's also good for Jamf technicians—and for anyone looking for a Jamf career.
Big-name organisations that use Jamf
Perhaps the greatest endorsement of all comes from Apple itself. Speaking at a conference only this month, Apple product marketer Jeremy Butcher revealed that Apple uses Jamf to manage its own devices.
Another high-profile Jamf advocate is SAP. Jamf announced last year that Jamf would be managing 17,000 Mac, 83,000 iOS, and 170 Apple TV devices for the tech company. SAP's vice president of enterprise mobility, Martin Lang, reportedly said, "With a growing number of SAP employees choosing Apple devices, SAP decided to reorganize its IT teams to create an Apple Center of Excellence team and chose Jamf because of its focus on the user experience."
The growing value of Jamf Pro training
As noted by SAP, Apple, and thousands of others, Jamf technology is on the rise. For those looking for career advancement, Jamf Pro certification is the definitive way to show your ability in this domain. Influential Software's Jamf training has already helped hundreds of Apple techs find their dream roles in major organisations.
Are you ready to make the jump to Jamf?