Five Reasons to Upgrade from TM1 to IBM Planning Analytics
Posted on Friday 8th February 2019 3:24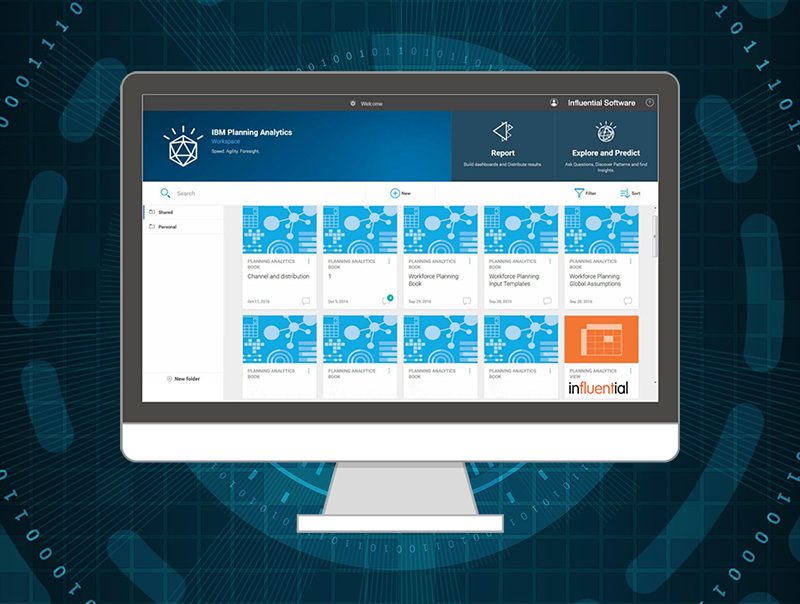 With a company history going back 108 years, IBM knows how to move with the times. The latest leap from IBM Cognos TM1 to IBM Planning Analytics is no exception. After listening to customer feedback, IBM has added capabilities for faster and more powerful planning, budgeting, forecasting and analysis.
What's more, the unified experience for web, Excel, and mobile lets your users get started faster. And IBM's new cognitive capabilities speed up your ability to glean predictive insights directly from internal and external data.
To show the new solution in action, we've rounded up the top five reasons to upgrade from TM1 to IBM Planning Analytics.
IBM Planning Analytics Workspace
Workspace is the customizable interface that is the new face of TM1. It supports reporting, analysis and write-back with an interactive viewer that makes it easy to navigate multi-dimensional cubes and share results with others. This interface has been praised by customers and analysts alike for its ease of use. And with more than 25 different images, charts, maps, and scorecards, Workspace lets you create compelling visualizations quickly. It's also mobile, so you can work with Workspace books at your convenience, on an iPad or other tablet device.
IBM Planning Analytics for Microsoft Excel
The IBM Planning Analytics for Microsoft Excel add-on is the successor to IBM Cognos Analysis for Microsoft Excel (CAFE). It gives you Excel access to the IBM TM1 database with superior performance over wide-area networks. It lets you retain full Excel functionality and formatting when moving data between TM1 and Excel, and integrates smoothly with Workspace, sharing a common UX, Cube Viewer, and Set Editor.
New Hierarchies
The "hierarchies" capability in IBM Planning Analytics provides both technical advantages and business-user benefits. With hierarchies, you're not limited to the traditional definition of cubes. You have the flexibility to perform in depth, granular analysis, exploring data by attributes such as customer, product, sales program and more. You can model attributes and drill into them without having to create a new dimension or add elements (members) to the hierarchy. You can also see the intersections of several hierarchies within the same dimension, so you can drill down to find data points never before possible.
Ready for GDPR
The European Union's new General Data Protection Regulation (GDPR) is another very good reason to upgrade. GDPR takes effect May 25, 2018, and it's important for all of your business processes to be ready. IBM Planning Analytics will be GDPR-ready when the regulation takes effect.
Fast Migration Process
New capabilities notwithstanding, upgrades are still a headache, right? Nope, not here. In spite of the solution's new name, the upgrade to IBM Planning Analytics is not really a migration. You just install it and go, using your current model and mode of operation.
Getting Greatest Value from IBM Planning Analytics
IBM Planning Analytics is your enterprise's nerve centre. For the whole body to work together, you need it perfectly configured and aligned with your business. As a decades-long IBM Partner, Influential Software has the expertise to give the results you expect from Planning Analytics.
If you're interested in upgrading your solution, why not speak to our IBM Cognos experts?
*This content has been adapted from https://www.ibm.com/communities/analytics/planning-analytics-blog/top-5-reasons-to-upgrade-from-ibm-tm1/
New IBM Planning Analytics Website
Posted on Sunday 9th September 2018 12:02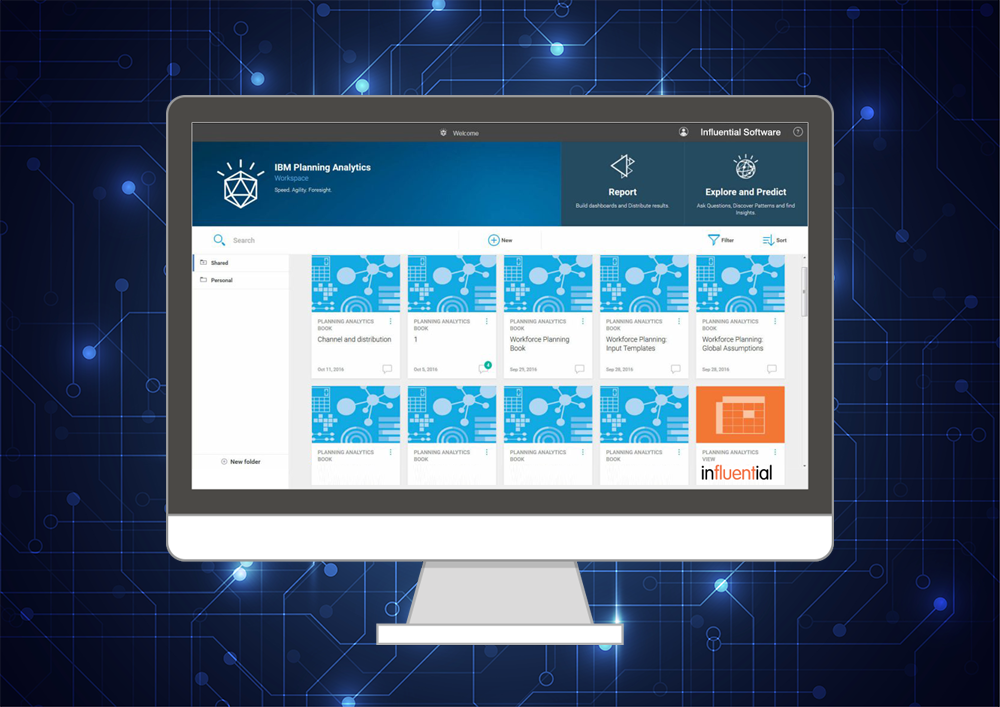 Planning Analytics is the latest improvement in the IBM TM1 series. New capabilities for planning, budgeting, forecasting, and analysis make this a faster, leaner, more powerful business tool. And with thousands of successful projects over two decades, our IBM Partner team is best placed to support the transition to Planning Analytics. That's why we're promoting our services through a dedicated IBM Planning Analytics website.
New Features in Planning Analytics
IBM has listened to customer feedback and introduced some key new features in Planning Analytics.
One major development is the new Workspace interface. Make it easier for your team to perform reporting, analysis, and write-back, while navigating multi-dimensional cubes and sharing results with others. Enjoy the intuitive interface on your tablet while on the move. And with 25 different images, charts, maps, and scorecards, there's never been a more compelling way to share your data.
Excel users will be thrilled at the IBM Planning Analytics for Microsoft Excel add-on. This successor to IBM Cognos Analysis for Microsoft Excel (CAFE) gives improved performance over wide-area networks and is naturally integrated with Workspace.
In terms of analysis, Planning Analytics allows access to data points you could never have reached before. The "hierarchies" capability goes beyond the usual definition of cubes. Explore data with attributes such as customer, product, sales program, and more.
And everyone in your company will be pleased to hear that Planning Analytics is automatically compliant with the EU's General Data Protection Regulation (GDPR).
Welcome SMEs with Express
Formerly IBM Cognos Express, the IBM Planning Analytics Express format is ideal for small businesses or teams. Use the full features of Planning Analytics, at the right size and for an affordable price.
All Deployments Available
Planning Analytics supports the full range of deployment options, from on-premise to cloud and hybrid. This means the highest flexibility for your business. With on-premise deployment, your organisation can meet its in-house policies easily. The cloud deployment option means faster entry at a lower initial cost. Hybrid deployment can be the best of both worlds, giving control where you need it alongside the benefits of cloud.
Influential Software – the IBM Experts
Our team has been serving UK businesses with IBM and Cognos solutions for over 25 years.
To find out more about our custom partner services, feel free to visit our dedicated IBM Planning Analytics website.
The Predictive Powers of IBM® Planning Analytics
Posted on Monday 7th May 2018 9:00
IBM® Planning Analytics, the 2018 release of Cognos TM1, automates your planning, budgeting, forecasting and analysis processes into a single platform. Harness the predictive powers of IBM Planning Analytics and aligns your business cloud/on-premise/hybrid hosting strategies.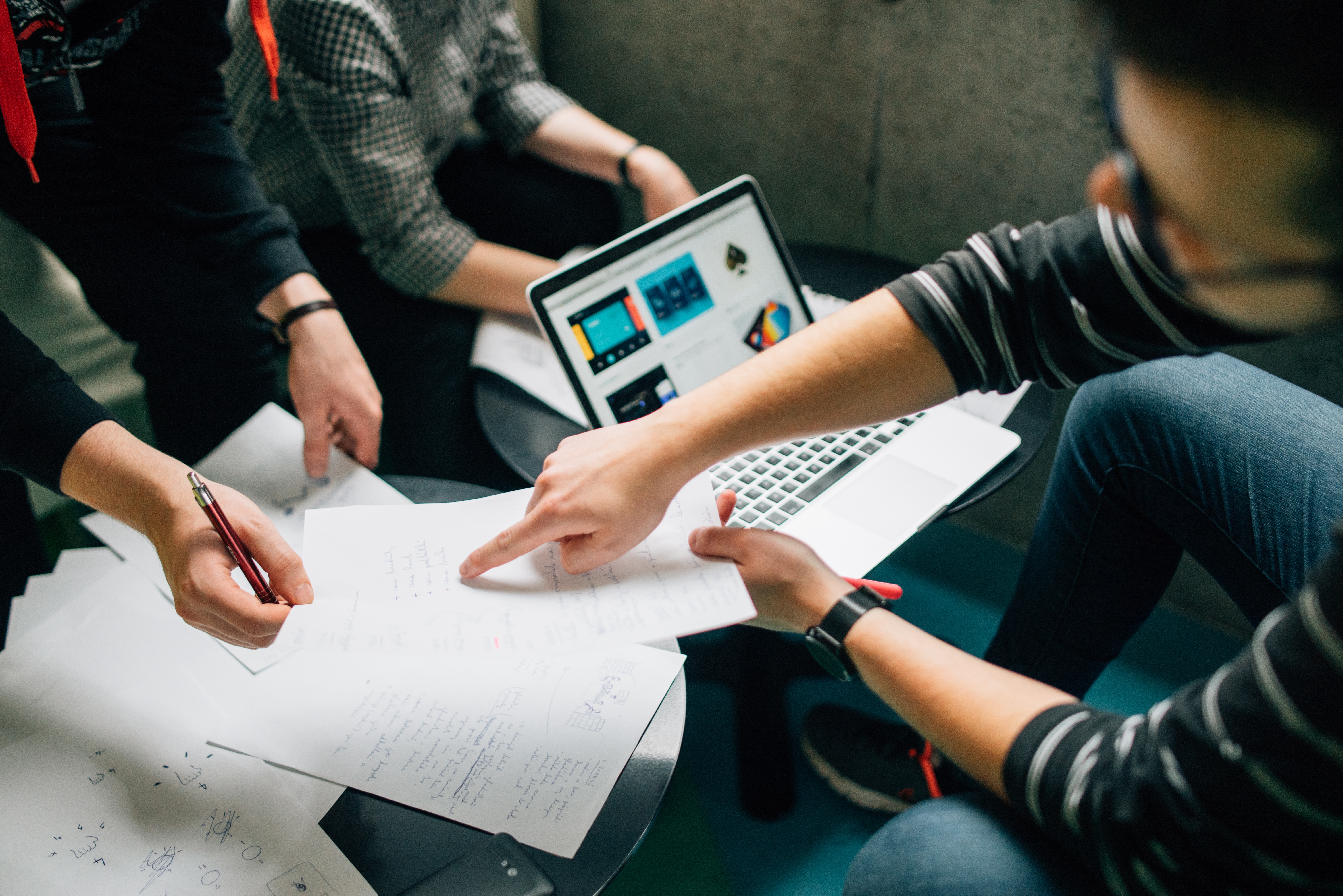 IBM® Planning Analytics can bring predictive powers to your organisation. Planning Analytics offers a comprehensive solution to formulating planning models and generating analytics from the results, constructed on a powerful analytical processing engine that is both in-memory and online.
The IBM Cognos TM1 enterprise planning platform is the foundation, and the planning tool is being used by a growing number of organisations around the world. Through its multidimensional technology, businesses can create complex models easily, and perform analyses of profitability to identify the customers, products and sales channels that are generating the most profit.
Spreadsheet Power
Since a large number of finance professionals work primarily with leading spreadsheet software, IBM® Planning Analytics is designed to have advanced spreadsheet functionality wherever it is necessary. You can take full advantage of the power of spreadsheet formatting and layouts with superb Wide Area Network performance. The latest Planning Analytics release can be deployed on-premise, and boasts the following advanced features:
Hierarchy capabilities that facilitate the modelling of specific attributes of hierarchies, enabling advanced granular analysis and simple administration and maintenance of any planning models you devise.
Improvements to the interactive analytics workspace, wherein you can design compelling visualisations and custom dashboards.
Predictive Power
IBM Planning Analytics enables you to take advantage of the data analysis and predictive powers and functionality of IBM Watson Analytics. With these powerful tools implemented in your planning process, you can generate automatic predictive insights from the software's analysis of internal and external information.
The first tools for planning and analysis did little more than automate processes that would otherwise be undertaken manually, but IBM Planning Analytics takes the process a few steps further than that. Through complex agile planning and exploratory analytics processes, you can actively drive your business forward in the way you want things to be done.
IBM Planning Analytics Flavours
And you have several options to choose from with IBM Planning Analytics:
Get the Predictive Powers of IBM Planning Analytics
Influential Software has been working for over 25 years with businesses of all sizes to create tailored software solutions that help to grow and increase profitability. Our passion is for technology, and our commitment is to quality, so we only deal with the best software solutions available on the market.
If you would like to know more about how IBM Planning Analytics could be implemented in your business, please feel free to contact us and we can arrange a consultation to discuss your needs and the power of the software we offer.