Automation Sensation: Developing Insights & Business Intelligence
In this final, 5th instalment of the Business Process Automation series we take a look at core processes surrounding business insights and Business Intelligence and why automated systems are crucial for success.
First, What is Business Intelligence?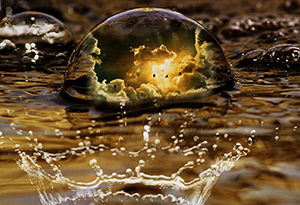 In the last article we looked at Admin & HR Processes, an all-too-often overlooked part of business that can have some costly consequences for inefficiency.
Our journey in this series has taken us across internal and customer-facing processes where automation can:
streamline efficiency
reduce costs
enhance customer experience & retention
But how do you monitor, measure and make informed decisions about these processes? The answer: 'Insights & Business Intelligence'.
What is 'Business Intelligence'? In its simplest terms it's about gathering and translating business-critical information to enable operational insights and strategic decision-making.
The where, how, and why businesses need to do this is more complicated, with countless different layers of processes involved, and a vast selection of tools available to help you.
We'll revisit Business Intelligence (BI) in much more detail in future articles, but for now let's take a broad look at some core BI processes and how automation is essential to them.
Data Integration & Developing Insights
It starts with data. From where? Everywhere – as up-to-date and fast as possible. The more data you can gather, the more accurate your insight will be. So do you have a streamlined processes for gathering, organising, and extracting pertinent information, or are you looking for insights without all the facts?
Without Automation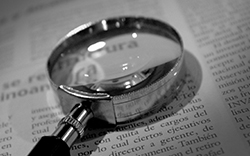 Your business generates data – whether internal KPIs, sales figures or marketing feedback. Where does this data go? Not far – glanced over in application admin panels; exported to an excel sheet if your applications have reporting features, transferred to a spreadsheet manually if they don't. Some data only exists in emails, or from what productivity you witness from your office chair.
Most data isn't written down and the little that is only offers a small sample of the overall information. Forming actionable insights from this muddle of incomplete and subjective data is difficult if not impossible.
With Automation
Now imagine all your data in one place, seamlessly integrated from multiple sources regardless of inconsistent systems and applications. Information is stored as soon as it's generated and is accessible ad-hoc. Intuitive applications run searches and queries across all your data – both recent and historic. You can view, collect and analyse your data however you need, uncovering trends, patterns and insights about your business, processes and performance to fuel your decision making.
It seems fairly obvious which scenario is better. With solutions like bespoke data warehouses, you can consolidate your data in a single location to give you a holistic view that may uncover insights that previously lay hidden.
Integrating data smoothly from multiple sources can be tricky, but tools like Mule ESB makes easy work of connecting systems and applications of all types and sizes. Software suites such as SAP Business Objects are leading experts in BI, allowing you to search, extract and find meaning in your data, giving you insights you can trust.
Data Visualisation & Business Intelligence
Insights from your data are only any good if the decision makers can understand it. Reports from data scientists can be filled with numbers and percentages that are impenetrable to the people that have to act on them. Do you leverage the full value of your insights, or is indigestible information a barrier to your understanding?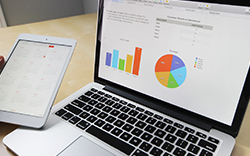 Without Automation
Hours are spent scouring spreadsheets looking for trends and patterns amongst the rows of data. If a pattern is spotted it is then painstakingly transferred manually to its own spreadsheet or document for reporting. In this format it's difficult for your c-level personnel to absorb and understand the information quickly enough for it to aid decision-making.
Graphic visualisations are limited to whatever chart or graph can be created within the spreadsheet application and interpreted summaries can be subjective, undermining the value of the data accuracy. You, the decision-maker, rely entirely on data analysts to translate insights into actionable information – if you have a data analyst at all. With no system in place to make full use of your data and insights, you experience a low ROI on your data warehousing and insight development investments.
With Automation
Now imagine user-friendly, intuitive dashboards that provide graphic visualisations for your data insights on a self-serve, ad hoc basis. Imagine a streamlined interface that different users can customise for their specific department needs, facilitating easy communication and collaboration on data at any given time. You can watch chart widgets update with your data in realtime, giving you the most recent, accurate information in easy-to-understand formats. Hours are saved by the removal of manually updated spreadsheets lowering costs and increasing operational efficiency.
You can take control and get to grips with efficient data discovery yourself. These data visuals show you what business processes are costing unnecessary funds, where bottlenecks occur and what's generating the most return. With enterprise-grade business intelligence in the hands of yourself and other key decision makers you can streamline your business to maximum efficiency and stay informed.
There are numerous tools and solutions for this. IBM Cognos Analytics is a powerful self-service BI tool that delivers instant insights in an easy-to-use interface. There are also tools like Active Dashboards from Dynistics that offer sleek, real time visualisations for your data.
Forecasting & Business Analytics
The next step of Business Intelligence is about looking deeper into the data to understand the 'why' and 'how' behind it. The answers to these questions inform what might happen in the future, facilitating predictions for your business and market trends. Harnessing these insights gives you a competitive edge and reduces the element of risk in business decision making. Without it your decision making is based solely on 'hoping for the best' – an approach that could just as easily lead to disaster.
Without Automation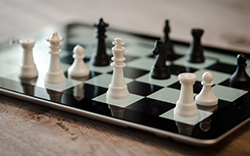 You take a look at your business and you think you understand what you see. You believe you'll spot a trend or pattern if one occurs and your business plan is based on what you hope will happen, not what you know. Budgets and forecasts come from discussions and speculation between department heads based on subjective perceptions. In short; you're guessing.
Your guesses don't account for all the factors – just the ones you can see or that you've been told about. The information you miss could be critical to the success or failure of your plan. You're betting high stakes in a game of business roulette and the success of your strategy relies on luck, not expertise. Red or black; odd or even; pick a number. The lure of winning may cause you to bet high and fast, but the risk of losing could cost you everything.
With Automation
Now picture a system where data organisation and visualisation leads seamlessly into analysis. Expertly developed tools analyse and report on your data,helping you investigate and understand your data on a whole new level – not just what happened and when, but why and how. You can access these tools on premise, on cloud or mobile, collaborating with other decision makers on reports built on data you can trust. These tools help you develop and deploy strategic plans and forecasts, dynamically linking metrics to your actions and objectives to assess profitability in real time. These educated predictions for project outcomes empowers you to make plans and budgets with reduced risks and greatly improved return on your BI investment.
Unified BI platforms such as IBM Cognos Tm1 offer a powerful one-stop-shop for strategic business planning and forecasting, streamlining the planning cycle from start to finish. It's just one of many analytics tools out there, that can aid in the transformation of your business critical data into careful predictions and forecasts on which you can base your key decisions.
Empowered & Informed Decision Making
Business Intelligence is a critical process for business growth and success. Automation doesn't just enhance Business Intelligence, it facilitates it. Without automation many of these processes aren't intelligence at all, just guesswork.
Guessing your way through business decisions can land you in all kinds of trouble, costing time, money and resources. For some businesses, these unsuccessful gambles are massive blows to growth and for others it's the end of business entirely.
Can you afford the risk of guessing?
The road to successful business intelligence and strategy starts with asking the right questions and influential are ready to provide the answers.
Want to read the whole series?
Part 5: Developing Insights & Business Intelligence
For 25 years Influential Software has delivered quality business software & data solutions from within the UK. If you would like to talk to us about a business intelligence solution, software solution or any IT project you need to deliver successfully, please contact us.