Automation Sensation: Enhancing Admin & HR Processes
Part 4 of our Business Process Animation series looks at Admin & HR processes that can be streamlined through automation, and the risks of letting things fall behind.
The Often-Overlooked Processes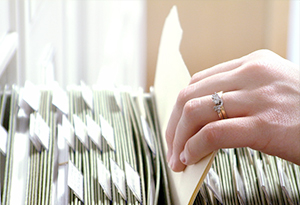 Automation Sensation Part 3 not only looked at how to automate Customer Service & Management, but the potential risks of not keeping those processes up-to-speed.
There is an obvious critical need for customer facing processes to be seamless. If they're not, the impact on customer engagement and retention could be fatal for your business.
By comparison, it's easy to think of streamlining administrative and HR processes as less critical. They're not part of the internal processes we looked at automating in part 2 and they're not part of directly selling or providing products and services to customers.
They're part of the inner workings of business itself and are too often ignored as they're not directly generating revenue. However, to do so can have a catastrophic effect, undermining the success of other business departments completely.
Let's look at a few examples of administrative & HR processes that can be streamlined with automation and exactly what could go wrong if they're kept on the back seat.
Recruitment & HR Onboarding
From processing applications, to taking new employee information to orientation & onboarding – there are numerous opportunities for improvements. The risks of not addressing out-dated or inefficient processes could cost you your staff before they've even started.
Without Automation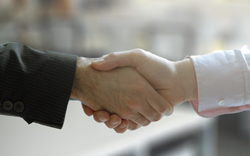 You advertise a vacancy – perhaps online, in a newspaper, or a poster in a window. CVs start coming in by hand, post or email; they're difficult to organise and easy to lose. All are slowly hand-sorted and good candidates can be missed due to inconsistent formats. With no dedicated recruitment team this falls to HR or management, taking them away from other key tasks and affecting productivity elsewhere in the business.
New employee information is gathered by handwritten forms, stored in filing cabinets or manually entered into sprawling spreadsheets. The risk of human error, lost or out of date information can lead to admin errors that take time and money to resolve. Orientation and onboarding is delivered ad hoc, through a scattering of paper forms and verbal explanations that can be forgotten or poorly phrased. Progress of initial training becomes hard to track and easy to forget entirely. The new employee is left to figure things out themselves, taking longer to get up to speed or feeling unprepared to take on tasks required of them.
With Automation
Now imagine the vacancy listed online, on social media and 3rd party recruitment sites for greater reach. 24/7 automated online applications filter suitable candidates with questionnaires and send successful applications directly to your database for increased data accuracy. Tasks are digitally assigned in an intranet, with progress reminders and schedules for new employee onboarding and refresher training for all teams. Digital resources are available to support new employees, with standardised materials to ensure consistent onboarding for each employee.
Poor orientation/onboarding can reduce employee engagement and retention. Increased turnover means additional recruitment costs and low productivity due to repeating the onboarding process, so it's critical to get this right from the start.
You can direct online application data to your internal systems automatically, through the use of APIs, freeing up your HR and management teams to focus on quality onboarding processes. Intranets such as those built in SharePoint are a great way to unify, track and manage internal training.
Accounts, Safety & Compliance
Keeping the wheels turning is no small task. The management of accounts, timesheets & payroll, retention of regulation documents and scheduled compliance checks can often make or break business. Are your financial and compliance processes secure and up to speed or will poor administration cost you dearly?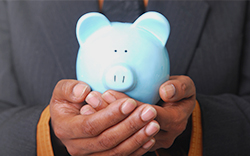 Without Automation
There's paper everywhere. Invoices, renewal notices, financial records and receipts, compliance documents and history of regulation checks. It's impossible to find information quickly, difficult to keep up-to-date and, as ever, it's easy for things to get lost. Inaccurate record-keeping and no notification system can lead to incorrect or late payments, costing money to resolve and damaging relationships with staff, partners or customers. Renewals and regulation processes can be missed entirely, incurring fines and a bad track record for compliance.
Timesheets and administrative timekeeping requirements are entered by hand and subject to human error, often filled out retrospectively from memory. This leads to inaccurate data, making it impossible to reliably monitor performance and productivity for management purposes, as well as an increase in the chances of incorrect staff payments.
With Automation
Now everything is digital. Digital forms, documents, invoices and records, all stored in a unified location where tasks can be routinely scheduled, managed and assigned to specific team members. Role-based authorisation means access to financial information is secure and trackable.
Automated notifications ensure that payments and processes are never missed and task statuses can be viewed quickly to check progress. When was the last company fire drill? Your digital calendar will tell you in moments, ensuring that your health and safety practices comply with regulations just like everything else. A digital timesheet system accessible by mobile means your employees can clock in and out wherever they are. This improves accuracy for payroll and can also integrate with your records for easier management of performance.
Task managers are not just for client work. You can simplify internal systems by unifying all processes in the same platform. There are many tools available to get you started, or you could have something custom-built for your requirements from a core platform like SharePoint. Mobile application development also makes it easier to deliver these tools to your staff wherever they are.
Staff Management & Appraisals
Keeping accurate staff information is an an ongoing task for HR departments: collating and updating personal details, logging holiday requests and approvals, and gathering actionable information for appraisals and reviews. Are slow or out-dated processes holding back your staff management potential?
Without Automation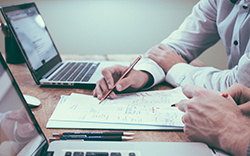 Employees fill in their personal information via paper forms that are either stored in filing cabinets or manually entered into – you guessed it – spreadsheets. These are hard to keep up-to-date, with no system of identifying where info is missing, and limited guarantee for security of sensitive information.
The holiday approval process is paper, email, or verbally based, then tallied into yet more spreadsheets – disconnected from calendars. Reviews of staff performance is subject to retrospectively gathered information, reliant on the awareness and memory of managers who were present at the time. This compromises the accuracy of appraisals and the quality of feedback for employees to action.
With Automation
Imagine a dedicated HR application that integrates with your intranet. Employees enter their own information at scheduled review intervals, with notifications reminding them to check it. Holiday requests are assigned to relevant managers and once approved are logged immediately into the company calendar. Working with a digital task manager means a clear audit trail that can be used to monitor tasks and performance for each employee. This provides fair and accurate KPIs for staff appraisals, making it easier to deliver constructive, actionable feedback. Staff reviews can be scheduled at routine intervals and assigned to the specific people involved. Best of all? Not a single spreadsheet in sight.
"57% of large businesses say bad spreadsheets have caused wasted time… 17% of large businesses have suffered financial loss due to poor spreadsheets." – YouGov Report
Studies show that spreadsheets are over-relied upon in business, often with little or no training. There are numerous cases of large-scale enterprises losing millions due to spreadsheet errors. According to a YouGov report, "57% of large businesses say bad spreadsheets have caused wasted time" and 17% have suffered financial loss as a result of them.
With available tools like intranets, HR applications and digital task managers, and the option for bespoke development to integrate them together, now is the time to leave the days of spreadsheet reliance behind.
Give your HR team the tools to do their job, better
It's important. Really.
It's true that poor internal processes can negatively affect productivity, and poor customer service compromises customer retention – but poor HR & Admin processes could cost you the money in your pocket.
Good business is more than just delivering services and products; it includes air-tight organisation and structure from your core, so you can do business from the strongest position possible.
Trust us, we're experts in business. With help from influential, you can be too.
In the Next Article:
In the next article we'll be looking at areas of Customer Service & Management that can be automated to enhance your business.
Want to read the whole series?
Part 4: Enhancing Admin & HR Processes
For 25 years Influential Software has delivered quality business software & data solutions from within the UK. If you would like to talk to us about a business intelligence solution, software solution or any IT project you need to deliver successfully, please contact us.