New Cognos Analytics Website
Posted on Monday 3rd December 2018 12:26
Influential Software is thrilled to announce our new Cognos Analytics website, the latest achievement in our long-standing partnership with IBM Cognos. From consultation to development, licence sales to configuration, and deployment to upgrades, our services work to maximise your returns from the new Cognos Analytics 11.1.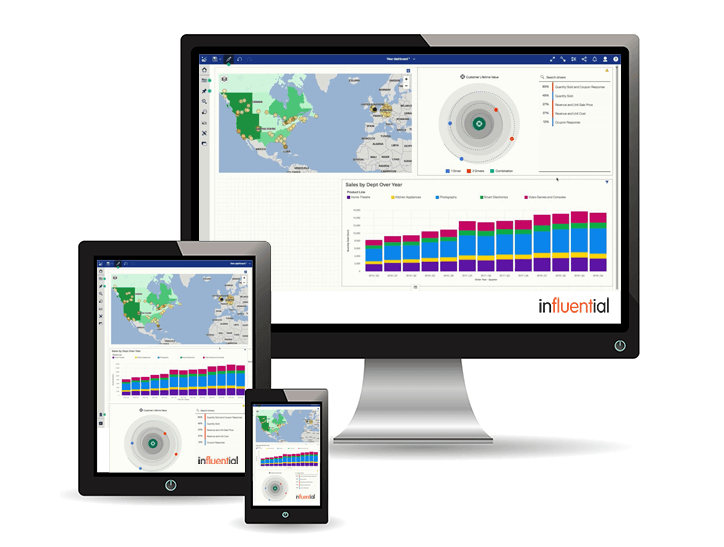 Why Cognos Analytics?
Our Cognos Analytics website promotes the next-generation features that have made the Cognos name. The latest release, Cognos Analytics 11.1, make a host of improvements with AI-assisted analytics. With the help of AI, your users can uncover, present, and share insights faster than ever before. That means a more agile enterprise, able to move from granular detail to game-changing decisions at the touch of a button.
Cognos Analytics Consulting
Having worked with Cognos solutions for over 25 years, Influential Software is the longest-standing Cognos consultancy in the UK.
Benefit from our free initial consultation service to gain a taste of what we can achieve together.
Thereafter, our expert consultants lead clients through a best-practice approach that includes current state analysis, infrastructure review, analytics roadmaps, project management, and ongoing assessment.
Most importantly, we always keep your value in sight. Our services will not be beaten on speed, price, or returns.
Cognos Analytics Upgrades
As a Cognos Partner with experience going back two decades, we are the ideal choice for clients wishing to upgrade earlier Cognos Analytics releases.
Our services ensure minimal downtime, data security, and a rapid move to the new Cognos release.
Cognos Analytics Licences
Find the most competitive prices on Cognos Analytics licences from Influential Software.
Our consultants are on hand to advise on the ideal configuration for your size, structure, and goals.
Many of our clients gain maximum value by combining Cognos Analytics licences into a cost-effective package with consulting and support services.
Cognos Analytics Cloud
Cognos Analytics on Cloud is an excellent option for businesses wanting full functionality without straining their IT resources.
Our technicians are on hand to plan cloud migrations, provide cloud licences, and advise on the best setup for all kinds of businesses.
Looking for Cognos Insights?
If you'd like to find out more about our Cognos Analytics services, feel free to visit our dedicated site.
What Makes IBM Cognos Analytics Award-Winning Software?
Posted on Monday 14th May 2018 9:00
Award-winning IBM Cognos Analytics proved itself again by being named Business Analytics winner in Computer Reseller News (CRN) magazine's Annual Report Card. CRN has allowed solution providers across North America to grade their vendors for 32 years as part of their Annual Report Card. Solution providers can score vendors in 22 technology categories, and those scores come in three categories: product innovation, support, and partnership quality with the vendor.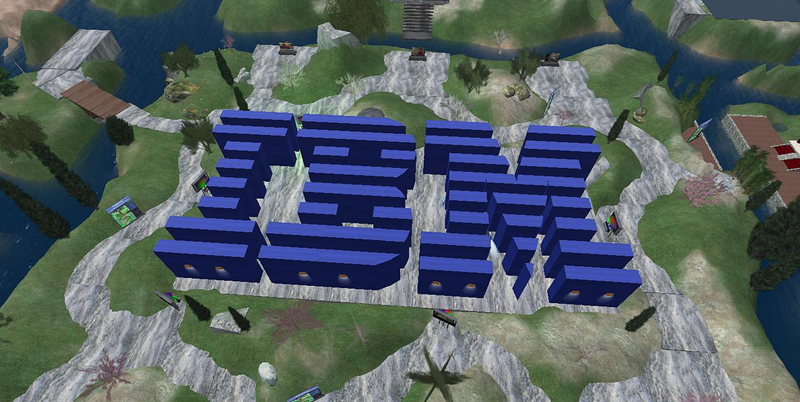 IBM Cognos Analytics ranked highest in the following categories:
Richness of functionality and product features
Quality and reliability
Technical innovation
Product potential and revenue
Ease of integration and compatibility
Why Did IBM Cognos Analytics Do So Well?
The majority of enterprises are well-versed in collecting the huge amounts of data on offer, but they need assistance in turning this data into insights and leads to be acted upon and distributed across the organisation for superior business value. This is where IBM Cognos Analytics enters the field.
The software's self-service solution gives people great tools to work with complex data and make discoveries about what is actually happening within their businesses. This can lead to the development of more strategic decision-making, driven by data. This has enabled thousands of enterprises worldwide to swiftly transform data into relevant insights. Within minutes, you have all you need to produce compelling reports that can be distributed securely and measurably, in accordance with corporate policies.
IBM Cognos Analytics Trophy Cabinet
This isn't the first time Cognos Analytics has won a major award. Earlier in 2017, the software ranked highly in a BARC Score Business Intelligence report. This report analyses the strengths and weaknesses of the most prominent enterprise BI platforms, and is a leading think tank in the industry.
The bottom line is that IBM Cognos Analytics is recommended by some of the most trusted and highly regarded authorities in the business world.
Award-Winning IBM Cognos Analytics
At Influential Software, we have spent over 25 years implementing data solutions for enterprises in the UK, and we are proud to be an IBM Partner.
Buy Cognos Analytics licences in flavours to suit your business needs, from Cognos Express for SME's to Cognos Enterprise.