With mandatory TCFD reporting, it's time for climate analytics
It's official: climate risk reports will become mandatory for large companies in the UK by 2025. As Rishi Sunak noted, this policy goes further than recommended by the Task Force on Climate-related Financial Disclosures (TCFD). And the requirement for TCFD reporting will inevitably spread from large companies to all parts of the economy.
But how exactly should companies report on a huge and nebulous topic like climate change? It turns out that data integration and analytics technologies are a key part of the puzzle.
What is expected in TCFD reporting
The Financial Reporting Council (FRC) published an extensive Climate Thematic Review 2020 earlier this month. This included an analysis of the state of climate change reporting as well as pointing out improvements to be made.
As its key finding on business model reporting, the FRC states:
"Whilst many of the requirements are being met, a view of the impacts of climate change on the business model is often lacking the detail that users are calling for."
And among the features that the best TCFD reporting includes, the FRC notes:
"specific detail about (the impact of climate change on) product lines, services and investments"
"linking climate-related risks and opportunities to (particular) business areas"
What all these points highlight is the need for granular climate change data analysis. Without that kind of detail, businesses cannot produce an evidence-based climate change risk assessment.
Using climate change analytics for TCFD reporting
The first requirement for effective TCFD reporting is digital integration — ensuring your data is accessible, wherever it happens to be. Secondly, there is the reporting itself — achieved with either third-party analytics software or a custom-made climate change analytics solution.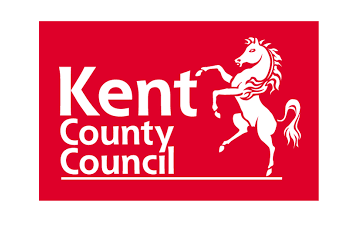 One example of such a solution is the Severe Weather Impacts Monitoring System (SWIMS) we developed for Kent County Council. This climate change reporting software provides the council a granular view of climate change costs. Based on these reports, the council was able to effectively adapt its infrastructure to climate change.
Overall, the new climate change analytics tool helped the council to:
better understand how severe weather events impact the county
apply for EU funds to improve the resilience of public infrastructure
protect its population by adapting public services to climate change
Adapting IT to climate change regulations
After providing a climate change risk assessment, another important side of TCFD reporting concerns the move towards carbon neutrality. However, reducing your IT carbon footprint doesn't have to be painful — in fact, it's often beneficial for the business.
As cloud IT specialists, we're as passionate about the environmental benefits as we are about the IT benefits. Let's take Microsoft Azure's cloud offerings as an example.
First of all, independent research shows that Azure is 98 percent more carbon-efficient than on-premises computing. And you can easily keep track of Azure's carbon impact with the Microsoft Sustainability Calculator.
On top of this, Azure has made four key environmental pledges:
100 percent renewable energy by 2025
replenishing more water than consumed by 2030
zero-waste certification by 2030
net zero deforestation from new construction
As for Azure's business benefits, low cost of entry, world-class security, high scalability, and low-code development top the list. In summary, moving to Microsoft Azure is a win-win for your business and the planet.
Quo vadis climate change analytics?
As the government announcement on TCFD reporting shows, climate change is no longer a distant concern. And the financial and reputational costs of not acting far outweigh the cost of investing in climate change analytics. For your business, and for the planet, it pays to be prepared.