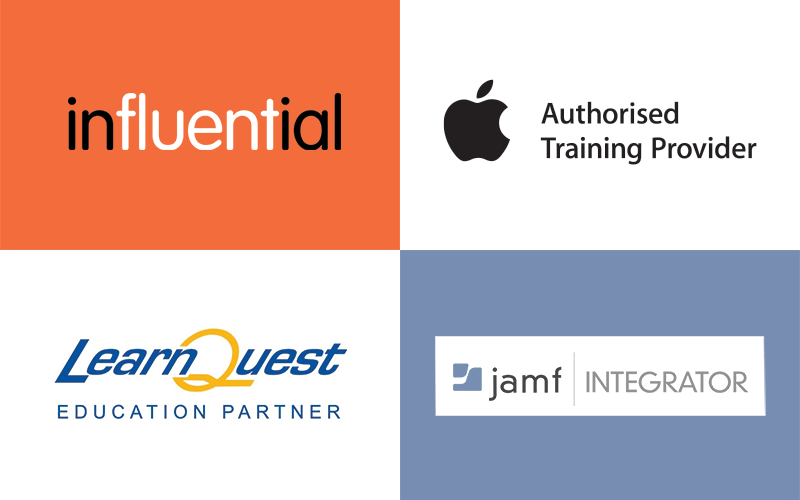 We are pleased to announce that the Apple-related training operation of Amsys Ltd has been acquired by Influential Software Services Ltd – a UK-based Microsoft, SAP, IBM, Mulesoft, Dell Boomi, Vena and Apple partner, specialising in software, services and training around digital transformation, integration and data analytics solutions, alongside bespoke software development and resourcing.
Radka Bartipanova, EMEA Channel Manager @ LearnQuest (Apple's authorised global training provider), has today said "I look forward to working alongside Amsys Training under the new stewardship of Influential and continuing to expand their portfolio of training, heralding an exciting period of growth".
Andy Richardson, CEO @ Influential, added "We are delighted to be able to add Apple, LearnQuest and JAMF authorised training provider relationships to our broad portfolio of channel partners, along with a team of experienced and well-qualified trainers and operators, to service the vast array of Apple-related businesses in the UK and beyond. We have a busy few months ahead of us now integrating the business but look forward to that challenge and the great results that will be achieved. This is the third such acquisition Influential has made in the past few years, and that experience gives me the confidence that we are building something special here, underpinned crucially by an excellent team, to which we've now added more great individuals as a result of this deal".
Influential has taken on all contracts and employees associated with the Apple-related training operation and will continue to trade under the brand name Amsys Training. Within Influential, we are looking to further grow our training division with extensions to the range of courses and certifications offered, and additional training resources covering instructor-led, online and virtual courses.
Influential will continue to work in partnership with the wider Amsys business to ensure that our customers can find help and support across for all their Apple needs, whether training, repairs or maintenance.
All existing contact(s) at Amsys Training will remain unchanged within Influential. We will be reaching out to every client over the coming days as a matter of courtesy to discuss current and future requirements and to ensure we can best deliver them from both training and wider services divisions.
---