Influential Joins the MuleSoft Partner Program
Influential Software to Provide Anypoint Platform to Support Connecting Applications and Data in the Cloud and On-Premises

Influential today announced its partnership with MuleSoft to provide software licenses, support and consulting services for MuleSoft's Anypoint Platform™. The platform enables customers to build a seamless application network of applications, data and devices through API-led connectivity, whether in the cloud, on-premise, or hybrid.
MuleSoft provides the leading platform for building application networks. Influential's implementation expertise and industry knowledge, coupled with MuleSoft's technology, gives clients the support and tools they need to harness the rapidly growing number of apps and data sources. With Anypoint Platform, organisations can unlock new revenue channels, improve customer experiences and drive innovation.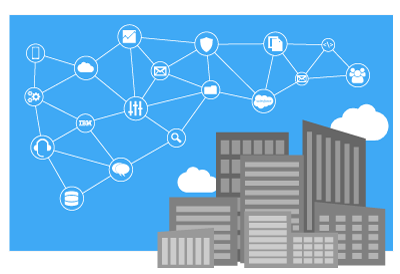 "Today's winning companies gain competitive advantage by automating business processes across SaaS applications, data sources and APIs. Through its partnership with MuleSoft, Influential is enabling its customers to achieve their business goals through integration to build application networks," said Guy Martin, senior director EMEA partners, MuleSoft. "Influential joins MuleSoft's world-class partner ecosystem and we look forward to working together to deliver significant business impact to our mutual customers."
"Given the very real success we've seen our clients' and prospects' have gained from using i MuleSoft's Anypoint Platform, it made perfect sense to formalise our partnership with MuleSoft to drive new business", said Andy Richardson, CEO of Influential, "We're excited to work with MuleSoft to help our clients across financial services, insurance, the public sector and more to get the most value possible out of their technology investments, both in the cloud and on-premises."
As a MuleSoft Partner, Influential can help clients address on-premise, cloud and hybrid integration use cases with scale and ease of use.
For more information, visit Influential's dedicated MuleSoft micro-site.
About Anypoint Platform
MuleSoft's Anypoint Platform™ is a complete solution for API-led connectivity that creates a seamless application network of apps, data, and devices, both on-premises and in the cloud. This hybrid integration platform includes iPaaS, E​SB, and a unified solution for API management, design and publishing.
For 25 years Influential Software has delivered quality business software & data solutions from its UK base. If you would like to talk to us about a business intelligence solution, software solution or any IT project you need to deliver successfully, please contact us.
MuleSoft is a registered trademark of MuleSoft, Inc. All other marks are those of respective owners.