New SAP Marketing Cloud Website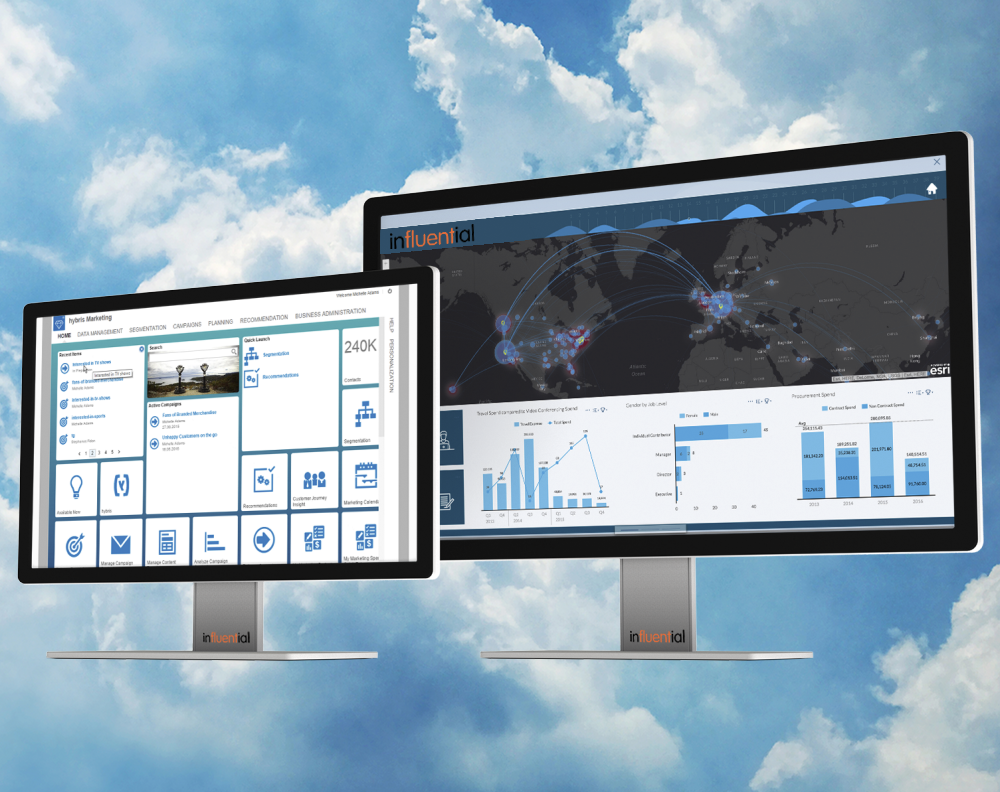 In the era of customer-centric business, marketing is the crucial link between you and your audience. By analysing your interactions with customers and responding with personalised content, you are making the first step towards digital transformation. SAP Marketing Cloud is a fast, effective way of bringing this capability to your business. To help even more UK businesses in their digital goals, the Influential Software team is promoting our SAP Marketing Cloud services through a dedicated website.
Marketing for Today's Customer
SAP Marketing Cloud helps you build the key to satisfying modern audiences – targeted information based on real-time analysis. By spotting trends, you learn who is likely to buy what. This can inform fresh strategies that improve conversions. And with automated offers and recommendations, you ensure that customers stay loyal and engaged with your company's mission.
One Stop for SAP Marketing Cloud
Our SAP Gold Partner team provides a full list of services for SAP Marketing Cloud, from consulting to licences, migration to implementation. Clients can get the best value by choosing to buy licences with a custom service package that ensures high ROI.
Marketing for All Seasons
SAP Marketing Analytics is a modular system, allowing for a high degree of customisation. Select options for profiling, segmentation, campaigns, commerce, planning, loyalty, lead management, and attribution, as well as marketing analytics.
Feel the SAP Power
Based on the SAP HANA in-memory platform, SAP Marketing Cloud also includes the SAP HANA Cloud and the SAP Fiori user experience. This trio of SAP technology allows for a fast, reliable, intuitive, scalable, flexible, and integrated experience.
Cloud for Quick Capability
Cloud deployment lets you get up and running without the stress of infrastructure or up-front costs. Add and remove modules whenever you like, matching your marketing efforts as they evolve.
Your SAP Marketing Cloud Partner
To get the best value from SAP Marketing Cloud, UK businesses prefer Influential Software. Our SAP Gold Partner expertise guarantees your smooth transition to next-generation marketing.
If you'd like to know more about our SAP marketing Cloud services, feel free to visit our dedicated site.