Publishers' prospects are brighter beyond Frankfurt "Book Got Bought" comment
Publishers futures are brighter than some pictures painted at Frankfurt Book Fair, we propose.
Emerging from the shadows: Know your customer to optimise marketing results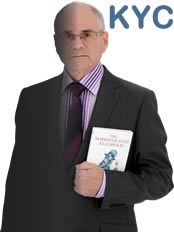 Insight on demand – for all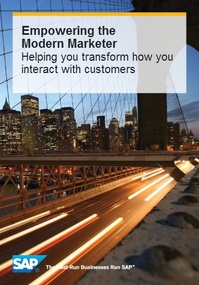 This ebook introduces how technology enables you to know your customers intimately and respond faster to marketing opportunities.
"Book got bought" is the most insight that can be gleaned from sales data about printed books, It was claimed at the Frankfurt Book Fair1. This may, unfortunately, be true for some booksellers, but represents an infinitesimally small proportion of the potential insight publishers and resellers can garner and put to use about how their books sell. Basic sales reporting systems will tell publishers when and where books were sold, which can be correlated with special offers in store and other marketing campaigns. But it is certainly possible perceive insight beyond this; about what kind of customer buys what book, through gathering basic customer information. While even macrolevel insights, such as which regions or level of discount see more successful sales volumes informs improved marketing spend, a more refined understand of personal – or a demographic's – preferences optimises marketing offers communicated. A loyalty scheme does much more than improve customers' chances of returning through across-the-board promotions, but connects your company to each customer, enabling fully personalised marketing and – where applicable – online shopping experience.
Personalised offers are determined by augmenting customer data systems with predictive analytics technology, e.g. IBM SPSS or SAP InfiniteInsight
This is a shift towards placing customers – and their ever-increasing expectations2 – at the centre of business.
Isn't a new IT infrastructure an enormous undertaking?
Scoping, designing and implementing a Business Intelligence system which keeps new streams of data under rigorous control, while befitting business needs and existing technologies should, indeed, shouldn't be approached lightly. However, drawing on 21 years' experience of delivering BI solutions in the publishing industry, our technical and industry knowledge minimises the time required before the implementation is delivering tangible benefit. We are able to deliver Business Intelligence in a way that maximises ROI, while our clients needn't be concerned with new technical complexities3 and instead benefit from clarity of insight as soon as possible.
If you are interested in gaining on-demand, clear insight about your sales, please contact us.
Further reading
The value of a smarter shopping experience: Exploring the benefits of creating differentiated customer relationships
Endnotes
1. ""Book got bought" that's all printed book data will ever tell us", Nathan Maharaj, Director of Merchandising, Kobo,
as reported by Publishing Technology plc
Nathan Maharaj from @kobo now up. ""Book got bought" that's all printed book data will ever tell us" #contec14 #fbm14

— Publishing Tech (@publishingtech) October 7, 2014
2. Greater expectations: Consumers are asking for tomorrow – today [PDF, 20pp], IBM Institute for Business Value Global Consumer Study
3. (Because publishing already beset with enough complexity; there being "few more complicated businesses than publishing", Michael Bhaskar, Digital Publishing Director, Profile, FBF: publishers urged to view author as customer)